Performance Capture Studio
We all understand film production to be a transformative process. Concept into script, emotion into a carefully orchestrated set of lighting and composition, live action into animation – these are only a few stages of evolution that come into play as a film is produced. When it comes to the work of ImageMovers Digital, however, aircraft hangars to digital film studio is one to add to the list. Performance Capture Studio (PCS) was a project undertaken jointly by Lorcan O'Herlihy Architects (LOHA) and Kanner Architects, in two aircraft hangars of a former Coast Guard base north of San Francisco.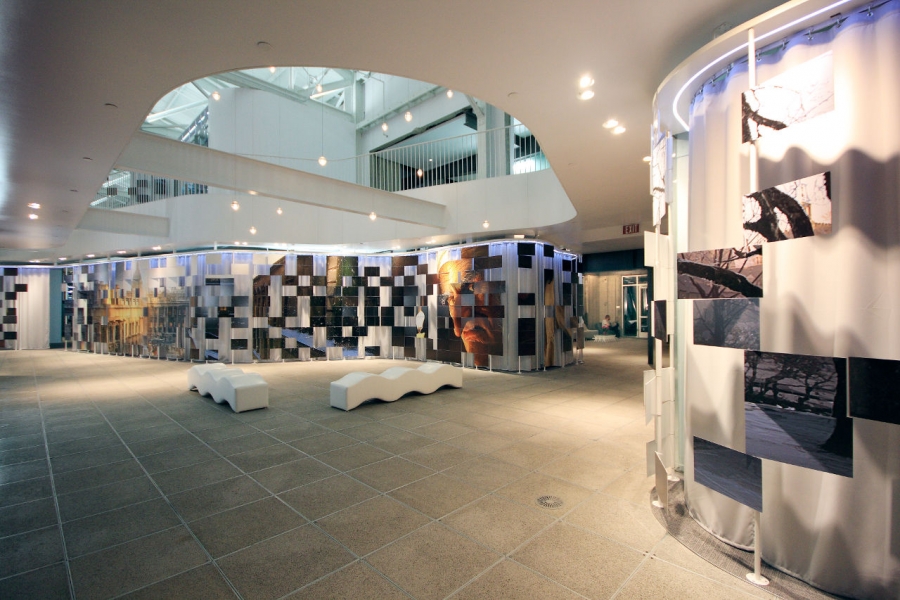 Hamilton Air Base closed in 1976 and the site has since been used to restore tidal wetlands, housing, and office space to the area. The two hangars combined measure 120,000 sq. ft. (approximately 11,148 m2) – a space large enough that the two L.A.-based architects decided working together was in the best interest of the client. The collaborative nature of the project allowed Lorcan O'Herlihy and Stephen Kanner to devise a navigational system that flowed throughout the space, preventing visitors to the building from getting lost in its expanse by using the idea of a "strange loop" as a focal point. This Inception-style concept is used in film to define movement through many connected levels, only to lead visitors back to where they started.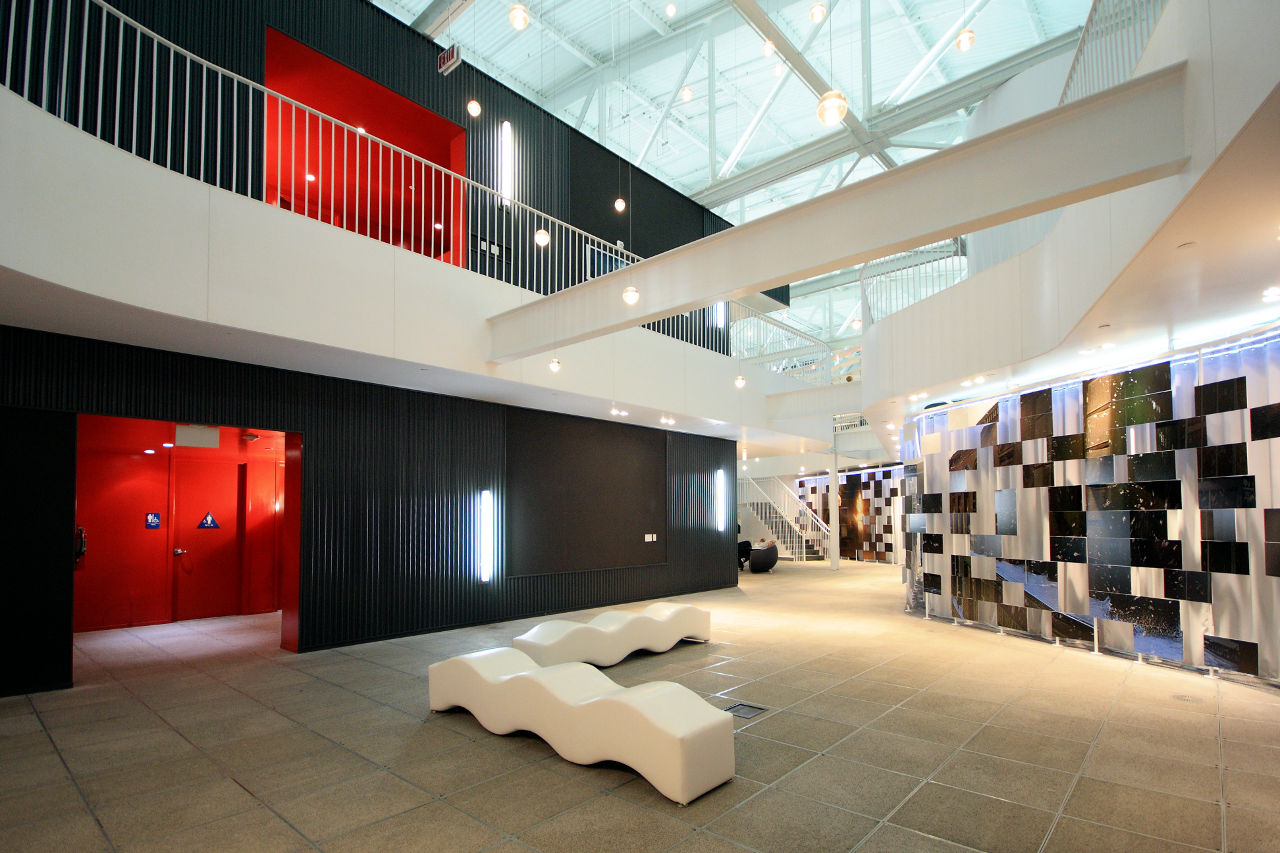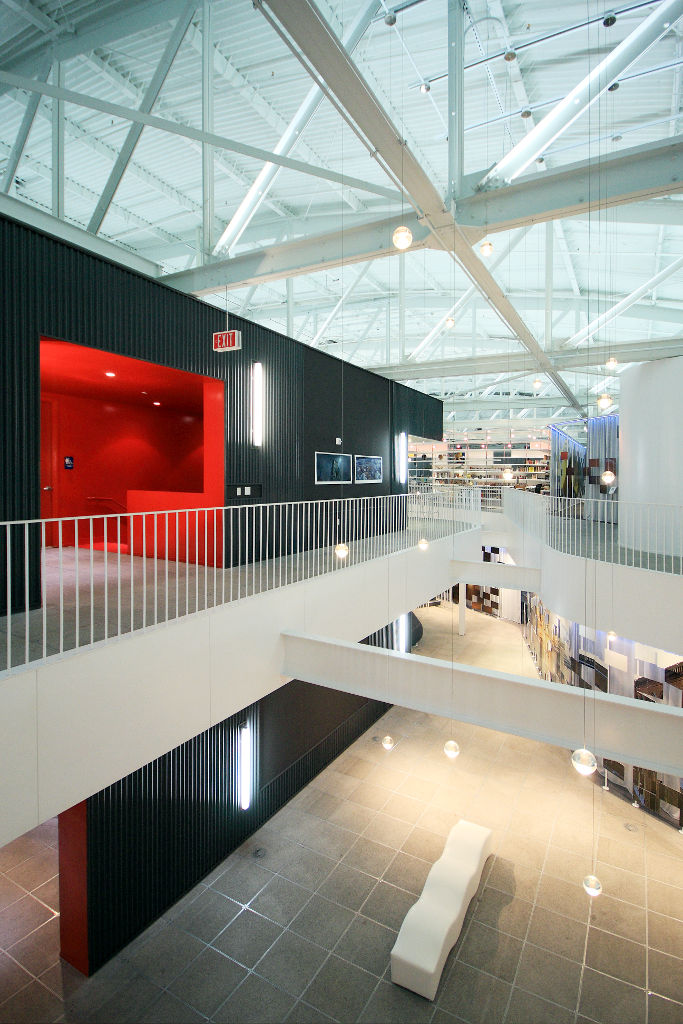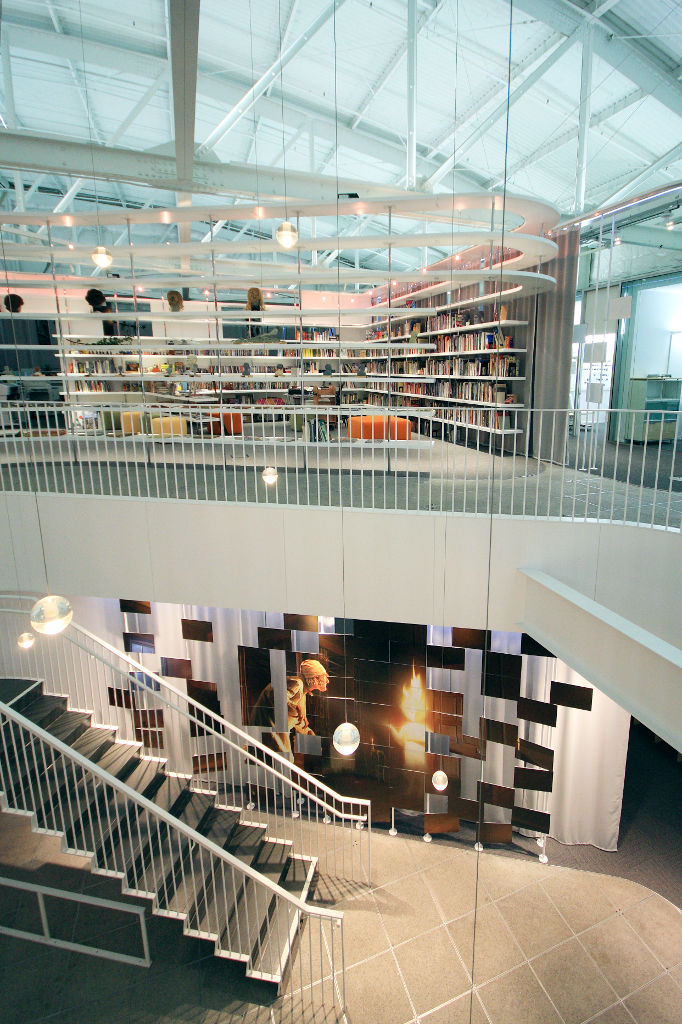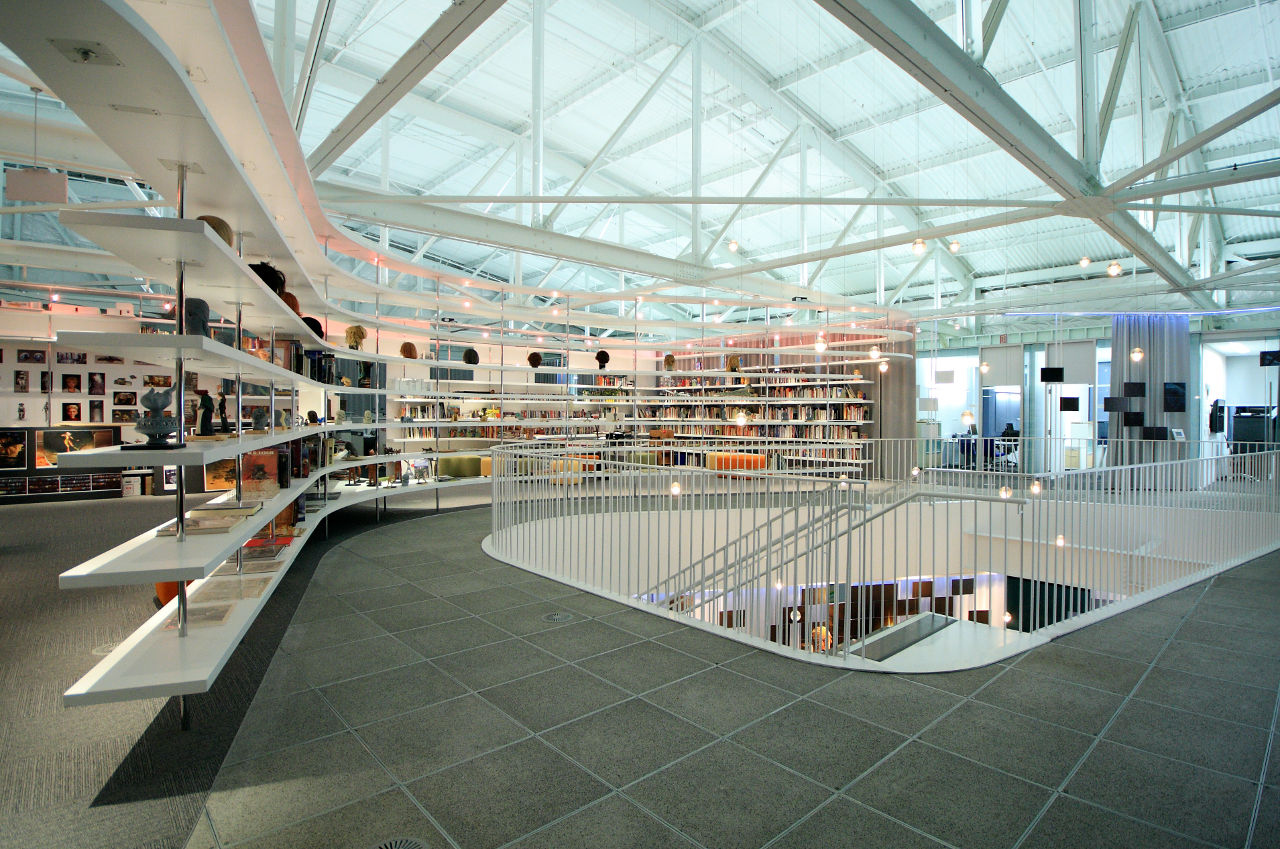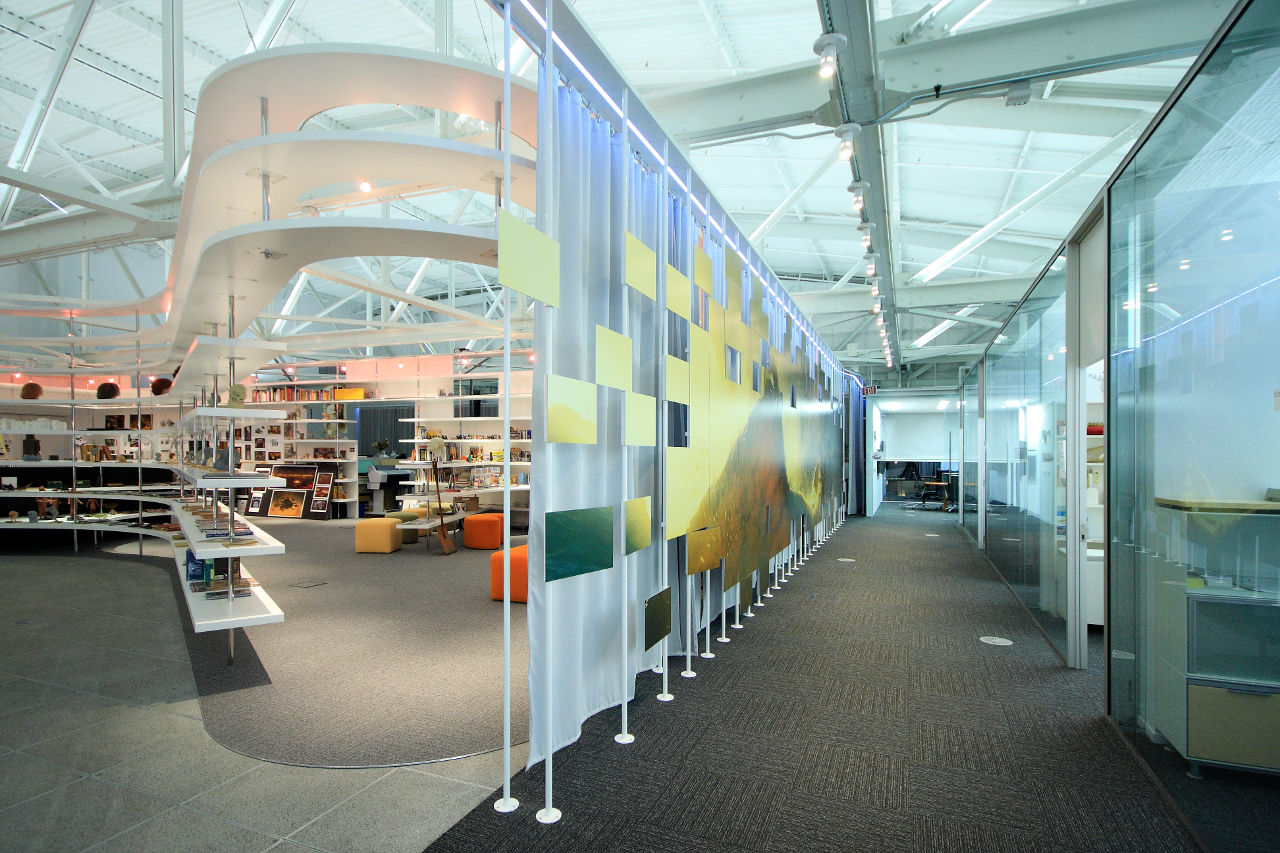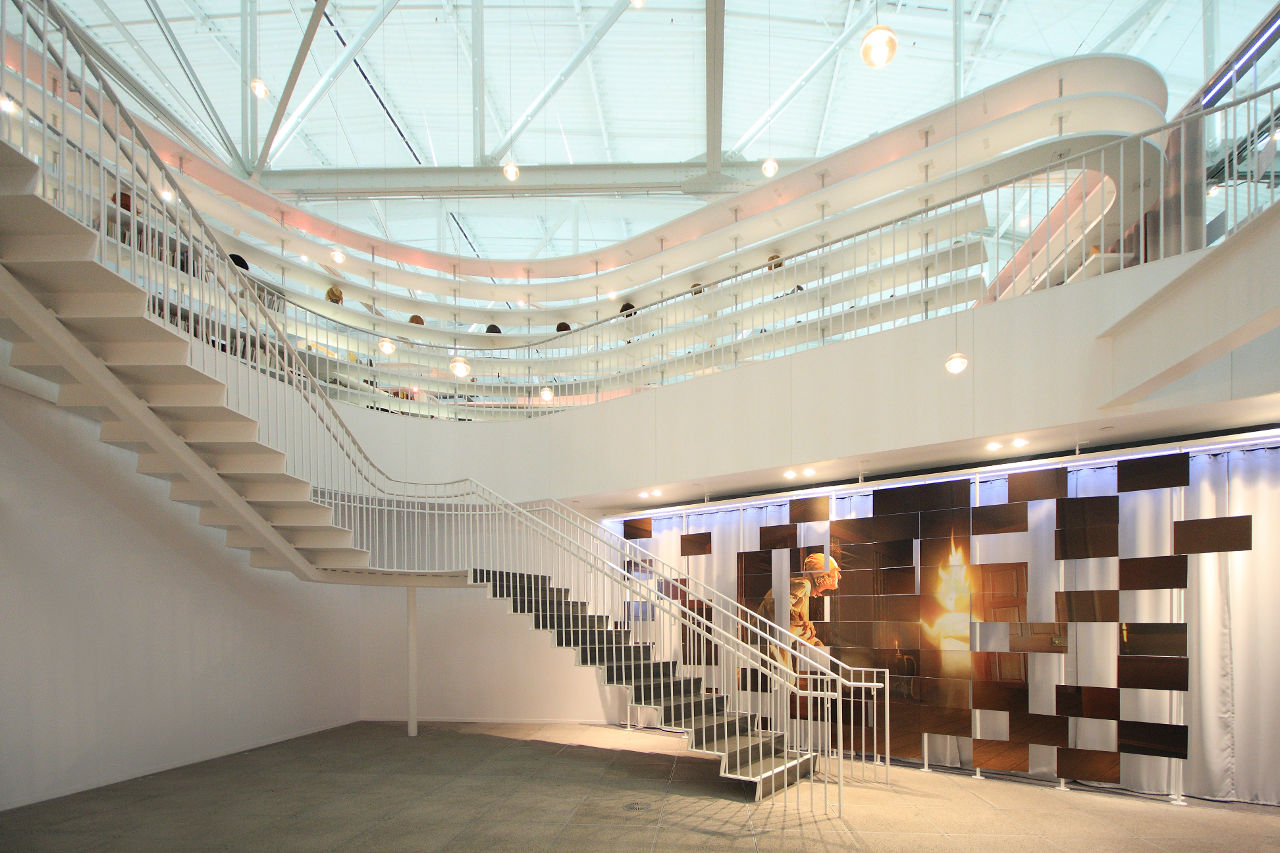 The architects, thus, created a physical loop of steel-plate magnetic "flags" that are hung from a winding, flexible wall of steel poles that wrap around the main circulation route through the space. A formidable, not-so-yellow brick wall, it facilitates navigation while serving a collaborative operational function: display. The 11" x 17" flags are used to display either images printed on magnetized vinyl or a cork-like material constructed of recycled plastic. In either case, the flags will serve as an anchor point for artwork and images related to the film being produced. In this way, visitors and employees are surrounded by the evolutionary unfolding of the work being done, contributing to the collaborative nature of the work with an accessible opportunity for feedback.
Performance Capture Studio Drawings

Function is an important element in this dynamic atmosphere – particularly when considering the amount of light necessary (or undesired) in a particular workspace. Attempting to avoid glare on computer screens was essential in the design of Performance Capture Studio and thus it was necessary to develop a solution for controlling the amount of natural light that was readily available throughout the hangar. This solution was manifested in a black-out curtain behind the wall of flags. The architects cut the curtain into sections 4' wide so that each employee could control the amount of light that is let into his or her particular work area.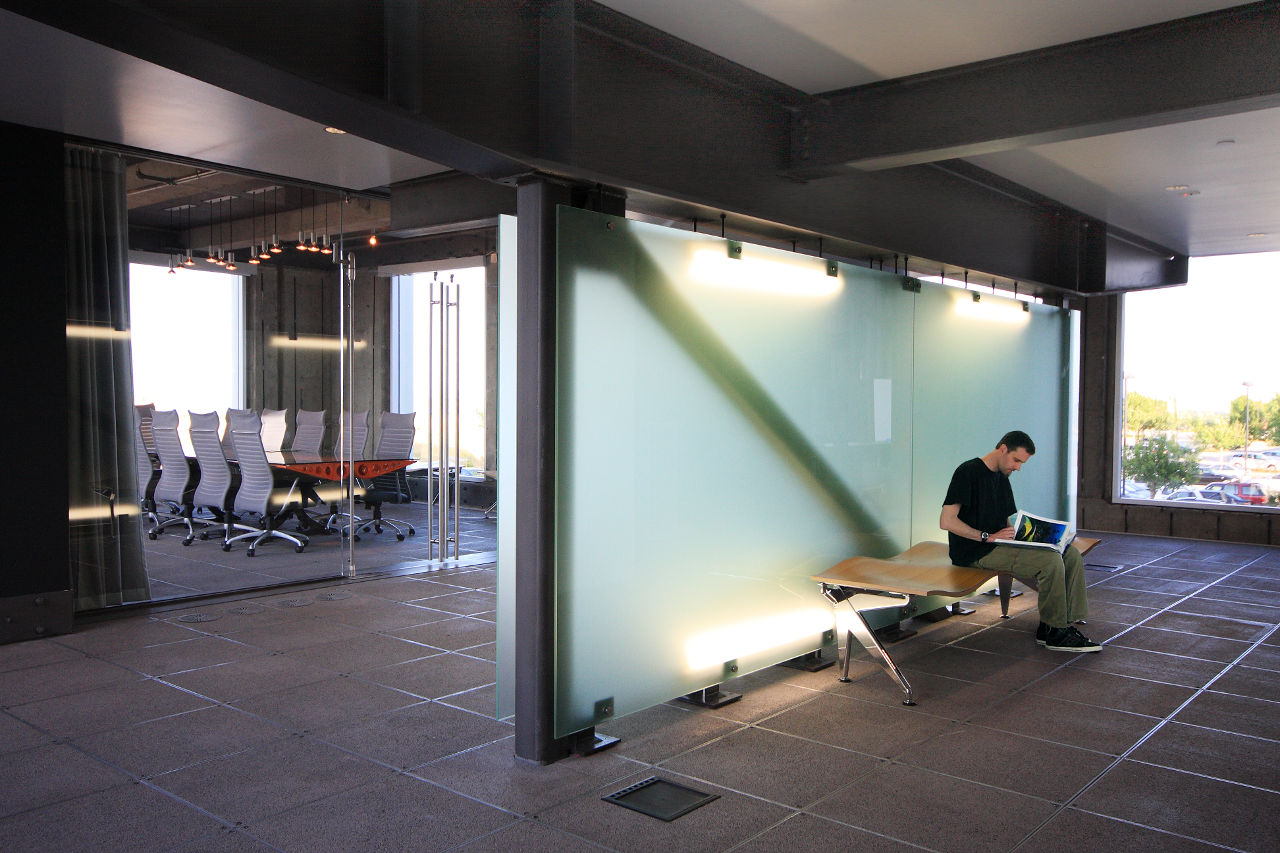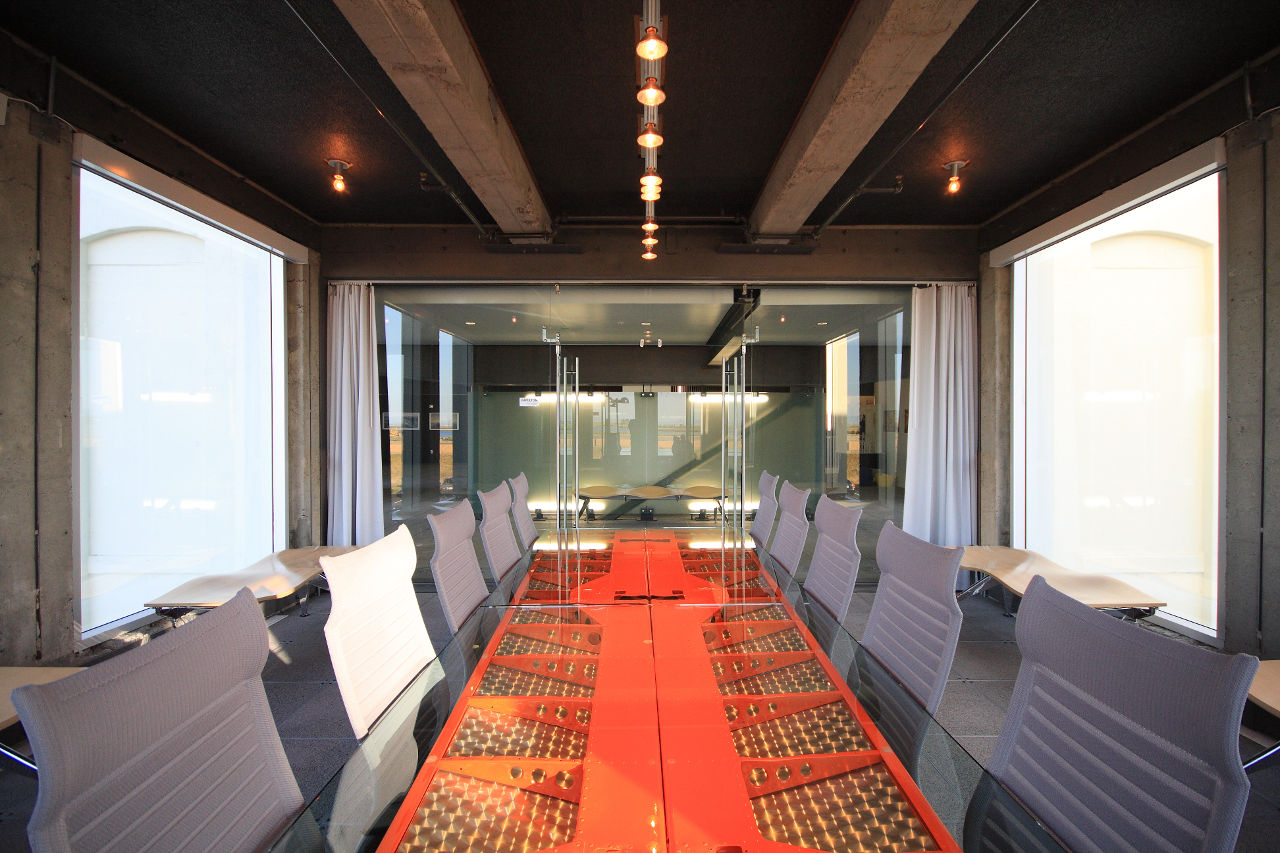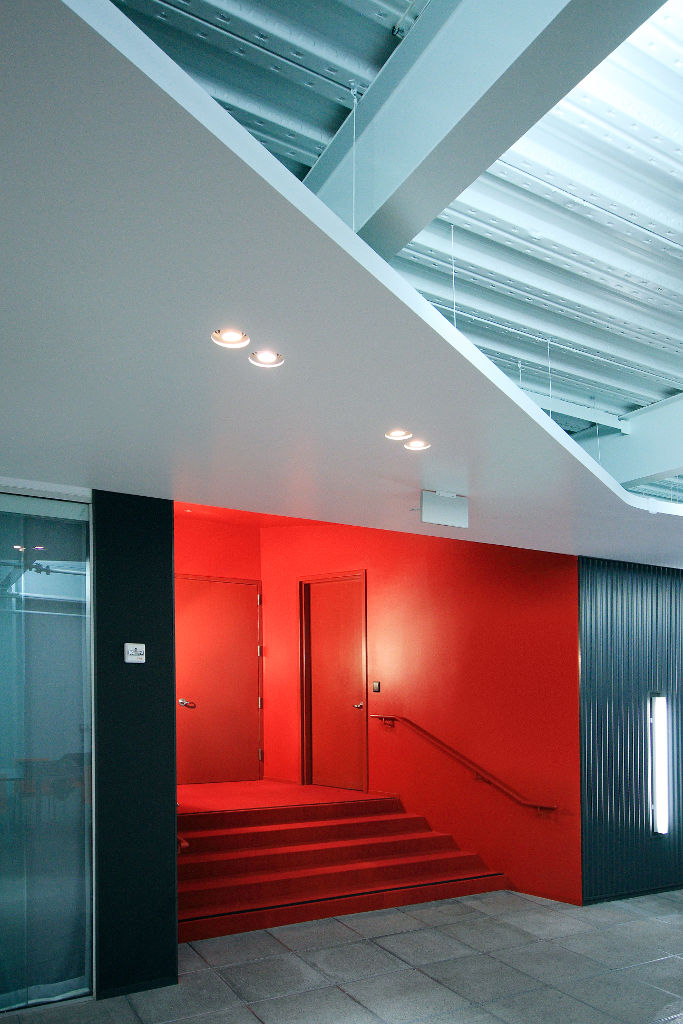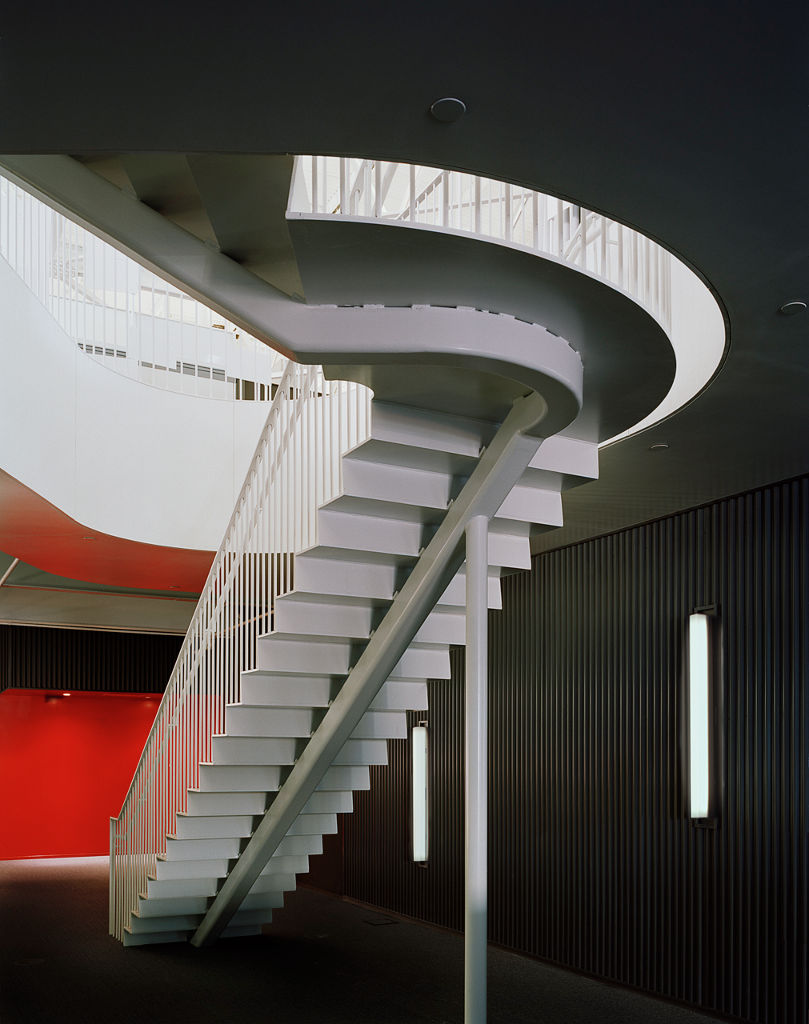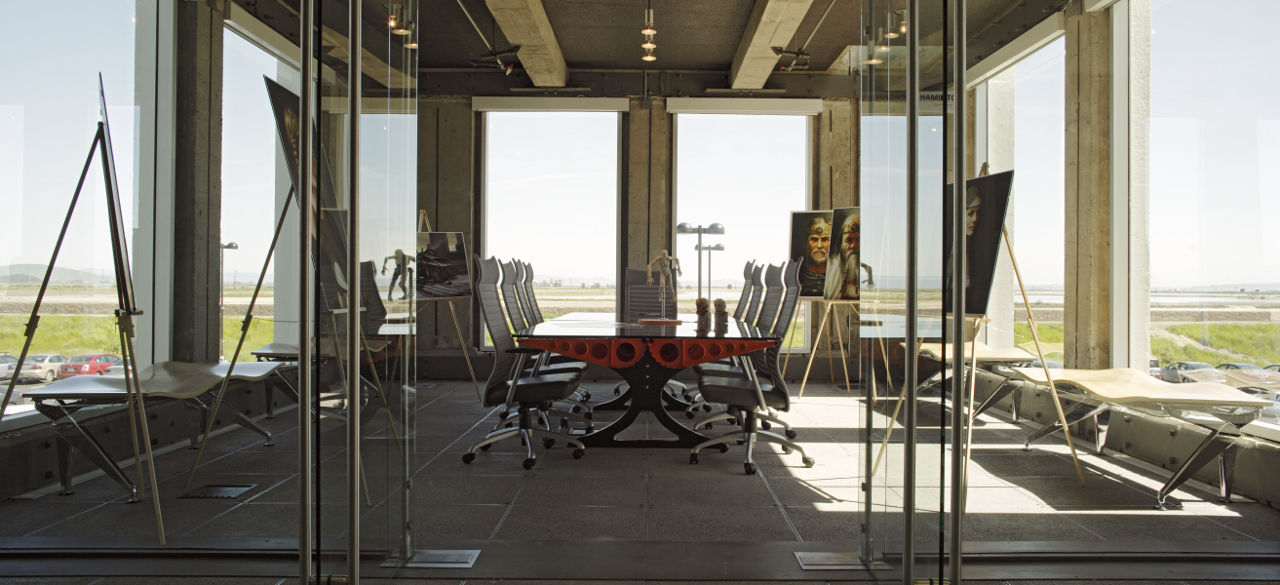 Although a staircase is certainly functional, the aesthetics used in the main connection between the two floors of each building are bold, playing up the importance of vertical space alongside horizontal. Each staircase runs along a curved wooden panel painted a bright primary color and dotted with hanging light fixtures. It is minimal, fresh, visually striking, and almost fantastical -- creating a delightful contrast to the rather color-neutral choices made in the functional work environments.
O'Herlihy and Kanner do not make films, but they are quite obviously capable of capturing the atmosphere and transformative nature of digital film production through design, build, and space. The wonderland-like nature of the hallways and curving contours of Performance Capture Studio are ideal for a studio responsible for such motion pictures as The Polar Express, Beowulf, and A Christmas Carol. It can only be assumed that the dynamic energy harnessed within its walls will inspire creativity and transformation for years to come.
Performance Capture Studio Images


Tara is a freelance writer currently pursuing a Master of Urban Planning, Development, and Design at Cleveland State University. Her writing has covered a wide breadth of topics, but she particularly enjoys meaningful work concerning community development, sustainability, and design. Her articles, blogs, and musings have been featured in various online and print publications, and she hopes her words will inspire creativity and innovation as we work toward social and structural change.
Website: tarasturm.com/
Latest from Tara D Sturm