Jamie Durie's Outdoor Room Design
"I'm a lawn hater," says Jamie Durie, the popular Australian host of HGTV's The Outdoor Room and PBS's Victory Garden, who gave a gracious presentation for garden enthusiasts who gathered at the 2010 Central Ohio Home and Garden Show. A founder of PATIO Landscape Architecture and Design, Durie specializes in transforming the everyday backyard into a private garden oasis. Durie is the author of multiple landscaping idea books which are full of details and design tips for a variety of spatial scenarios.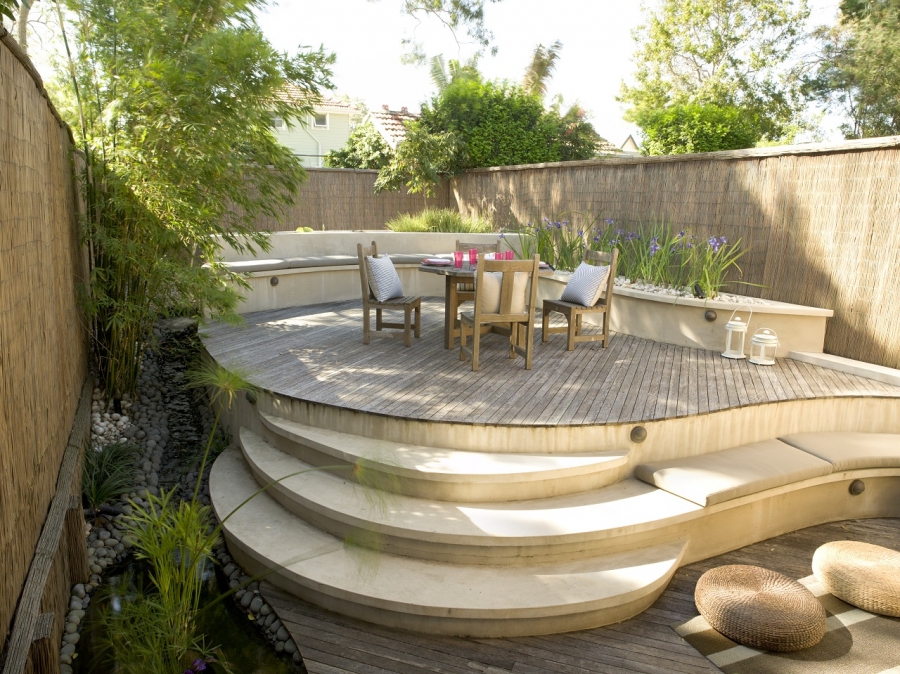 ---
Home Builders Resource Center
Brought to you in partnership with: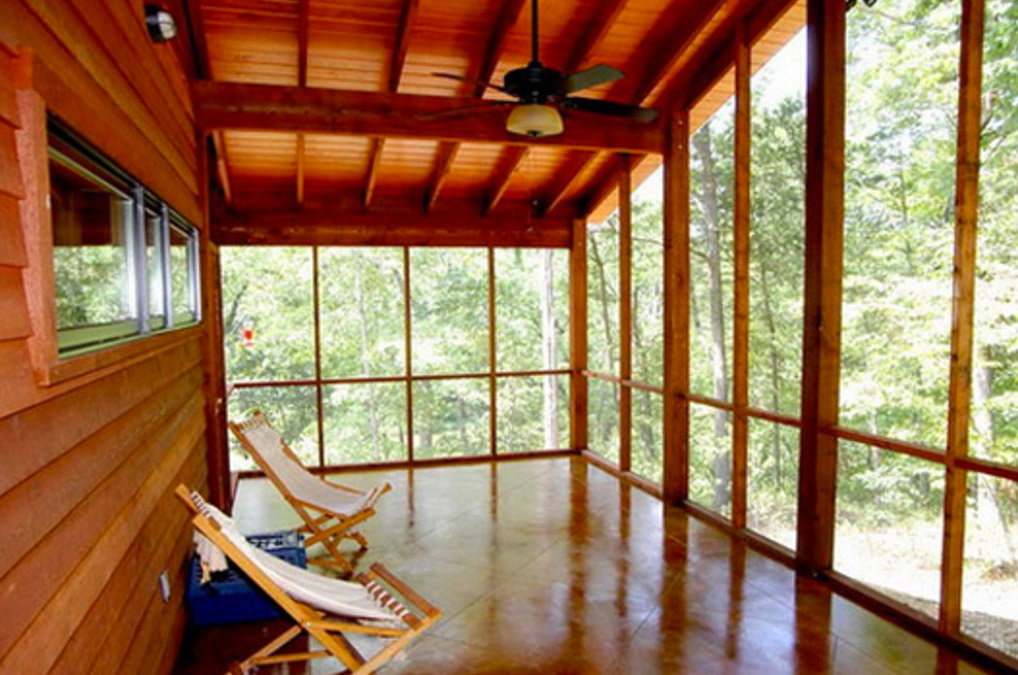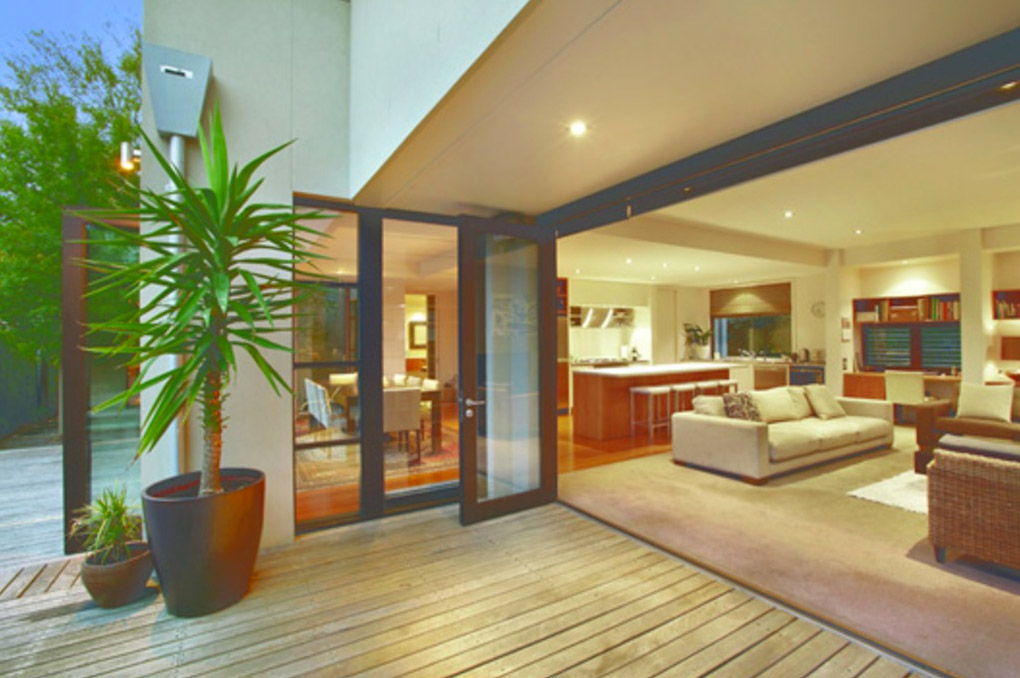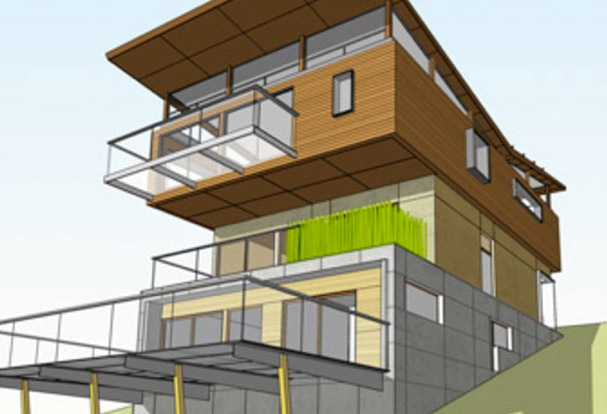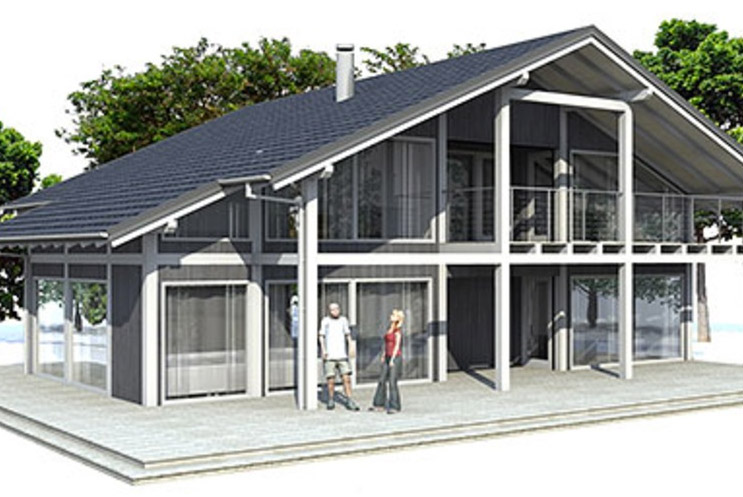 Browse these plans and others at
http://www.houseplans.com
.
---
Sustainable Design Spotlight

Living Green in Outdoor Spaces
Ive Haugeland and Tyler Fishman Manchuck, both landscape architects and principals at Shades of Green Landscape Architecture in Sausalito, Calif. work together to create new outdoor living spaces that are simultaneously beautiful and green. Read more about their sustainable landscape design concepts.
Hating lawns is one of the signature statements that Durie uses to describe his efforts to champion environmental landscaping designs. Always searching for eco-friendly materials and outdoor practices, Durie is an advocate for the environment and has maintained that reputation since before he began designing landscapes. Talented and gutsy, he explores environmentalism through horticulture as a way to make a difference.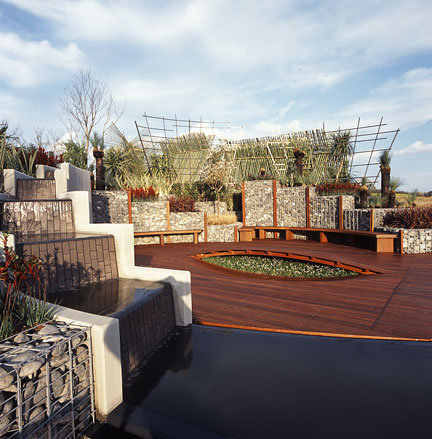 Durie is a pioneer of the outdoor room concept. Take note that there is a difference between an outdoor space and an outdoor room. A room is enclosed, so to speak, so that the neighbors cannot spy into the area from their homes. "You need to feel you have total ownership of your garden," says Durie. Without privacy, homeowners and guests are not able to feel as comfortable as possible. To accomplish a private space, Durie suggests adding plant material to the top of fences which have their height limited by code requirements (most commonly 6'-0").
An outdoor room can be a kitchen area, dining area, lounging retreat, sunbathing corner, swimming pool, warming area centered on a hearth, or any other imaginative space. "More and more, products are accommodated for outdoor use these days," says Durie. After deciding what type of outdoor room concept is most appealing, the second step is to create the stage and fill it with decorative and sustainable props.
Durie's designs are characterized by the implementation of creative material uses. "Don't just build a retaining wall, but make it a seating surface as well," says Durie. Gabion walls, which are galvanized, steel-caged boxes filled with post-industrial ex-quarry rubble waste, are a favorite element in many of Durie's designs. When site work begins, Durie is there to harvest that rubble.
"You need to feel you have total ownership of your garden." Jamie Durie

Durie recommends that sealed surfaces in the gardens are minimized so that "moisture finds its way through the garden." One of the most common ways to allow for rainwater to permeate a hard surface is to install pavers through which grass thrives. An appealing factor of this design concept is the contrast between the rigidity of the pavers juxtaposed against the delicate blades of grass.
One of his more exciting new concepts is to design an outdoor room for use during cold winter months, even in the snow. "People come together in cold times," says Durie, regarding patio hearths and cozy couches. In the warm months, he recommends solar powered heaters for swimming pools. An adventurer at heart, he searches for sensational, dramatic themes to add to each garden room. Equally exciting is the way he presents his research and innovative designs: "I believe you should be able to go out into your outdoor room in your skivvies and be able to relax."

Stephanie, an NCARB registered architect and LEED AP, draws upon her studies in architectural history and theory from Sarah Lawrence College and her master's degree in architecture from The Ohio State University. Providing copy for publications and performing marketing work for the construction industry, Stephanie works as an independent freelancer from Columbus, Ohio.
Website: greengaloredesigner.blogspot.com/
Latest from Stephanie Aurora Lewis