The majority of Concrete Forming is assembled in the field and allows for cast-in-place concrete to be shaped into slabs, beams, columns, floors and walls used as structural members.  Just about any material can be used to create a form, but traditional wood forming and modern pre-fabricated panel systems are the most common types of formwork for cast-in-place concrete.  The design of a forming system must consider the basic geometry of the concrete to be formed, the weight of the concrete during placement, the lateral loads (wind forces) and the methods for attachment for additional concrete pours and/or future material attachments. In more complex concrete projects, shoring or falsework is sometimes required as support or scaffolding for the formwork to ensure that the formwork can support the loads and stress being applied by the concrete.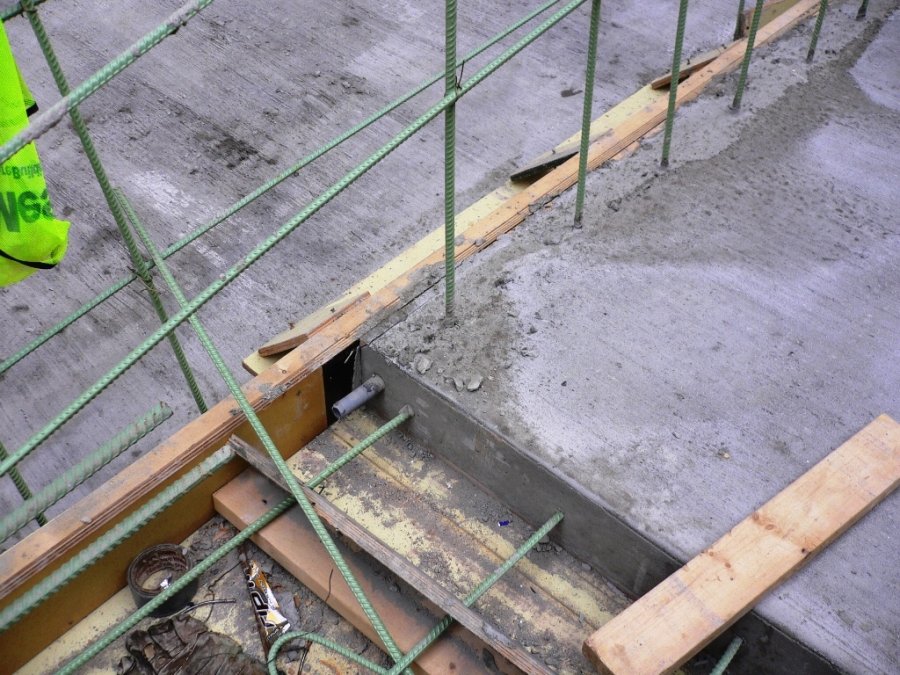 In applications that require a repetitive vertical concrete structural system, slip forms may be utilized.  These types of forms are designed and constructed to be raised for repeat use as the structure rises.  In horizontal applications, slip forms are integrated into equipment that can pave large expanses of concrete roadway, extrude curbing, and create other modularized concrete building blocks.

Concrete forming can also be designed to produce a decorative or textured finish surface through the use of architectural form details or form liners.  Designs can range from repeated patterns, such as channels, flutes and wood patterns, to customized sculptural panels.  Custom designs can be created by adding elements to the formwork to cause relief ( depressions and voids in concrete), though such designs should be engineered to maintain structural stability.  Form liners are often used to ensure even, repetitive finish surfaces in large scale applications.

Another type of concrete forming is stay-in-place formwork, consisting of pre-fabricated, insulated concrete forms that can be used and left in place as part of the insulating system.  The limitations of this type of forming system are related to the structural capacity of the insulating forms and the reinforcing methods.
Standards and Codes
ICC International Building Code, Chapter 19
ACI 318
ACI 347-04 Guide to Formwork for Concrete
ACI 347.2R-05 Guide for Shoring/Reshoring of Concrete Multistory Buildings
Architectural Graphic Standards
Formwork that is designed, fabricated, erected, supported, braced, and maintained in conformance with Sections 6 and 7 of the American National Standard for Construction and Demolition Operations -- Concrete and Masonry Work (ANSI) A10.9-1983

The Buildipedia research and writing staff consists of dozens of experienced professionals from many sectors of the industry, including architects, designers, contractors, and engineers.
Website: buildipedia.com/
Latest from Buildipedia Staff