Solid Security During Hurricane Season
Many homeowners residing in hurricane-prone areas and concerned with severe weather have found comfort that they selected a solid Superior Walls® precast concrete foundations or above grade wall systems for their homes.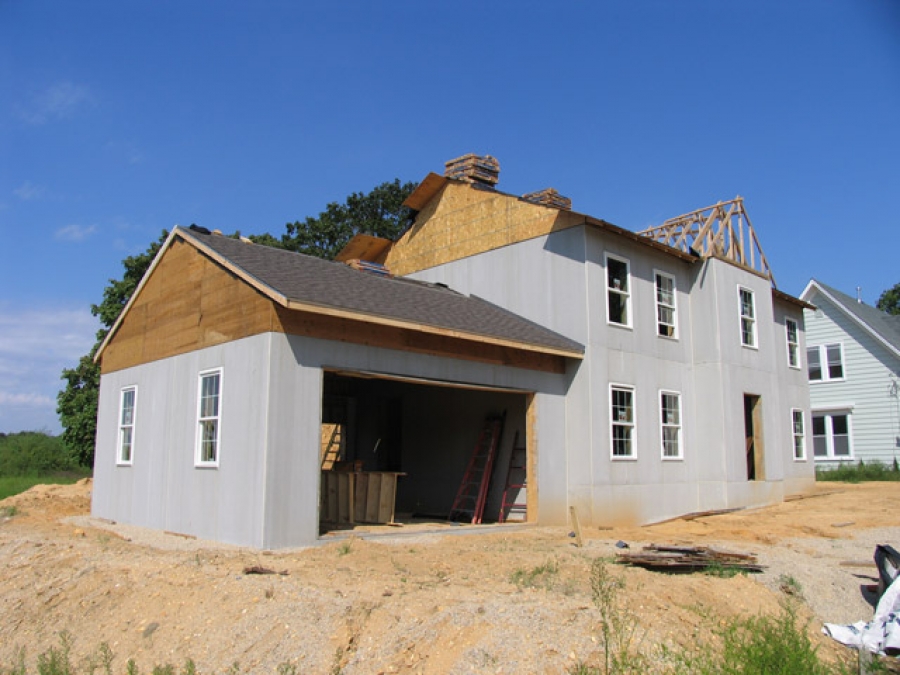 "Constructing a new home with precast concrete walls and foundations provides living space that's both comfortable and secure," says Jim Costello, president of Superior Walls. "Homeowners living either in a coastal area or inland in geographic areas prone to severe weather conditions can truly benefit by constructing their homes with solid, precast concrete foundations and walls."
Warm and dry, Xi™ wall panels from Superior Walls are constructed with a concrete face shell, backed by 2-1/2-inches of DOW® Styrofoam™ insulation. Steel reinforced concrete walls create a permanent barrier against sidewall water penetration, making the basement system damp-proof. Installed in just a day on the job site, a Superior Walls foundation is custom made to the specifications of an individual home, including built-in openings for windows and doors. Pre-engineered access for wiring or small plumbing elements, along with smart stud facing for easy drywall installation, are included and help speed up the installation process.
Safeguarding Seniors
No matter how hard the winds may blow outside during hurricane season, the 75 residents of the Westwinds Assisted Living facility in Zephyrhills, Fla. aren't bothered. That's because the six wings of the one-level facility were constructed in 2007 using the Superior Walls® AG™ wall system.
More than 2,300 linear feet of concrete above grade (AG) wall system for the facility was constructed by Superior Walls by Weaver Precast of Florida in Orlando to offer quality, safety and comfortable living to the residents of Westwinds. The walls are used in above-ground applications and are watertight, termite-resistant and help reduce noise infiltration into the structure.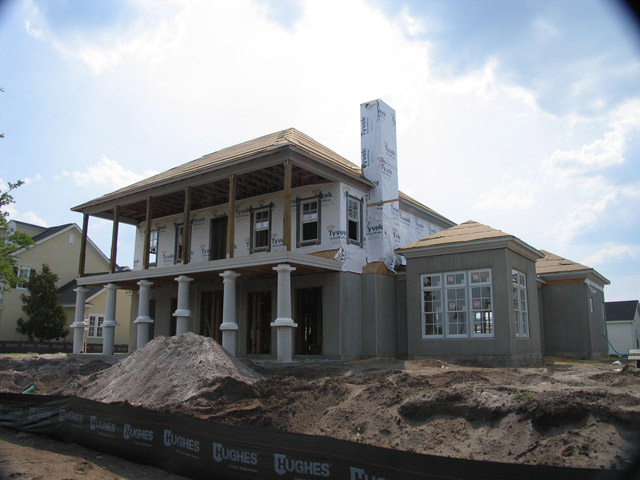 "We were exceptionally pleased with the Superior Walls product and process used for the Westwinds project and would definitely use the AG wall system again," says Jesse Olsovsky, CBC, LEED-AP BD+C, general manager for CORE Construction Services of Florida, LLC. "This project was originally designed for wood frame construction. However, it was converted to precast concrete for insurance coverage along with speed of installation. Installation of the AG walls was completed ahead of schedule so that we were able to start interior framing earlier than expected. That was just another bonus for us using this system."
Now open for more than five years, the single-floor facility at Westwinds is thriving. O'Keefe-Painter Architects LLC designed the secure location with features for residents including a spa room, therapy room, dining areas, and activity room.
"We feel so secure here in this building," says Kelly Iris, business manager for Westwinds. "This building was constructed to stand up to the challenging hurricane seasons and storms that we get here year-after-year."

Available nationwide through licensees in a variety of states, Superior Walls foundations have been installed since 1981 when the company introduced the original R-5 Superior Walls precast foundation system. Superior Walls products are the first and only foundation systems to have attained the Green Approved Product designation by the NAHB Research Center, earning builders points on a project toward a National Green Building Certification. The company is a member of the International Code Council and the US Green Building Council. For more information, call 1-800-452-9255 or visit www.superiorwalls.com
Website: www.superiorwalls.com
Latest from Superior Walls