Students Gain Hands-On Construction Experience
For students at Ranken Technical College, there's no such thing as a "normal" classroom setting. These students, who are studying the fields of construction, plumbing, and HVAC and electrical skills, spend their time in the St. Louis community building homes to gain hands-on training.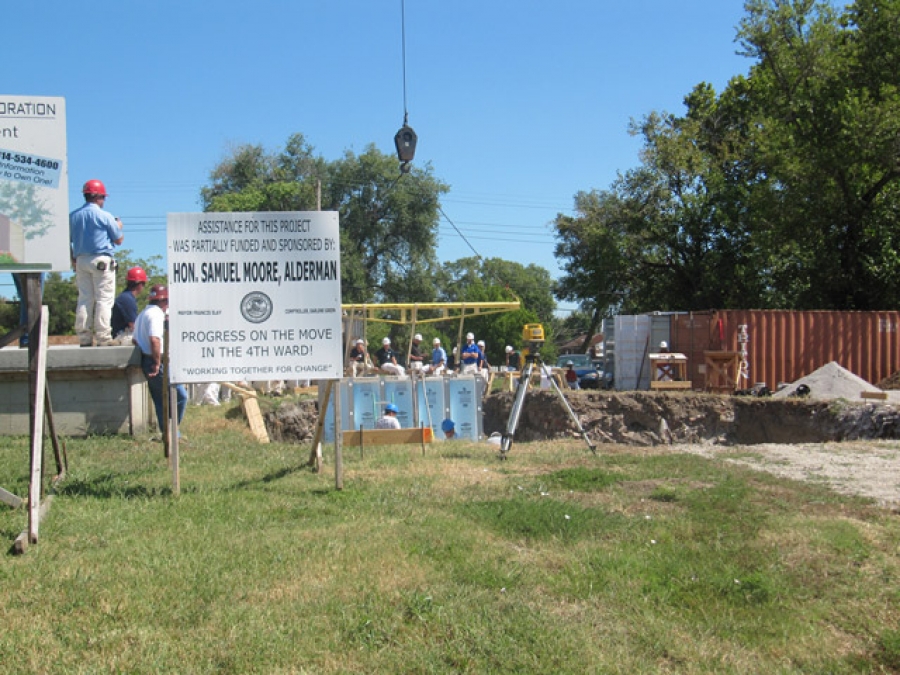 "Since 1993 we've had students actively building homes in blighted areas of our community," says John Wood, vice president for student success at Ranken Technical College. "Everyone's a winner with this program. Students gain technical skills and experience while the community gains much-needed affordable housing in the Central West End area of St. Louis."
More than 50 project homes have been coordinated by the non-profit organization Ranken Community Development Corporation (RCDC) since the program started almost two decades ago. Within Ranken's construction program at the college students receive instruction from faculty members and in-field residential building construction experience.
"This program is great because it exposes students to a wide variety of construction techniques they will need to know as they launch their careers in the housing industry," says Wood. "For example, this past summer 82 of our construction students had the opportunity to work on two side-by-side house foundations. For one, they used the traditional poured concrete technique to create the foundation. Then, for a second home they worked with Superior Walls by Precast Concrete Solutions to have precast insulated foundation panels installed at the work site.
"Our students went to the Superior Walls location in Springfield, Illinois, to see the specific panels created for the home. Then they witnessed the technical team from Superior Walls lifting the panels with cranes and setting them into place on the job site. After that the students jumped in to help with the sill plate setup.
"Overall, we were all amazed at the speed of installation and overall appearance of the Superior Walls products. With the insulation pre-installed on the wall panels at the factory, the students now understand how advanced technology can produce these energy-efficient foundation systems that save time and labor during the construction process."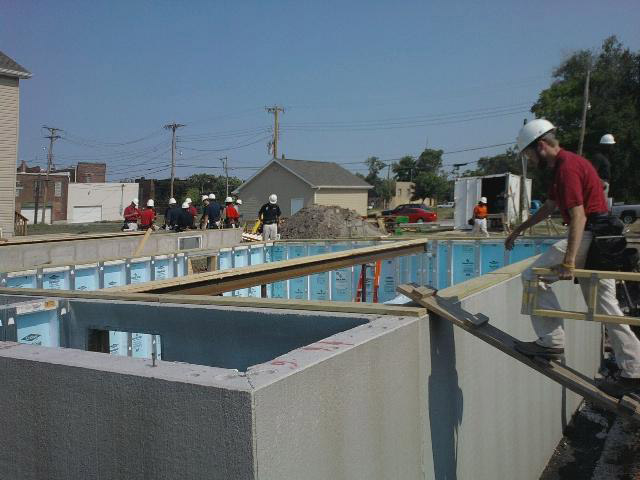 Homes created as part of the Ranken Community Development Corporation (RCDC) are sold locally to help repopulate neighborhoods in hard-hit St. Louis areas. "These homes all meet the stringent ENERGY STAR® for Homes Version 3 Guidelines and are created as affordable options for people interested in enhancing St. Louis neighborhoods," says Wood. "Proceeds from the sale of the homes are used to build more homes and involve future students in home building projects."
The Superior Walls insulated precast concrete wall systems used by students at Ranken Technical College have earned the Green Approved Product designation by the NAHB Research Center. Builders choosing to use Xi and R-5 foundations can earn up to 13 points on a project toward a National Green Building Certification.
The Green Approved Products Certificate #00071 provides builders the following points for the use of Superior Walls foundation systems:
Practice 601.2, 3 points: Structural systems/advanced framing techniques optimize material usage.

Practice 601.5 (1-3), 4 points: Precut/preassembled components, panelized, or precast assemblies are utilized for a minimum of 90% of floor, wall, and/or roof system.

Practice 607.1, 3 points: Products containing fewer materials are used to achieve the same end-use requirements as conventional products.

Practice 701.4.3.1 (1), Mandatory: Insulation is installed in accordance with the manufacturer's instructions or local code. Mandatory for certification.

Practice 903.2.2, 3 points: Capillary break is added on footing.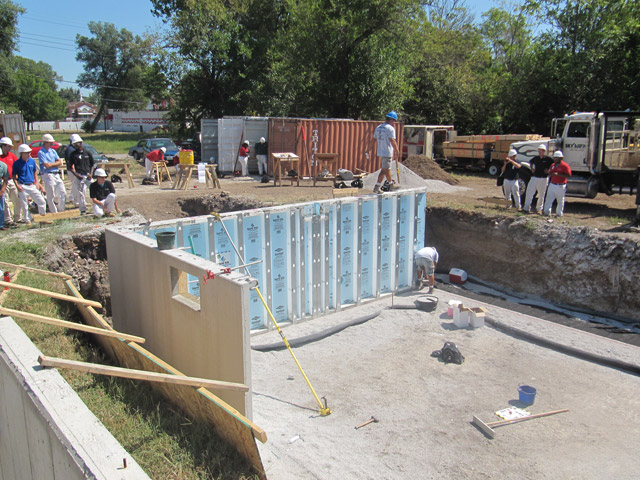 Available nationwide through licensees in a variety of states, Superior Walls foundations have been installed since 1981 when the company introduced the original R-5 Superior Walls precast foundation system. Superior Walls products are the first and only foundation systems to have attained the Green Approved Product designation by the NAHB Research Center, earning builders points on a project toward a National Green Building Certification. The company is a member of the International Code Council and the US Green Building Council. For more information, call 1-800-452-9255 or visit www.superiorwalls.com
Website: www.superiorwalls.com
Latest from Superior Walls