During July's UV Safety Month, experts at Simonton Windows remind homeowners to make sure their home interiors are protected from the harmful effects of the sun.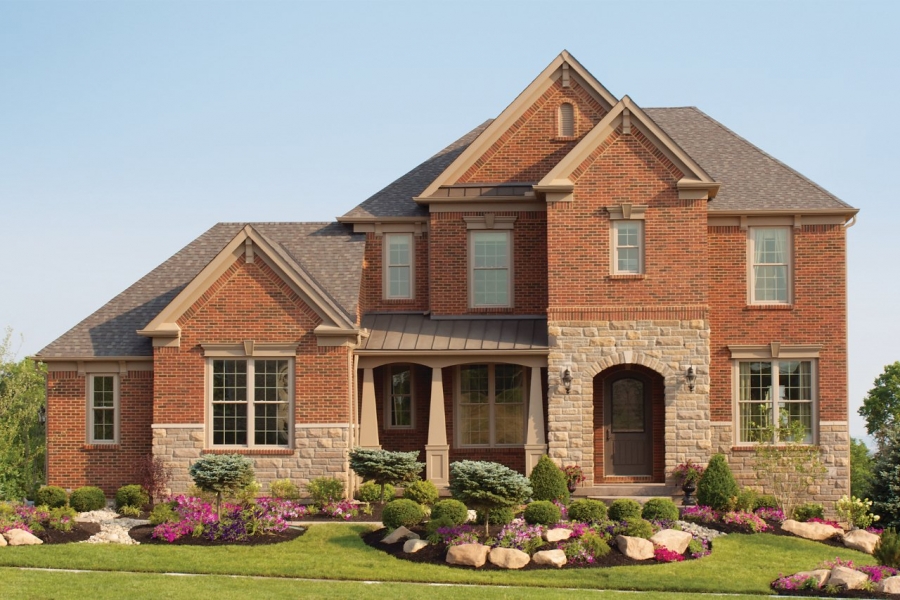 "In addition to people taking precautions against direct exposure to the sun when outdoors, we encourage homeowners to annually review the inside of their homes for possible fading of carpets, window treatments and furnishings due to excessive sun exposure," says Gary Pember, vice president of marketing for Simonton Windows. "Ultraviolet (UV) radiation from the sun's powerful rays can penetrate windows and cause daily damage to your home's interior including wood flooring and walls. That's why we suggest homeowners do yearly 'sun checks' every July to make sure the glass in their windows is performing at its optimal capability."
Pember recommends the yearly inspection include the inside of draperies and curtains, along with fabric on furniture near windows, and carpeting. Artwork hanging on walls and cherished family photos should also be checked for signs of sun damage.
According to the Florida Solar Energy Center®, ultraviolet radiation is the single largest contributing factor in the fading of fabrics, carpets and other home furnishings. Although visible light, electric lighting, heating, humidity, age of fabrics and fabric dyes all play a part in the process, UV radiation is attributed to 40 percent of the damage. And, homeowners should know that UV penetration into the home can occur in both hot and cold climates, and even on cloudy days.
Noticing signs of UV ray penetration into the home can mean it's time to replace older, inefficient windows. "The energy efficient glass packages available in today's replacement windows can serve as sunscreen for your home," says Pember. "In addition to eliminating the fading of expensive interior home items, energy-efficient windows can also help lower daily energy bills and add to the resale value of your home."
Glass Options in Windows
When it's time to purchase new or replacement windows for the home, one of the first requests homeowners should make is for Low E glass packages in ENERGY STAR® qualified windows. The invisible Low E coating applied to the glass surface reflects infrared light, keeping heat inside the home in the winter and outside in the summer. It can also help block damaging ultraviolet rays from entering the home.
For added home protection against solar heat gain, Pember recommends selecting low-maintenance vinyl-framed windows and insulated glass units with Argon or Krypton gas fillings. "A window is basically made up of a frame and a glass package," says Pember. "What is placed between the glass in dual pane windows is very important. Clear glass allows UV rays unlimited access to the home. Harmless gasses like Argon and Krypton inserted in an insulated glass unit are denser than air and serve as an excellent thermal barrier. These components all work together to reduce thermal conductivity, or the transfer of heat and cold through a window."
Something else to consider when purchasing windows is the insulating glass unit itself. Simonton offers three different options to suit the needs of all homeowners.
Dual-pane windows consist of two pieces of glass with air or gas sealed between the two panes of glass. A second option is a one-inch triple-pane insulating glass unit that actually has three panes of double-strength glass to create two separate air spaces for increased resistance to temperature and UV ray transfer. And a third option, impact-resistant laminated glass, consists of a durable interlayer sandwiched between two layers of glass that offers increased safety, sound control, UV protection and energy efficiency. Visit simonton.com/Information/EnergyEfficiency for more details on energy-efficient glass options.
"Do your homework and research the windows you're buying and the company that manufactures them," advises Pember. "Not all windows, nor window companies, are equal. Price is important, but it's not the critical factor. The key is investing wisely and making sure your replacement windows meet ENERGY STAR guidelines for your geographic area."
Window Check-Up
Simonton Windows experts have put together a variety of information for homeowners considering a window replacement project. In-depth details can be found at www.simonton.com.
At the ENERGY STAR website, homeowners can also find a comprehensive "What You Can Do" checklist that includes a free five-minute home energy assessment for the home (https://www.energystar.gov/index.cfm?fuseaction=HOME_ENERGY_YARDSTICK.showGetStarted). And, for an online view of potential cost savings when upgrading to ENERGY STAR windows for the home, visit https://www.energystar.gov/index.cfm?c=windows_doors.pr_benefits. For more energy saving ideas visit jdpower.com.
ENERGY STAR is a government program that helps consumers protect the environment through superior energy efficiency and is a registered trademark of the U.S. Department of Energy and the U.S. Environmental Protection Agency.

Simonton Windows produces ENERGY STAR® qualified replacement and new construction windows and doors, including a line of impact-resistant products. Simonton has been ranked "Highest in Customer Satisfaction with Windows and Doors, Three Years in a Row" by J.D. Power and Associates. Simonton was also ranked #1 in quality in the 2009, 2007, 2002 and 1998 Brand Use Studies sponsored by Builder magazine and has won three Best In Class Awards administered by LBM Journal Research Institute. Founded in 1946, Simonton's hallmark has been to deliver the industry's shortest, most dependable lead-times. Part of Fortune Brands Home & Security (NYSE: FBHS), Simonton delivers award-recognized products nationwide to key markets throughout the 48 continental United States. Simonton is a Founding Sponsor of The Weather Museum, a Lifetime Founding Sponsor of the Lead Safe America Foundation, and a supporter of Homes for Our Troops. For information, call (800) SIMONTON (1-800-746-6686) or visit www.simonton.com
Website: www.simonton.com/