Public Art or Hotel? Vancouver Fairmont Pacific Rim
If you have been following the Go Green channel, you've probably read about Vancouverism and the eco-density of downtown Vancouver. Below are a few snapshots of one of the newest contributors to the towering skyline that caught my eye while we were out exploring Vancouver. Right across the street from the Vancouver Convention Center, the Media Center of the 2010 Winter Olympics, is the Fairmont Pacific Rim.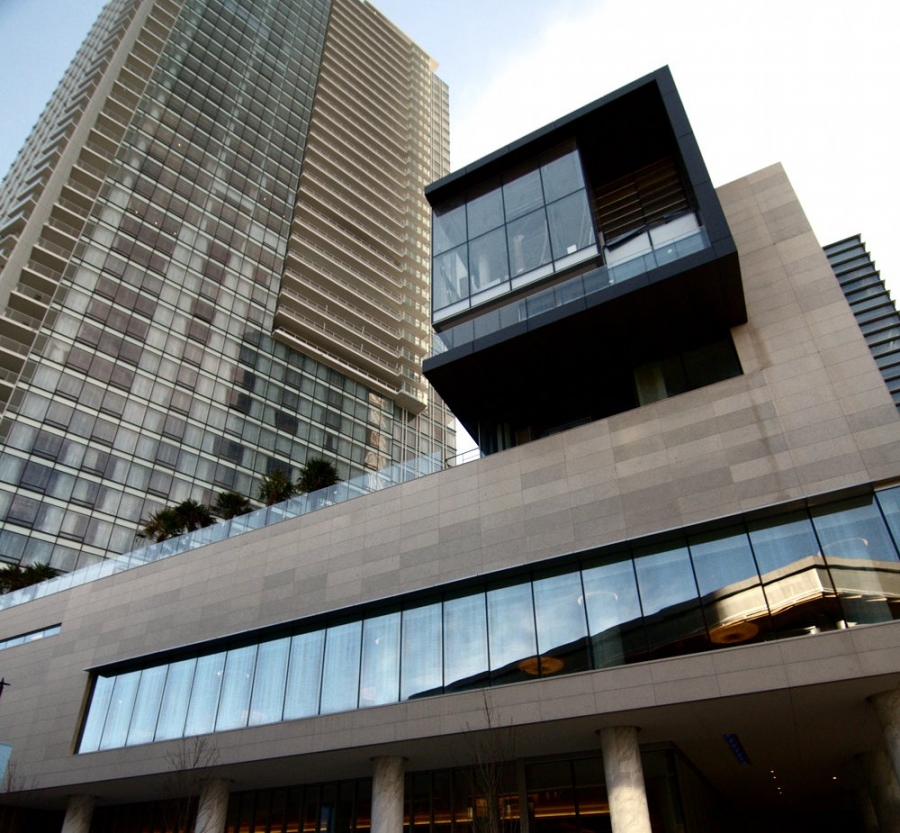 Built by developer Ian Gillespie of Westbank Holdings, Inc. and designed by architect James Cheng, the city's newest luxury hotel opened just in time for the 2010 Winter Olympics. One of the most interesting features is the use of art within the context of the building's formal elements.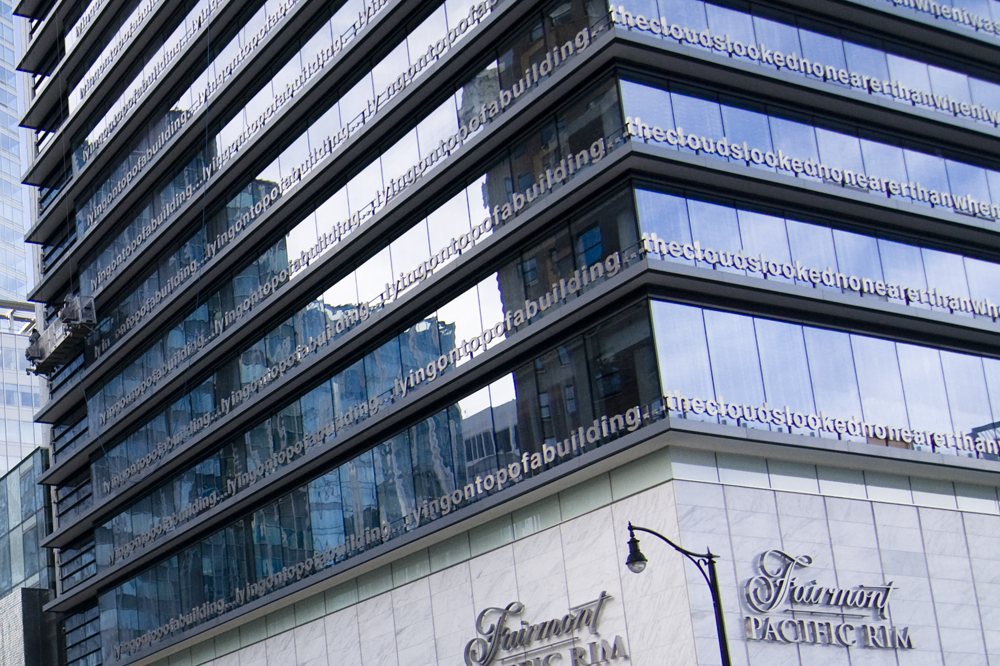 Can you read the poem? It says, "Lying on top of a building the clouds looked no nearer than when I was lying on the street." The repetitious words adorn 17 floors of the hotel's tower.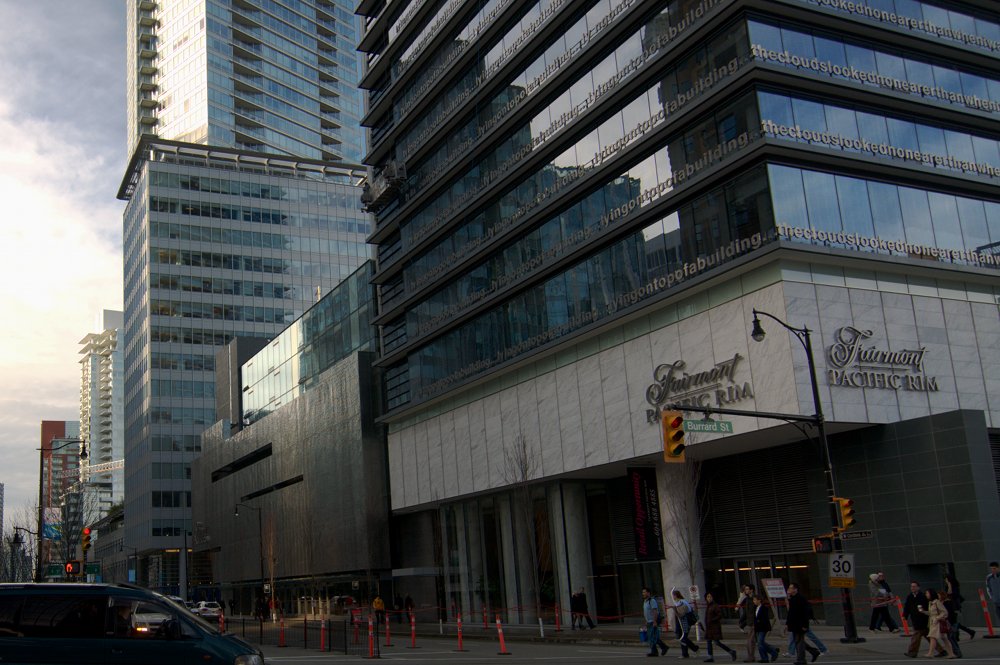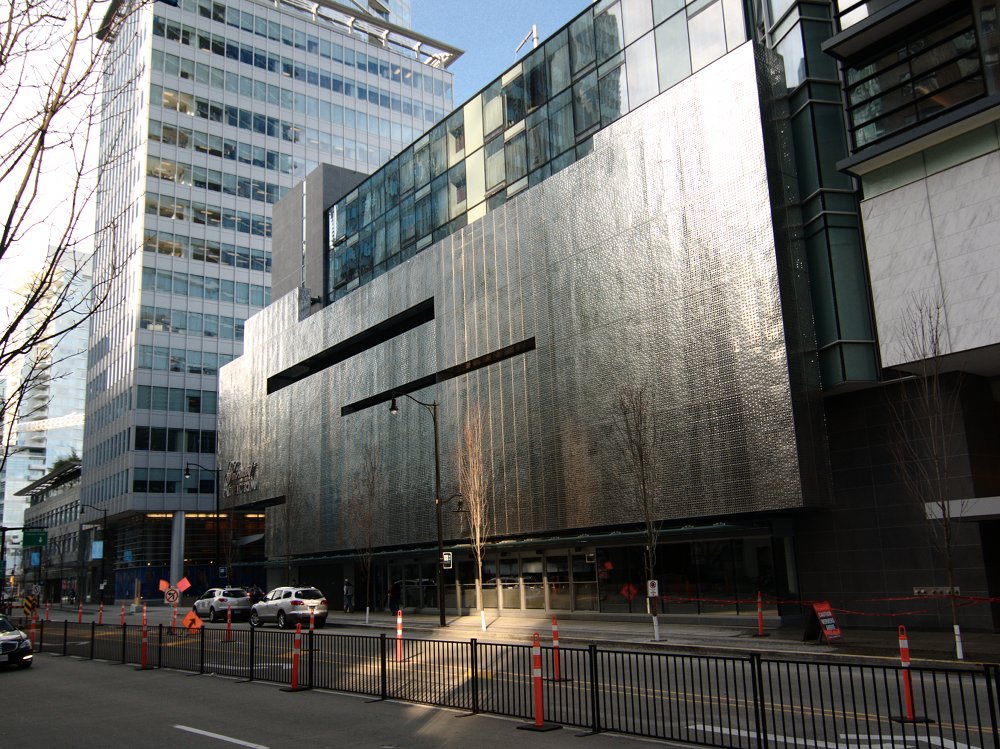 There is a rain forest as well. Can you see it?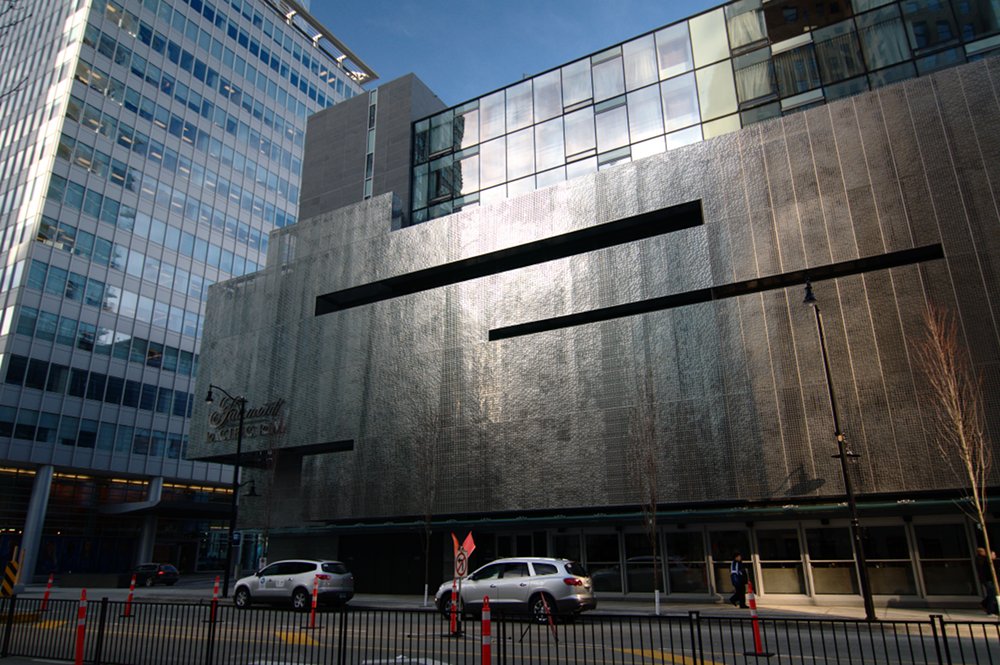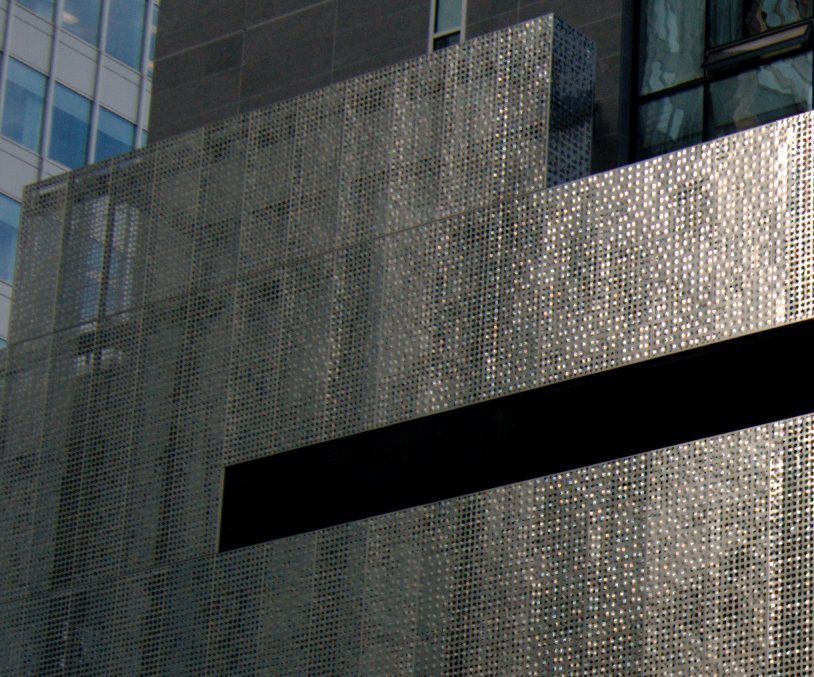 The stainless steel skin is punctured by holes of variable sizes and textured with bumps and dimples to present the silhouettes of local flora.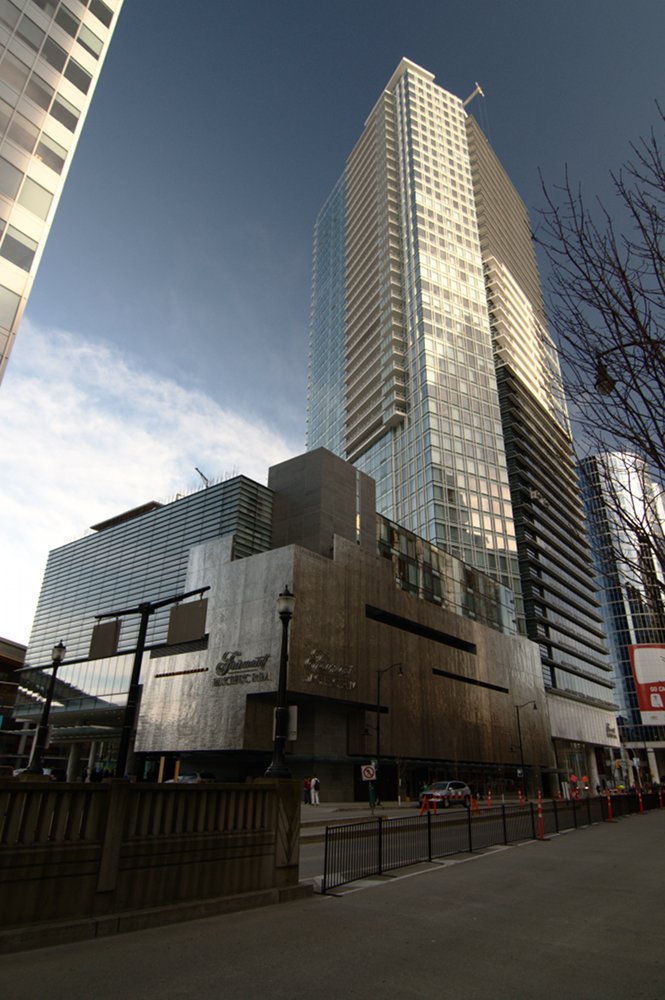 Not exactly the typical 'pedestal and tower' model of Vancouver's many residential towers, but certainly a hybrid.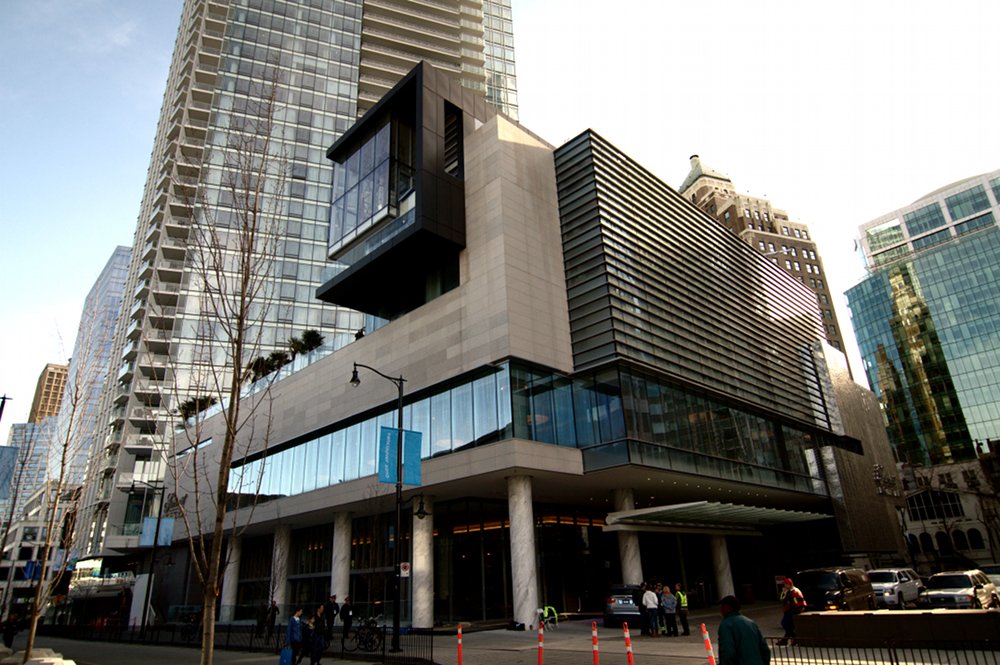 The bold element is the partial black cube that teeters above the pool deck on the north side of the building.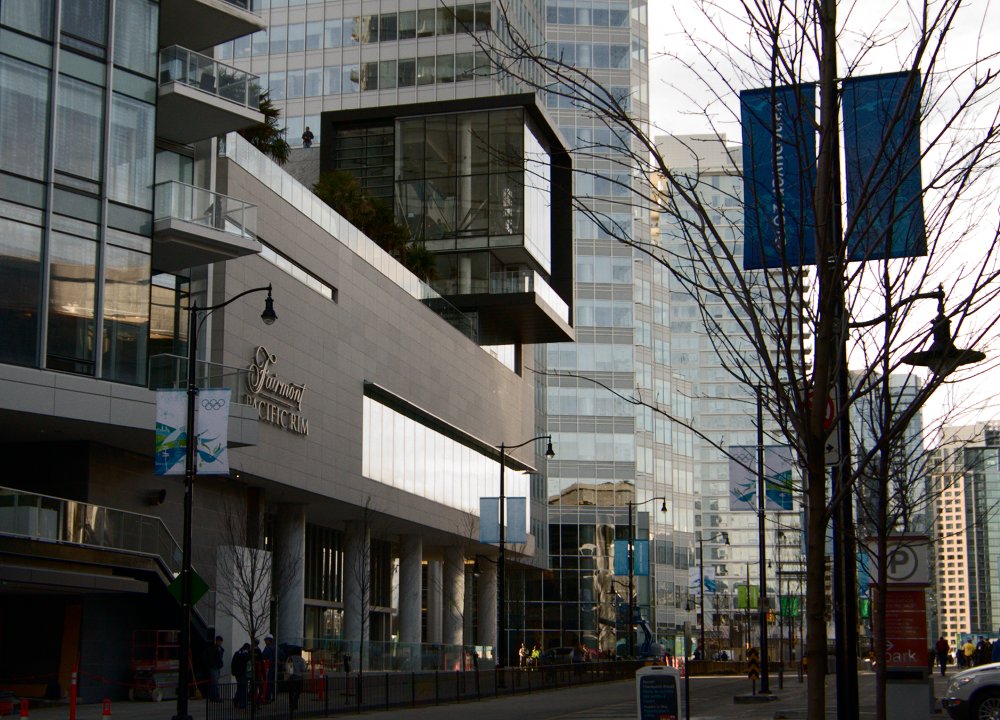 Ryan is a Registered Architect who earned a Bachelor of Architecture from the University of Kentucky in 1998. His experience in a broad spectrum of architectural projects includes design and project management in multi-family residential, general commercial, and institutional projects. This architectural experience is balanced with a background in general contracting of residential and light commercial construction projects. Ryan's knowledge and ability as both architect and builder enable him to address both the technical and practical sides of the comprehensive body of construction knowledge.
Website: carpicodesign.com/
Latest from Ryan Carpico