Structural Aluminum Framing
Structural aluminum framing in commercial applications is most commonly used in curtain wall assemblies and as framing members when the building's dead load is an issue. Structural aluminum framing is also used in greenhouses and glass enclosures. In residential construction, structural aluminum is used for custom jobs with large glazed areas, as well as for framing outdoor awnings.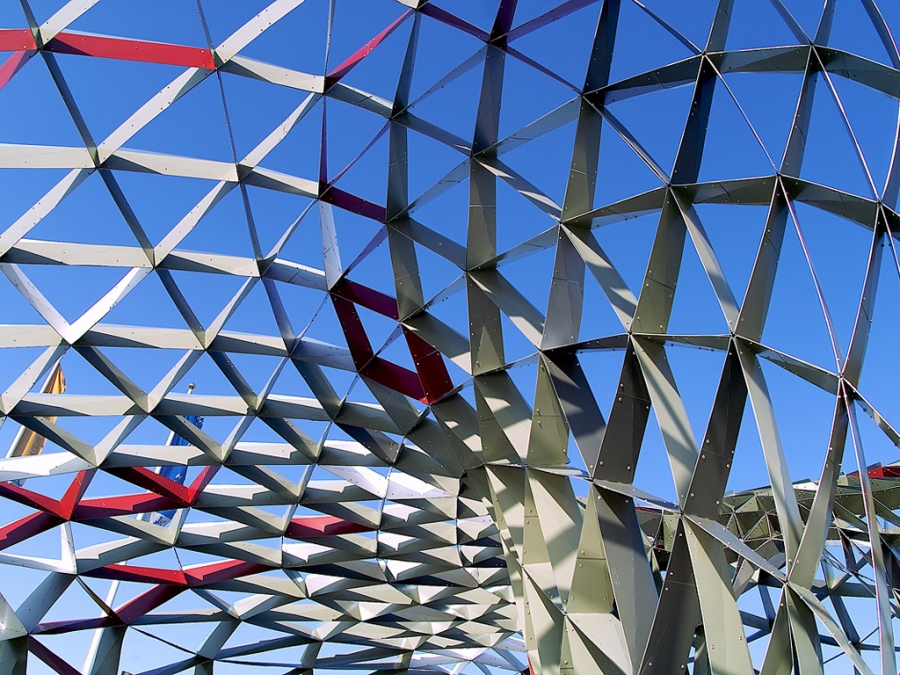 Structural aluminum is created by alloying aluminum with a variety of metals, resulting in materials which display a range of relative strength and corrosion resistance. Additionally, cold working and heat treatment is used to strengthen the metal and tailor its various properties to the desired specifications.
Structural aluminum offers many advantages as a construction material. Aluminum's extrudability offers cost-and-time saving benefits in many fabrication situations. Aluminum structural components generally weigh about half as much as steel, providing a strength-to-weight ratio that can be ideal for structures where material weight is a consideration. The most common aluminum alloy used offers a minimum yield strength that is comparable to A36 steel. Aluminum is naturally corrosion resistant, making it ideal for exterior installations. The initial oxidation provides a protective coating, eliminating the need for factory applied coatings required by most steel structures.
The main disadvantage of structural aluminum is the issue of thermal expansion. The relatively low weight and density of the metal can result in temperature sensitivity that may introduce contraction and expansion problems in a structure.
Aluminum Extrusion
alt=""

The Buildipedia research and writing staff consists of dozens of experienced professionals from many sectors of the industry, including architects, designers, contractors, and engineers.
Website: buildipedia.com/
Latest from Buildipedia Staff