How do cities become more resilient in the face of severe weather events? As natural disasters impose increasing levels of risk, how city planners, architects, and builders manage that risk is of critical importance.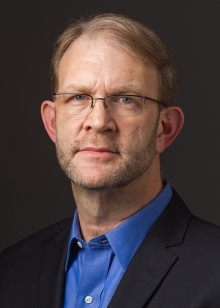 We often hear the prediction that the near future will see more frequent severe weather events. Scientists are identifying more geological regions that seem ripe for earthquakes and tsunamis, and climatologists expect superstorms like Hurricane Sandy to occur with increasing regularity. The question being widely asked is how do cities become more resilient in the face of these inevitable occurrences? AEC professionals are not often categorized with emergency management personnel, but in this case, thinking in terms of emergency preparedness when designing structures can improve outcomes dramatically.
At the same time, boundaries are blurring across segments of the AEC industry. Integrated Project Delivery (IPD) has been gaining ground as a way for owners, architects, engineers, and contractors to share a project's risks and rewards. IPD is credited with providing an incentive for all parties to work for the common good of the project.
According to Phil Bernstein, Vice President, Industry Strategy and Relations at Autodesk, these two trends complement one another. Bernstein points out that the lowest-bid mentality that has prevailed for so long in the AEC industry is not conducive to producing structures that are optimized for flexibility and improvisation – two characteristics that can improve recovery from a disaster. As environmental disasters impose new levels of risk, how designers and builders manage that risk is of critical importance.
"Look at how architects are compensated," said Bernstein. "A 2012 AIA fee analysis showed that 67% were variations on a fixed fee. This encourages them to spend little time [on outcomes and building performance]… It's a value problem. Why is the value uncorrelated with financial reward?"
A better system, argues Bernstein, would reward shared risk and thereby reward the creation of resilience strategies. In order to shift the focus of the work away from protectionist tactics and toward performance goals, several things need to happen.
"First," said Bernstein, "we need to have an existential conversation about productivity. We are making an environmental product." A shift in professionals' perception of their fundamental societal role would go a long way toward helping them revise their workflow.
"Second," continued Bernstein, "we need to harness the ability of information technology to create a degree of transparency, and third, use technology to make qualitative assertions."
Software applications allow for extensive building simulations which can indicate how a building will perform when exposed to the forces of severe weather, and this analysis can be performed long before actual construction begins. These models should be used to make clear performance predictions – and apportion risk management equally clearly. The use of collaboration software also increases accountability and transparency throughout the entire design and construction process. These detailed processes can be leveraged to improve eventual project outcomes.
Coming from the more comfortable position of being sheltered from risk and liability, what is the likelihood that design and construction professionals will move toward taking more responsibility for what seems like an overwhelming number of factors? In part, it is a matter of proactively managing and assigning those responsibilities.
Said Paul Sullivan, Senior Public Relations Manager at Autodesk, "It's a construction pre-nuptial agreement!"
Once the role of designers is acknowledged in terms of a project's ultimate outcome, especially if they are rewarded for taking on that role, Bernstein said, "They will step up."

Kristin graduated from The Ohio State University in 1988 with a B.S. in architecture and a minor in English literature. Afterward, she moved to Seattle, Washington, and began to work as a freelance design journalist, having regular assignments with Seattle's Daily Journal of Commerce.
After returning to Ohio in 1995, her freelance activities expanded to include writing for trade publications and websites, as well as other forms of electronic media. In 2011, Kristin became the managing editor for Buildipedia.com.
Kristin has been a features writer for Buildipedia.com since January 2010. Some of her articles include: