Expansion at San Diego International Airport's Terminal 2
Get a preview of what one billion dollars will do at the San Diego International Airport's Terminal 2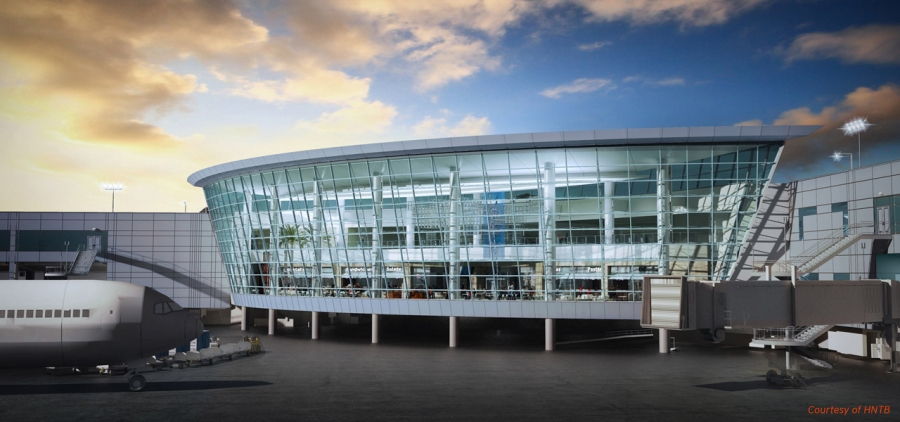 Scheduled for completion in the summer of 2013 is the $1 billion, 445,000-square-foot expansion of San Diego International Airport's Terminal 2, which will include 10 new jet gates, new ticketing and baggage areas, a new inline baggage system, and expanded dining and shopping options, along with 1.5 million square feet of new taxiways and apron for aircraft parking.
The terminal building expansion is part of a set of improvements known as the Green Build, which will be the largest expansion in the airport's 81-year history and will entail the construction of new roadways, parking lots, buildings, and bridges. The "Air Side" of the terminal expansion is a joint venture among PCL, Turner, and Flatiron construction companies with HNTB and Tucker Sadler Architects providing the design, while the "Land Side" is a joint venture between Klewit and Sundt.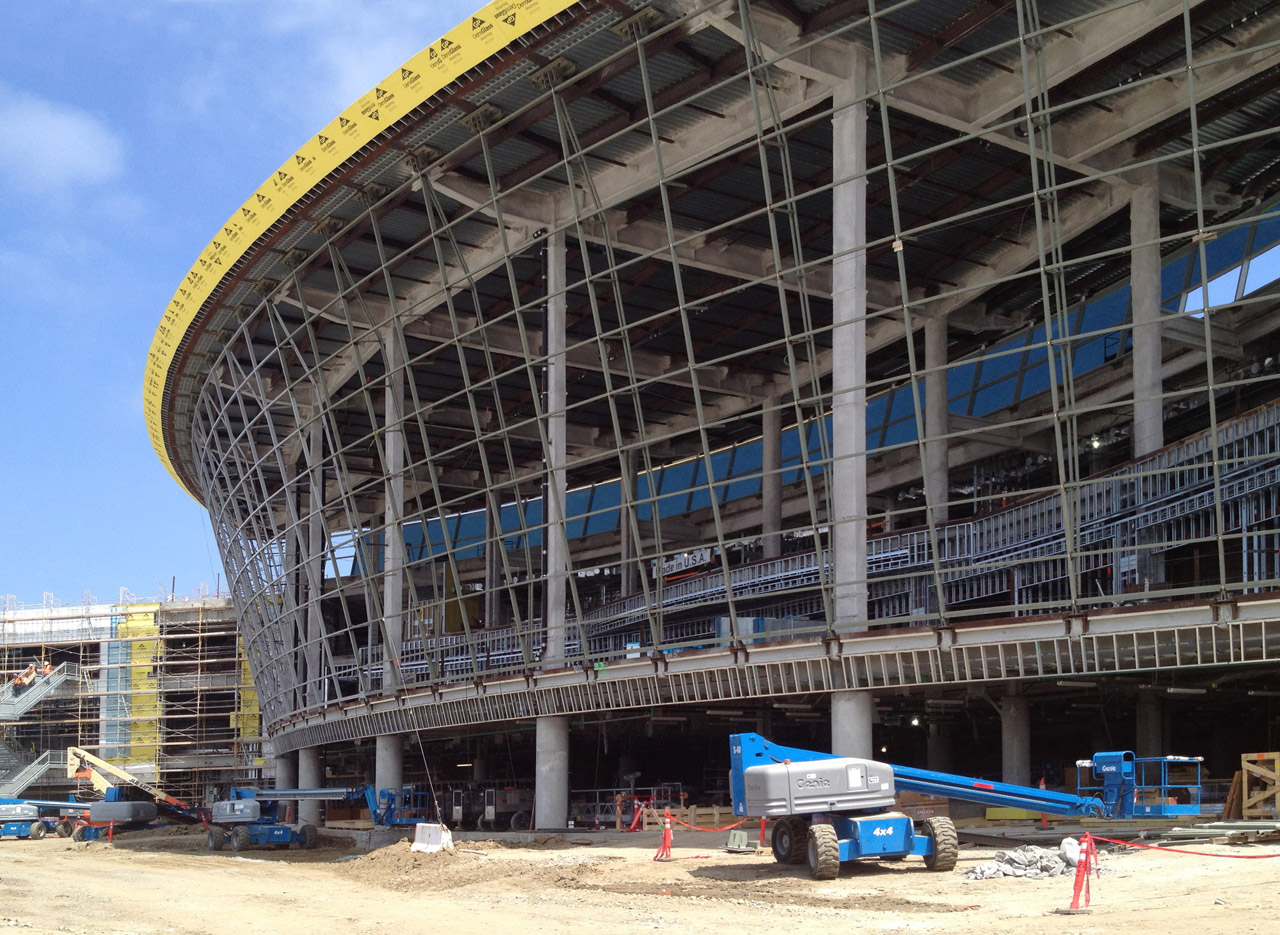 The "Land Side" of the project is targeting LEED Silver Certification and is utilizing a fast track delivery method, allowing construction on some portions of the project to begin even while other portions are still in the design phase.
Considering the size of the project and the scope of work being done, the coordination required among team members is daunting. Sean Zook, Virtual Construction Manager with PCL, said that "neither Turner nor PCL would begin a project of this size without BIM." Field staff carry tablet PCs that are enabled with job site-wide WiFi in order to have constant access to the project's document set and BIM model. Team members also have access to interactive white boards and web conferencing.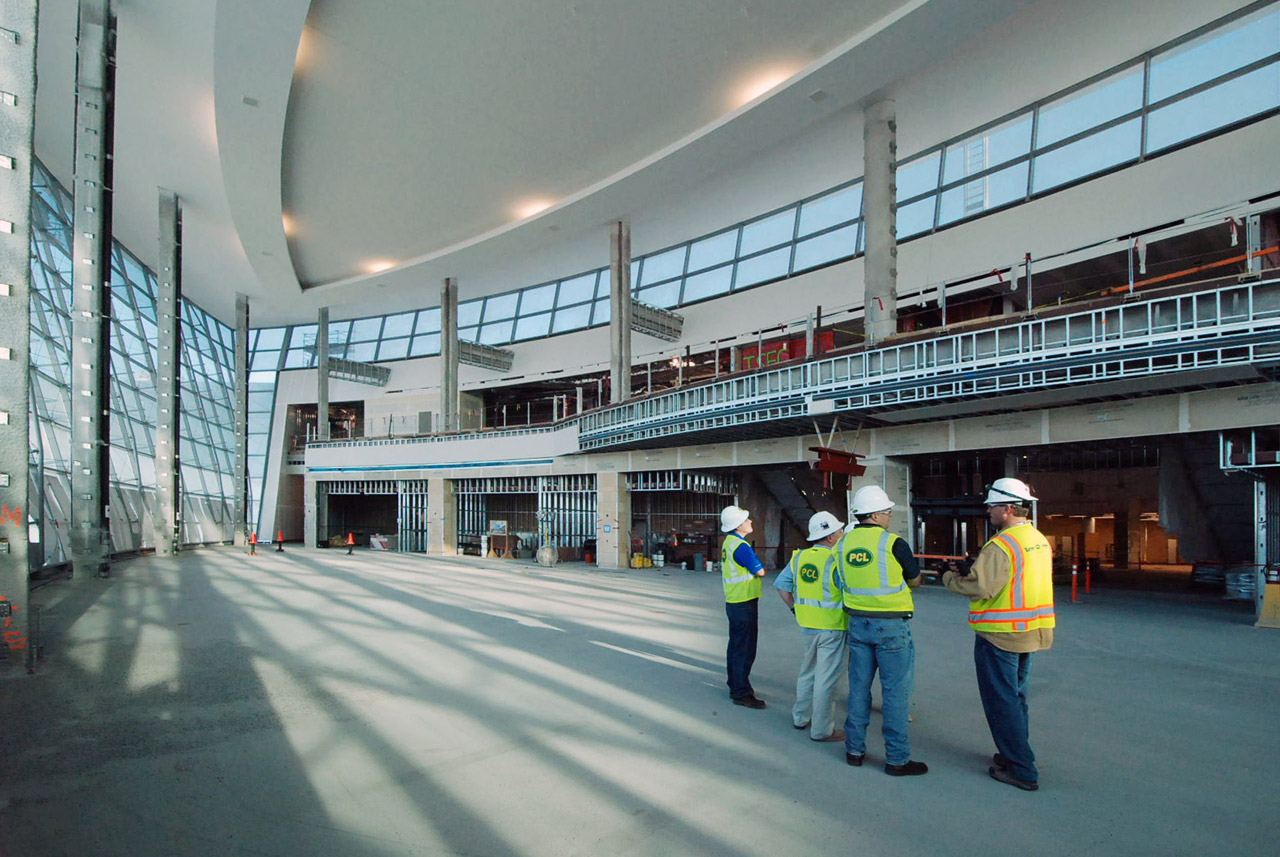 BIM enables a paperless workflow, since digital record documents are on the project website. When necessary, current drawings can be accessed on tablets or printed in the job trailers. On large projects, "printing and courier costs used to go into six figures," says Zook. "But with tablets, you can see everything, right through to the punch list."
Zook said that more than 1,600 design coordination issues were caught by using BIM, in addition to thousands of clash detections.
BIM allowed our team to maximize the quality and rate of constructability feedback from the construction team to the design disciplines. The initial foundation system for the underground Baggage Handling System (BHS) tunnel was designed to have two levels of grade beams, with grade beams at both the bottom and top for the tunnel. This initial scheme presented significant cost, schedule, and logistics disadvantages: additional over excavation, twice as many grade beams, and greater exposure to ground water infiltration.

As a result of the constructability feedback, the structural engineer was able to eliminate the bottom level of foundations during the early stages of the structural design development, raising the majority foundation work to the existing grade on site. As a result of our BIM processes we are able have a positive impact on project, optimizing both the end product and the engineer's design and detailing time.
If traditional design and construction procedures had been used for the baggage area of the San Diego Airport expansion, Zook said that "space would have been wasted. But by modeling the area using BIM, we achieved a floor-to-floor height that is lower than usual ... 14' 6" as opposed to the typical 20'."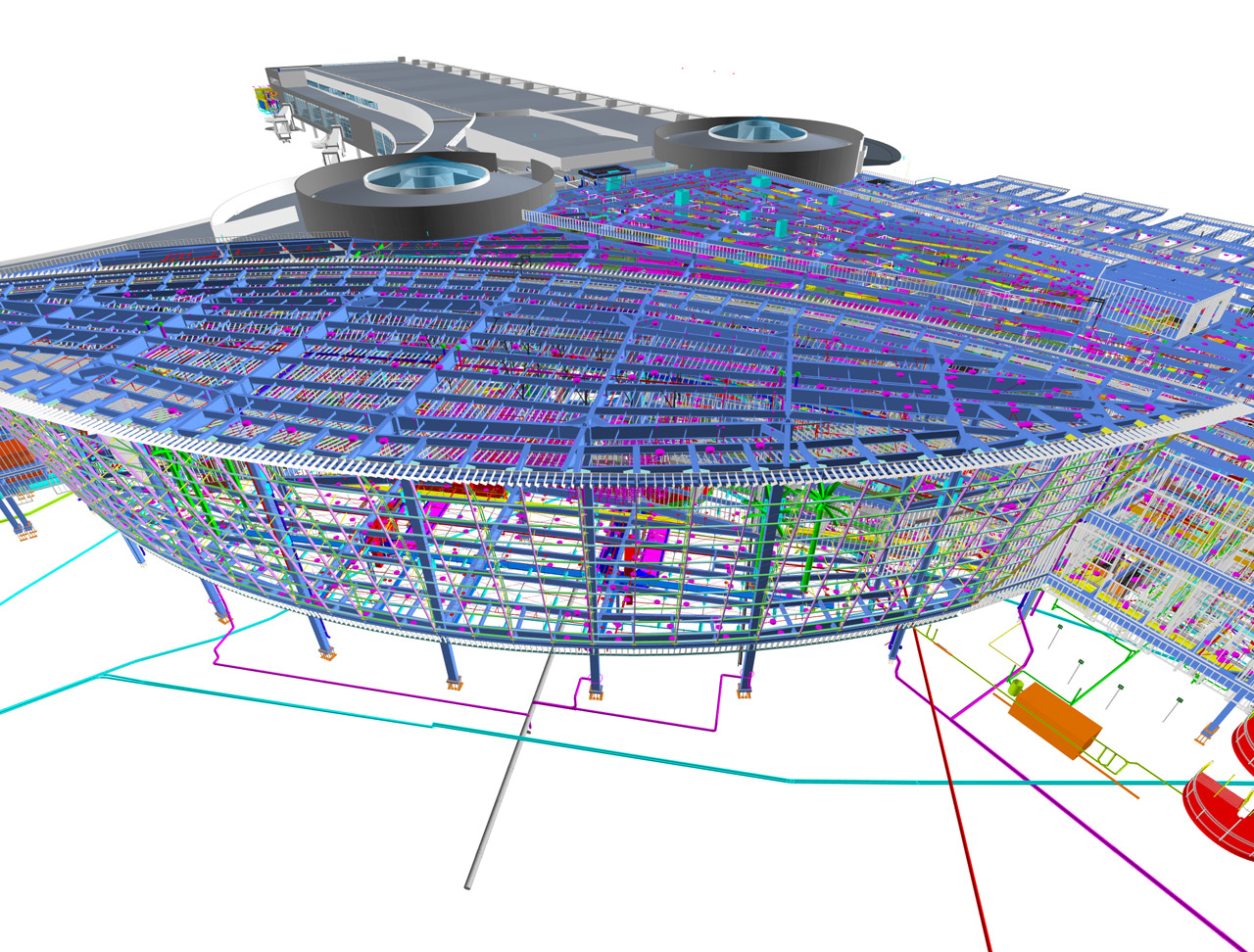 Ductwork, conduit, and piping were modeled by using X, Y, and Z points instead of a tape measure and drawings.
Handheld, computerized surveying equipment led to a tenfold increase in the laying out of points such as those used for hanging HVAC and plumbing, explained Zook.
In 2008, when the San Diego airport expansion project was launched, it was considered progressive for design engineers to incorporate BIM so heavily into their process.
"BIM acts as a crystal ball," said Zook, "and avoids compromise down the line." This is especially true on a large-scale, fast-tracked project, during which many changes might ordinarily come into play.
Overlaps in the construction schedule allowed by fast track project delivery will result in a one-year shortening of the overall project timeline, "which means the owner will get revenue faster," said Zook.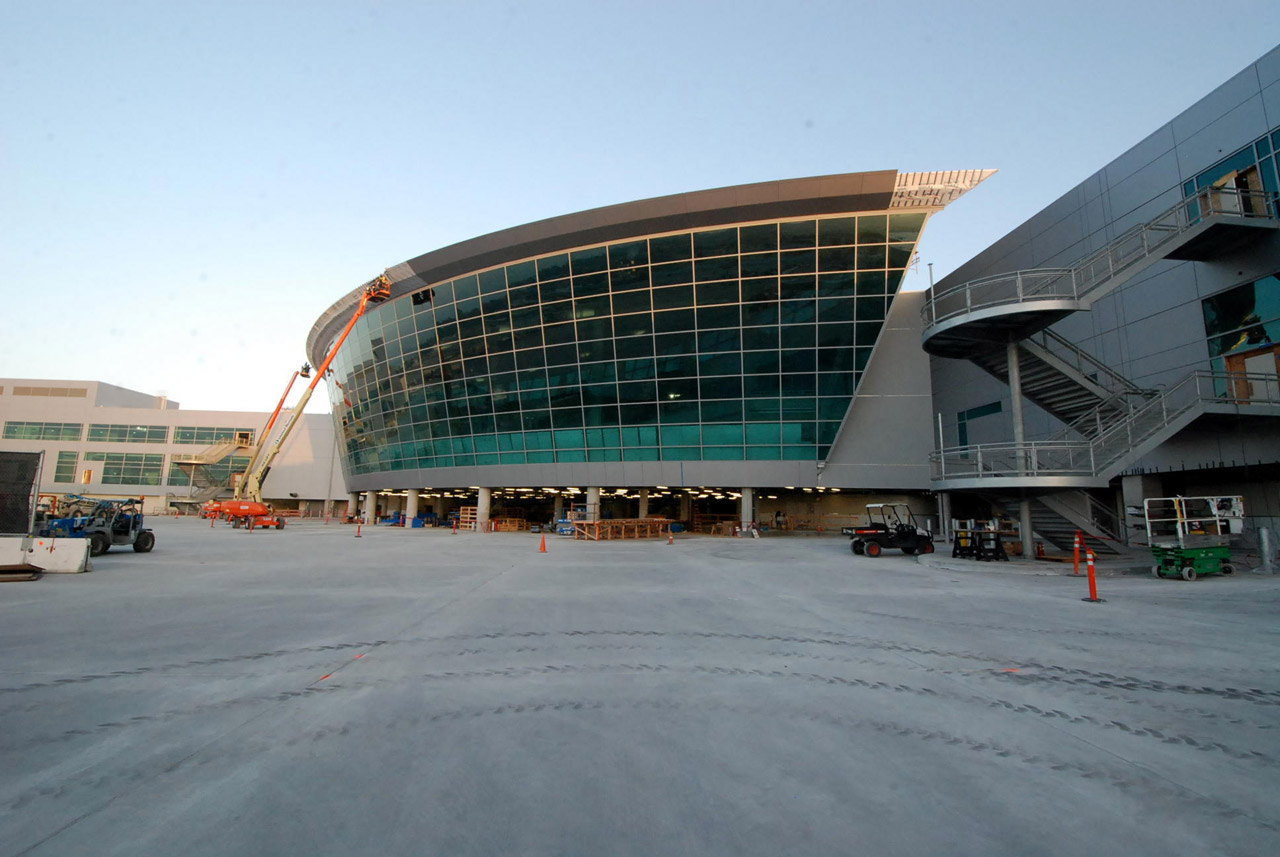 Kristin graduated from The Ohio State University in 1988 with a B.S. in architecture and a minor in English literature. Afterward, she moved to Seattle, Washington, and began to work as a freelance design journalist, having regular assignments with Seattle's Daily Journal of Commerce.
After returning to Ohio in 1995, her freelance activities expanded to include writing for trade publications and websites, as well as other forms of electronic media. In 2011, Kristin became the managing editor for Buildipedia.com.
Kristin has been a features writer for Buildipedia.com since January 2010. Some of her articles include:
Latest from Kristin Dispenza