Construction Specifications Institute's (CSI's) GreenFormat
The Construction Specifications Institute (CSI) has been hoping to build upon its 60 year plus history of creating industry standards and guidelines. In December 2008 it introduced GreenFormat, an online search tool that assists designers in finding green building products. GreenFormat ties in with CSI's existing group of formats, all of which help organize and manage project information (UniFormat, MasterFormat, etc.). Information in GreenFormat is organized according to the already familiar MasterFormat divisions.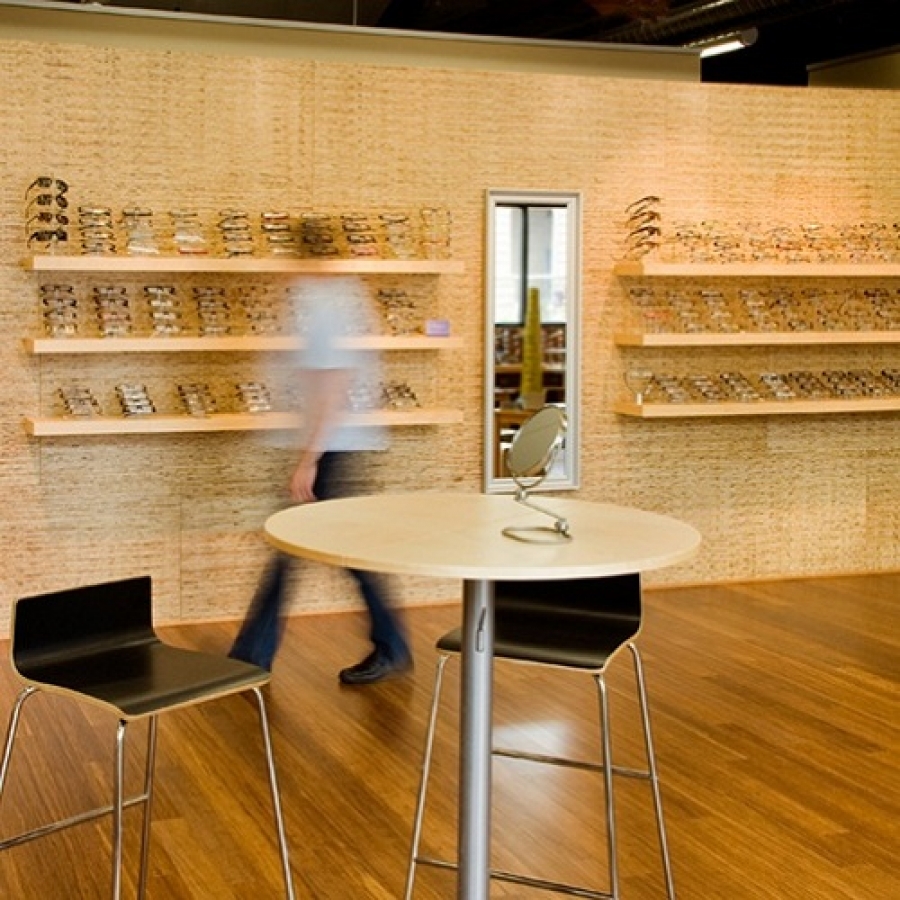 When looking to spec a product, most architects begin with a Google search. Although a search engine brings a wealth of information to the designer, and does so instantaneously, that information is notoriously confusing and inaccurate. To address this problem, quite a few online building product catalogs have been developed. With the spate of new product development that resulted from the green movement, there are more data than ever to be organized. But at this point, the abundance of competing materials databases only adds to the confusion. Sites which can leverage a history in the construction industry may have an advantage.
The developers of GreenFormat note that designers frequently cut through the excess of online information by contacting manufacturers directly, and requesting one-on-one feedback regarding their product and its application. The main goal of GreenFormat is to create a standardized template of relevant product attributes, reducing the inefficiencies of repeated one-on-one conversations. GreenFormat strives to measure all listed products against industry standards and third-party verification systems. Furthermore, the site's template addresses information on a wide range of product features, aiming to provide a full Life Cycle Assessment (LCA). LCA considerations include all stages of a product's 'life,' from the extraction of its component materials through to its eventual demolition and recycling.
Manufacturers pay a small fee to have their product included on the site; all collected information is available free to designers. Manufacturers input product information directly using the site's questionnaire form.
As web-based product catalogs compete against one another, many are forming alliances which will improve their own chance for survival while also enhancing the overall aggregation of information. GreenFormat has done this as well. In May, CSI announced that it would partner with GreenWizard to "integrate product data in both databases to simplify search and access to information." GreenWizard has been claimed to have the largest green product database; what GreenFormat brings to the table is the familiarity of its MasterFormat divisions. "GreenFormat is a nice complement to GreenWizard," said CSI Technical Director Roger Grant, CSI, CDT, at the time of the announcement, "It extends the product acquisition services of GreenWizard with the full range of information about a product's sustainable performance characteristics found in a GreenFormat listing." For products listed on both websites, the GreenWizard site will attach a GreenFormat designation to that item.
CSI has also partnered with BuildingGreen, LLC, a company that independently tests green products. Manufacturers listing their product on GreenFormat will be entitled to an evaluation for inclusion on BuildingGreen's GreenSpec site; products that get accepted for GreenSpec will link back to GreenFormat.
In November of 2010, CSI announced the acquisition of Building Systems Design, Inc. (BSD). BSD had released a version of its SpecLink specification writing software in February which included hundreds of hyperlinks to GreenFormat products. The acquisition of BSD represents another step in the solidification of GreenFormat as a key online resource for designers.

Kristin graduated from The Ohio State University in 1988 with a B.S. in architecture and a minor in English literature. Afterward, she moved to Seattle, Washington, and began to work as a freelance design journalist, having regular assignments with Seattle's Daily Journal of Commerce.
After returning to Ohio in 1995, her freelance activities expanded to include writing for trade publications and websites, as well as other forms of electronic media. In 2011, Kristin became the managing editor for Buildipedia.com.
Kristin has been a features writer for Buildipedia.com since January 2010. Some of her articles include:
Latest from Kristin Dispenza