Maintenance Tips: Bathroom Exhaust Fans
Moisture in a bathroom can lead to peeling finishes, warped doors, and even mold. The purpose of a bathroom exhaust fan is to control moisture and remove airborne odors and pollutants. While maintenance of bathroom exhaust fans is quite often overlooked, a proper maintenance schedule will ensure quiet and efficient operation, increase the fan's lifespan, improve indoor air quality, and keep the unit attractive in appearance.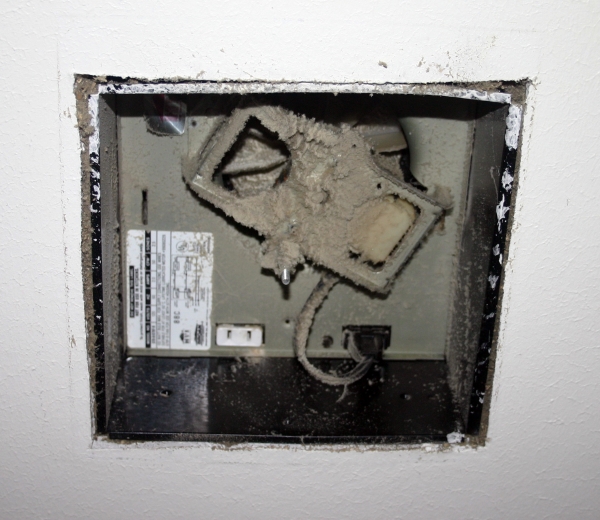 Bathroom Maintenance Tips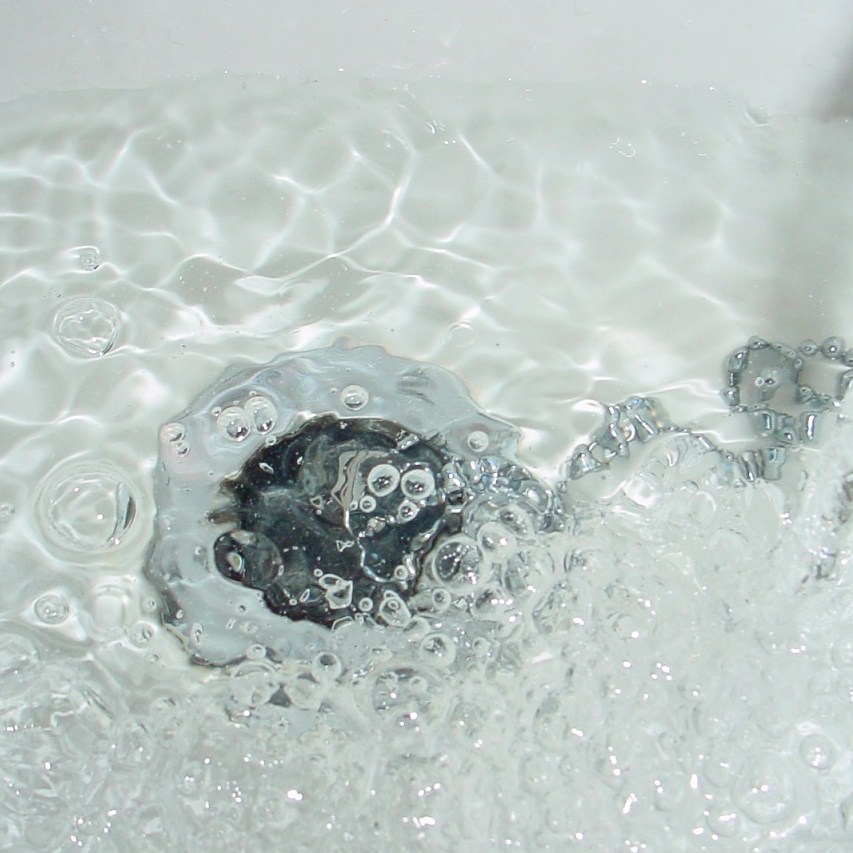 Maintenance Tips: Bathtubs And Showers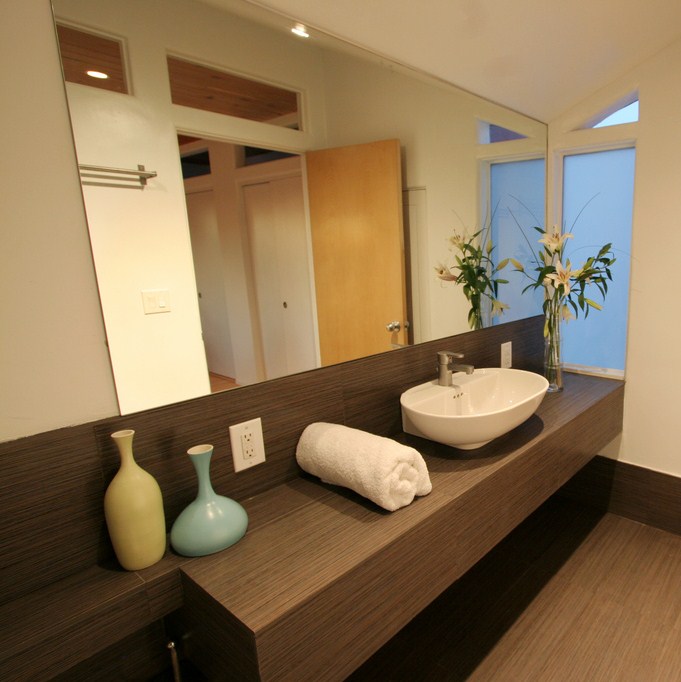 Maintenance Tips: Bathroom Vanities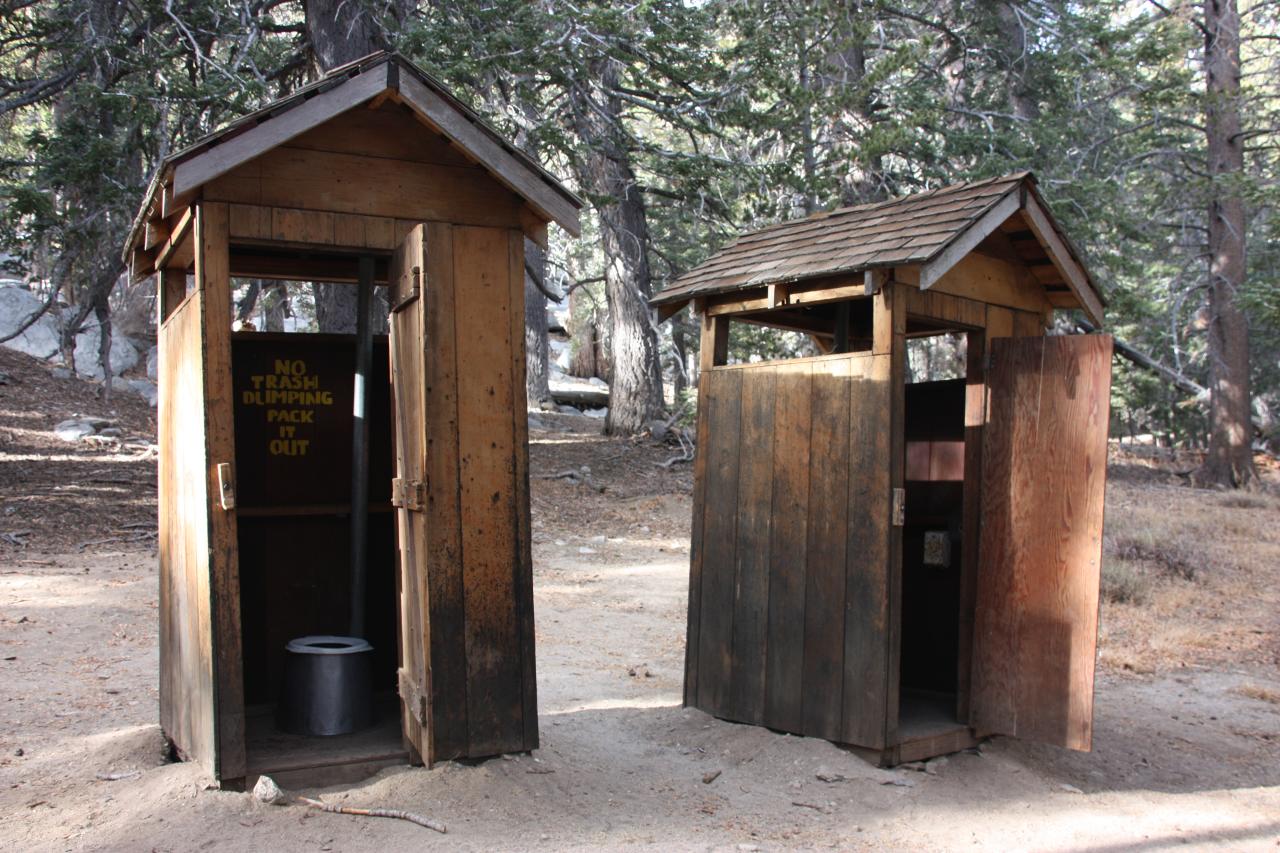 Maintenance Tips: Toilets

Depending on the age of your bathroom exhaust fan, you may be wondering how well it is working or if it is working at all. On page nine of the "Homeowner's Guide to Ventilation", published by The New York State Energy Research and Development Authority (NYSERDA), two simple tests are provided to help you determine this. If you discover that your exhaust fan is not working properly, then you should consider repairing or replacing it.
If, in fact, your bathroom exhaust fan is working, routine maintenance should be performed yearly, at a minimum. As with all electrical fixtures, power to the bathroom exhaust fan should be turned off at the main electric panel prior to performing any maintenance and/or repairs.
Cleaning Older Bathroom Exhaust Fans
Older bathroom exhaust fan grilles are attached to the fan housing with screws. The screws need to be removed in order to access the fan and fan housing. After removal, the grille should be thoroughly cleaned. The interior of the housing should also be cleaned and vacuumed. A damp rag with a cleaning solution can be used to wipe and remove excess build-up. After cleaning, oil the motor shaft at both ends near the motor.
Cleaning Newer Bathroom Exhaust Fans
Newer bathroom exhaust fan grilles are attached to the fan housing with screws or tensioned metal springs that are inserted into the fan's housing slots. The grille should be lowered and disconnected. Similar to older versions, the grille and housing should cleaned and vacuumed. Unlike older versions, newer bathroom exhaust fans are permanently lubricated and do not require oiling.
Ventilation and Ductwork
While maintaining your bathroom exhaust fan, you should also ensure that it is properly discharging moisture laden air outside of your home and not dumping this air into the attic, where mold growth can occur as a result. Start by inspecting the wall cap or roof cap located on the outside of your home. Verify that the cap is installed correctly, not damaged, fully secured, and free from debris, such as a bird nest. These problems could lead to water infiltration and may impede air flow. If you find any damage or problems, make the necessary repairs. If you can not locate the outside cap you could have a bigger problem on your hands. There is a possibility that your bathroom exhaust fan is not properly vented to the outside, causing the air to be discharged directly into your attic and/or home. Verify if the exhaust fan is being vented and make any necessary repairs.
After inspecting the outside cap, head to the attic and inspect the ductwork. Ensure that the duct is properly connected to the bathroom exhaust fan and to the back side of the outside cap. Verify that the duct is not torn, rusted through, obstructed, crimped, or crushed. If you find any damage or problems, or notice that ductwork is not currently installed, you should make the necessary repairs as soon as possible.
Following these steps will keep your bathroom exhaust fan working properly and will ensure that air is adequately removed from the bathroom and properly discharged outside.
Be sure to check back in January for another bathroom maintenance article. Going forward, one to two new maintenance articles will be added per month to the At Home channel. We plan on working our way through every room.
Is there an area of your home that you are having difficulties maintaining? If so, leave a comment below. Chances are others are having the same problems.

The Buildipedia research and writing staff consists of dozens of experienced professionals from many sectors of the industry, including architects, designers, contractors, and engineers.
Website: buildipedia.com/
Latest from Buildipedia Staff