To complete this project you will need basic tools and materials like paint, paintbrushes, sanding blocks, wood glue, screws, and a power drill. Check out Rachael's trip to the hardware store if you want to know more about how to assemble a basic DIY toolkit.
Project Steps and Details
Here's the breakdown of this project in five easy steps.
Sand and wipe. To prep for painting, lightly sand the door, removing any preexisting paint or stain. Then wipe down the door with a damp cloth to remove any dust or grime.

Paint. With a paintbrush, apply your paint with long, even strokes. When you shop for paint, keep sustainability and reuse in mind. One way to do this, and to save money, is to check the mistint section of your local hardware store. Another is to use low- or no-VOC paints. Click here to learn more about how VOCs affect indoor air quality.

Lay out your hardware. Be creative in your selection of hardware and its placement. Gather drawer pulls, knobs, towel bars and towel hooks, small shelves, a mirror, or artwork–whatever works for you. Try a few different layouts until you achieve a look and functionality that suits your purposes.

Install your hardware. Using a power drill, attach the hardware. Keep in mind the weight of wet towels, use a level to keep the hardware horizontal, and hang each piece of hardware at a height appropriate to its function.

Secure the door. This upcycled bathroom storage unit is designed to simply lean against a wall, which makes it not only easy to "install" in your house or apartment but also easy to move (perfect for all of you renters out there!). However, to prevent the door from slipping, secure it to the wall with wire and eyehooks or just place a heavy doorstop at its base.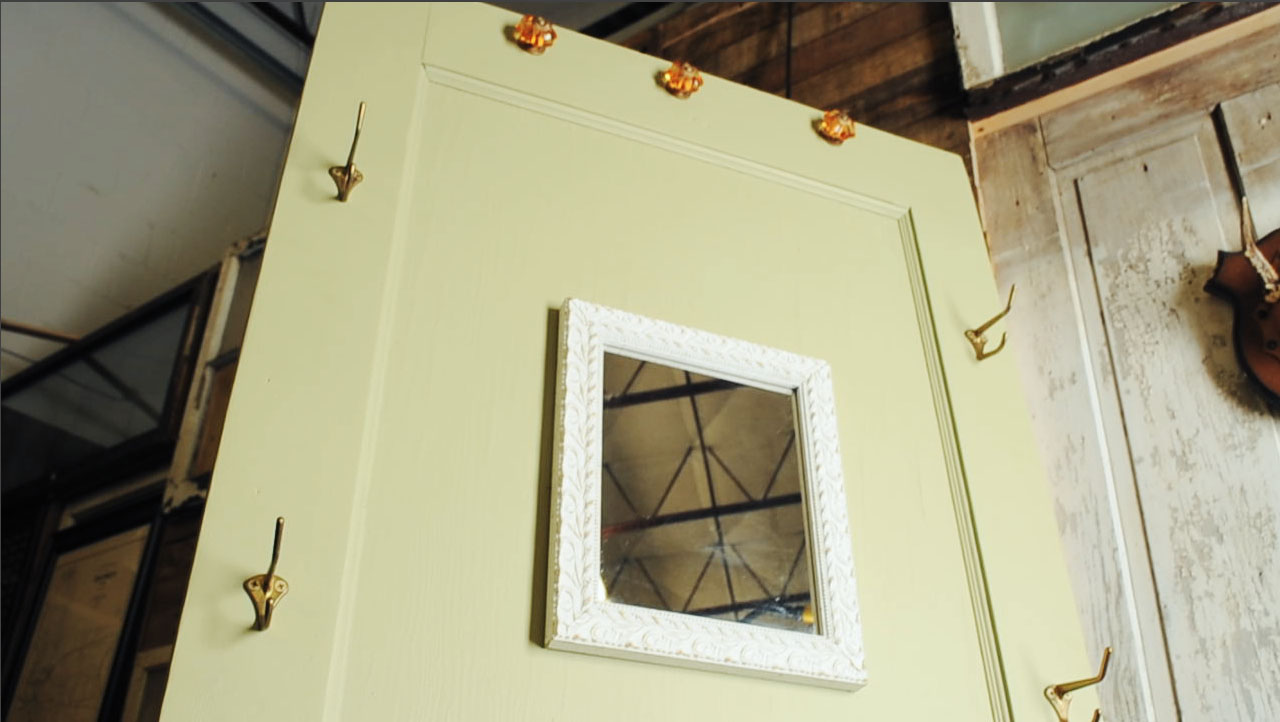 By upcycling an old door, I found a clever solution to my apartment's lack of bathroom storage space. Anyone can complete this DIY project in five steps that only take a few hours and a few bucks. Let me take a crack at providing solutions to your organization and storage problems by leaving a comment.