I am perpetually drawn to their rugged appearance, rich colors, and beautiful satin linings. After a bit of agonizing, I decided to sacrifice an old leather Samsonite from my collection to make an unusual and hip side table for my living room!
I'm now completely smitten by this super easy DIY side table!
Be sure to select a sturdy suitcase for this project. Often the exterior frames of these suitcases are very thin, so select a suitcase with a solid wooden frame.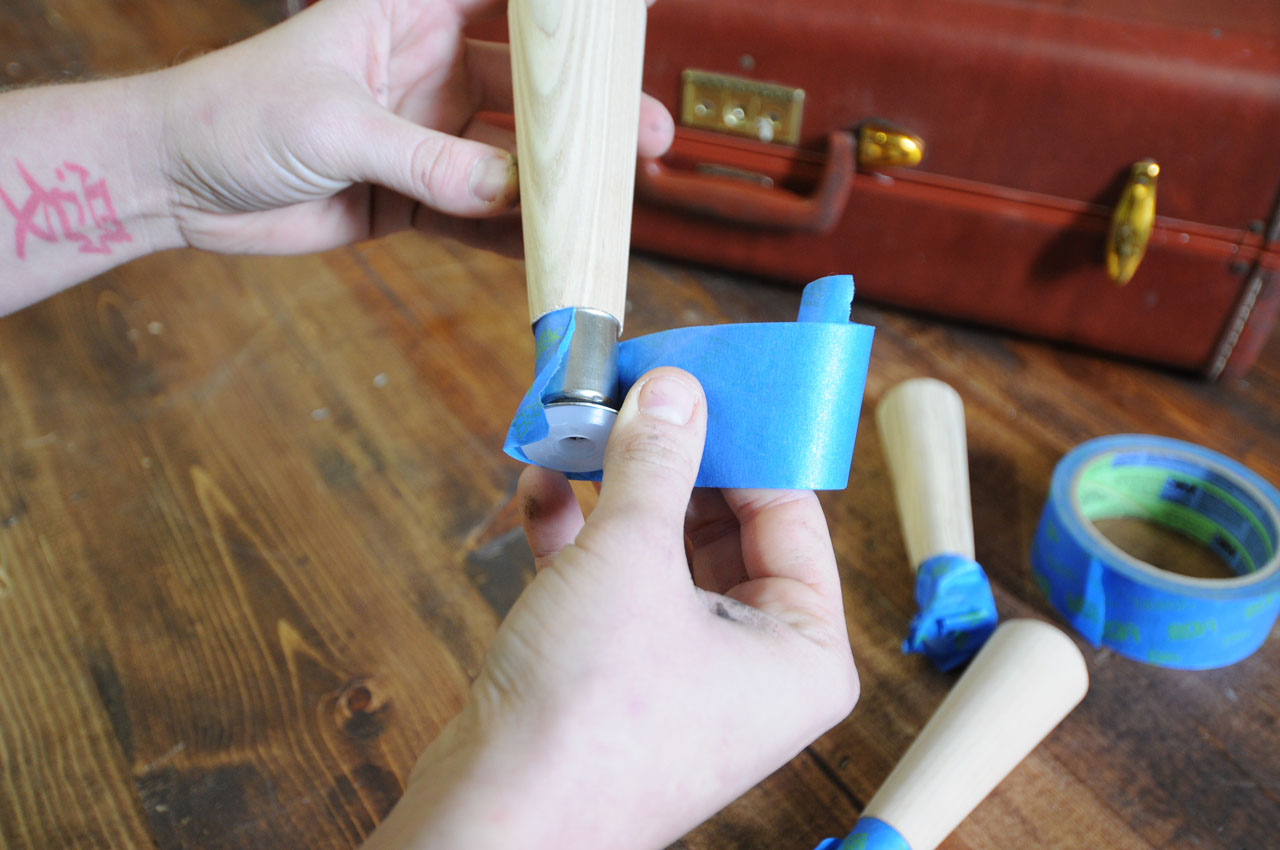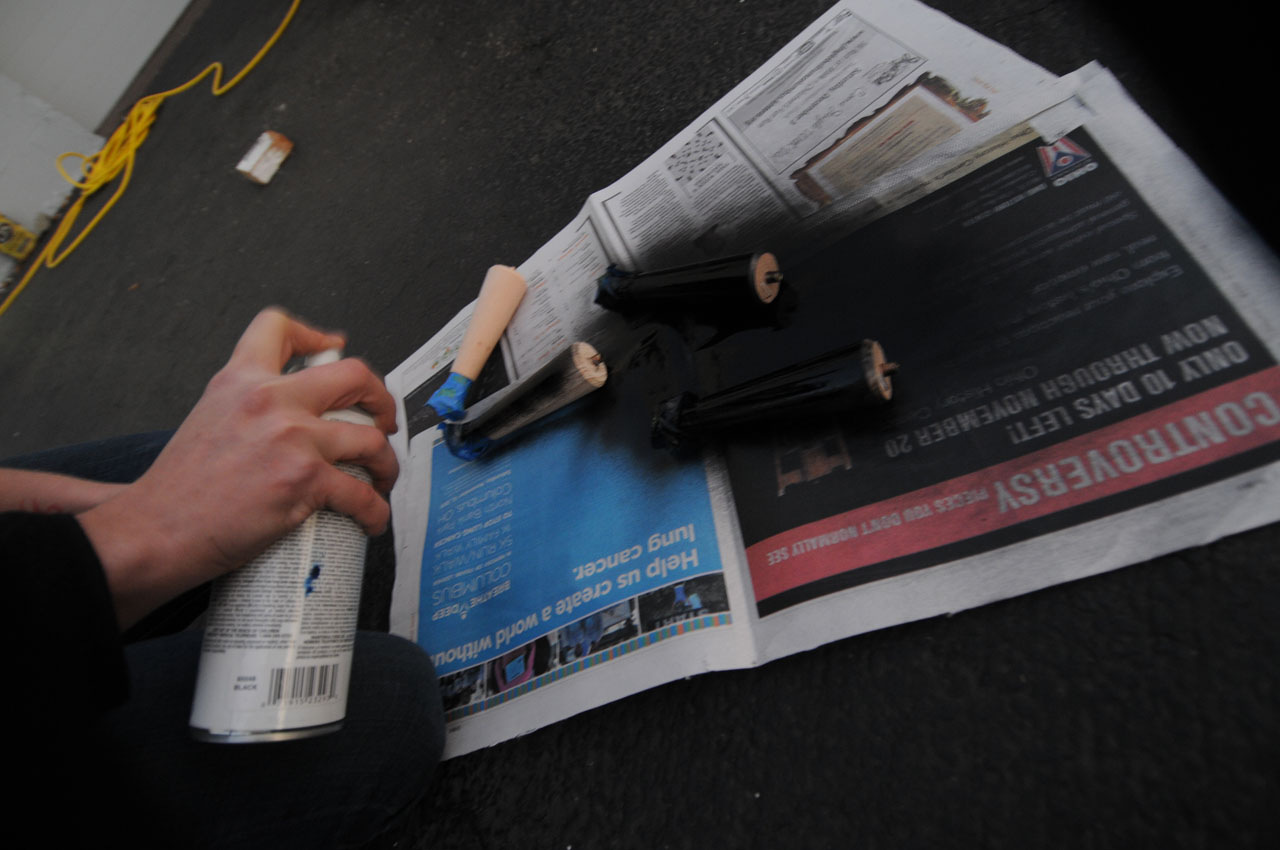 Step 1 Use painter's tape to cover the metal hardware on the bottoms of your table legs. Spray paint each of your table legs. I chose a high-gloss black paint for my project.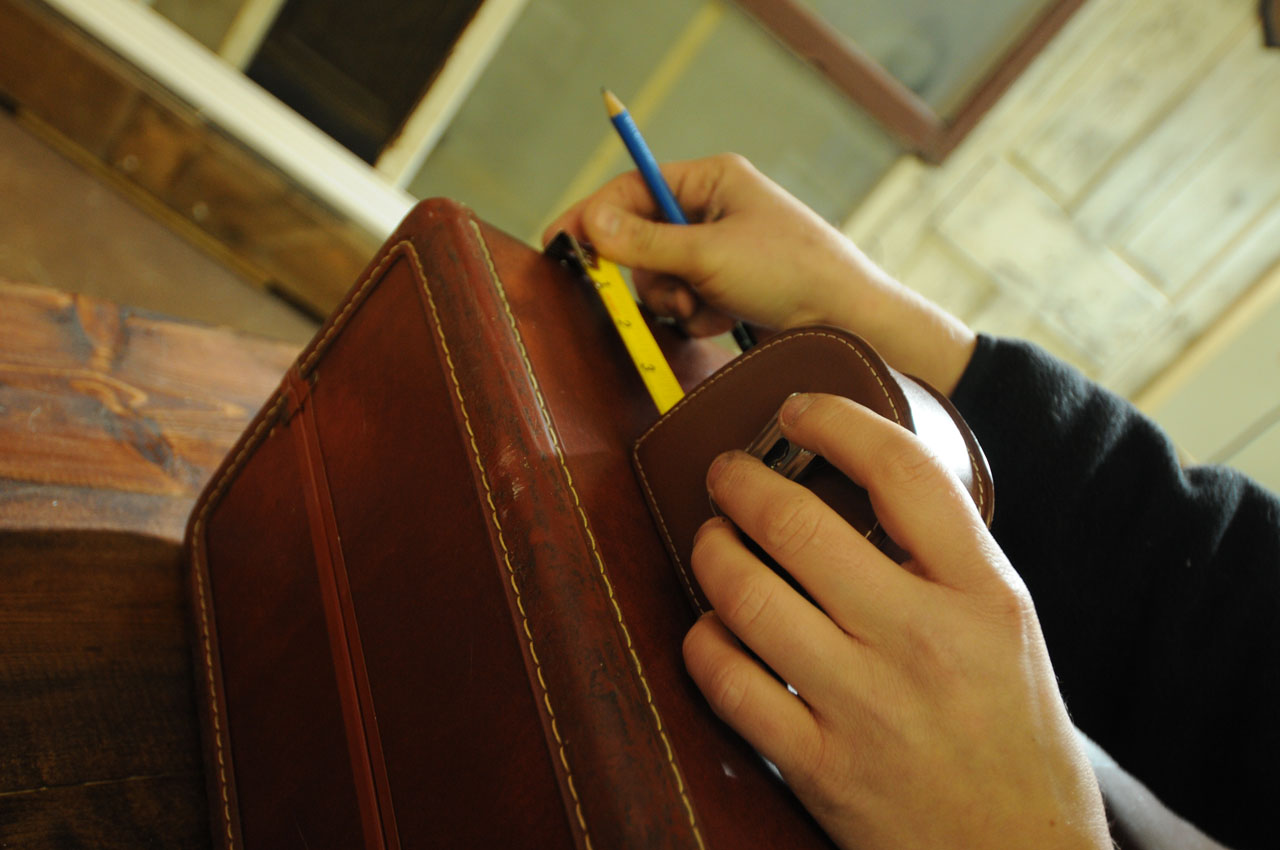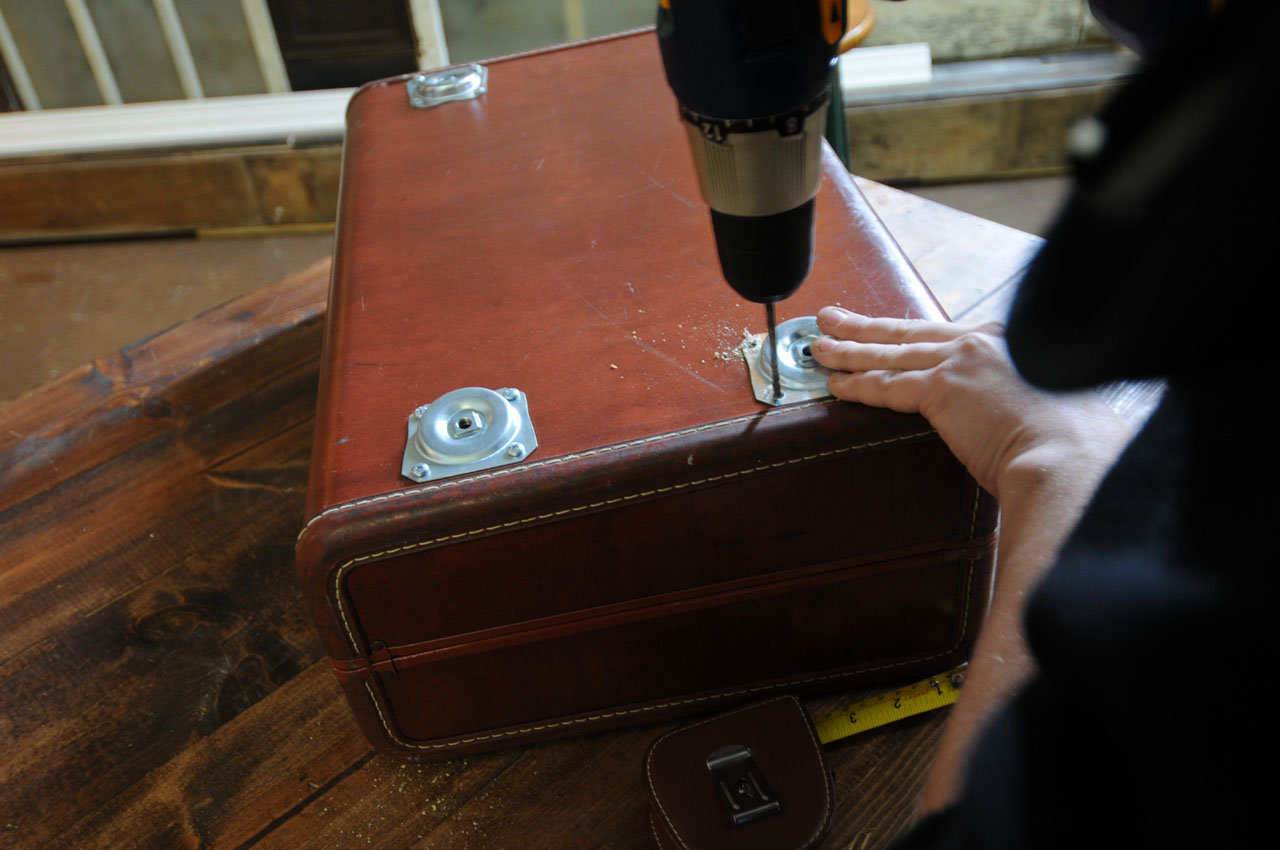 Step 2 Turn your suitcase upside down to install your hardware. Measure and mark where your angle top plates will be and then drill through the bottom of your suitcase.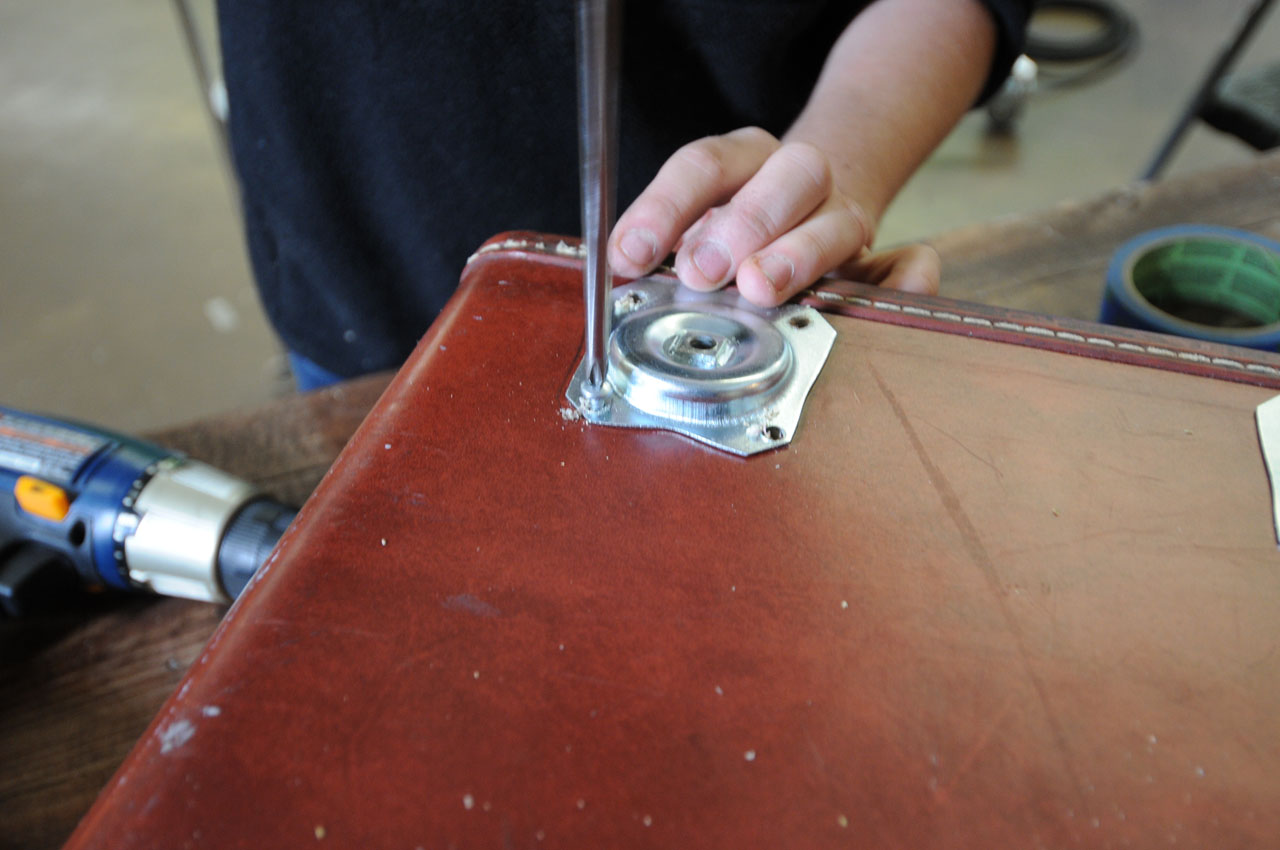 Step 3 Install your angle top plates on the bottom of your suitcase by using a Phillips head screwdriver.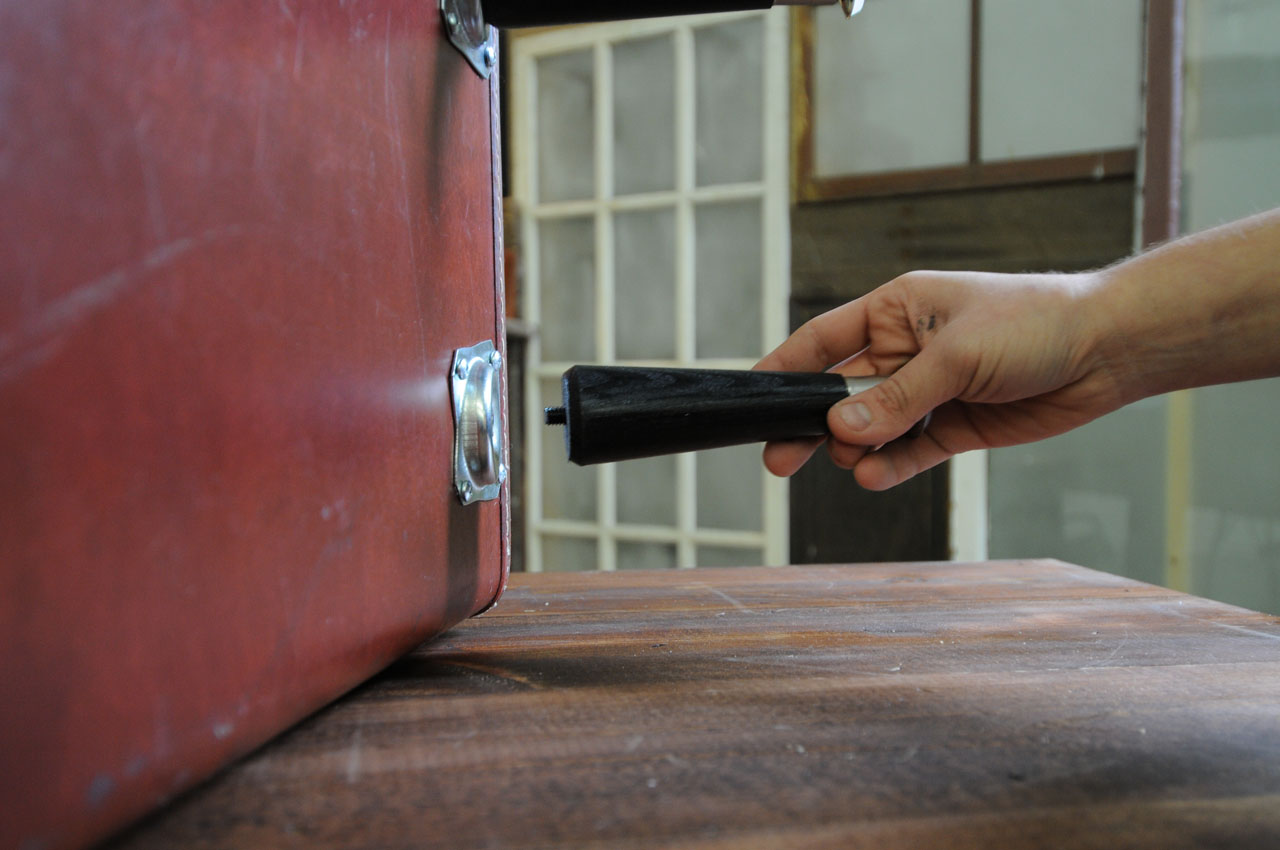 Step 4 Screw the legs into the angle top plates installed on the bottom of your case and Voila! You're done!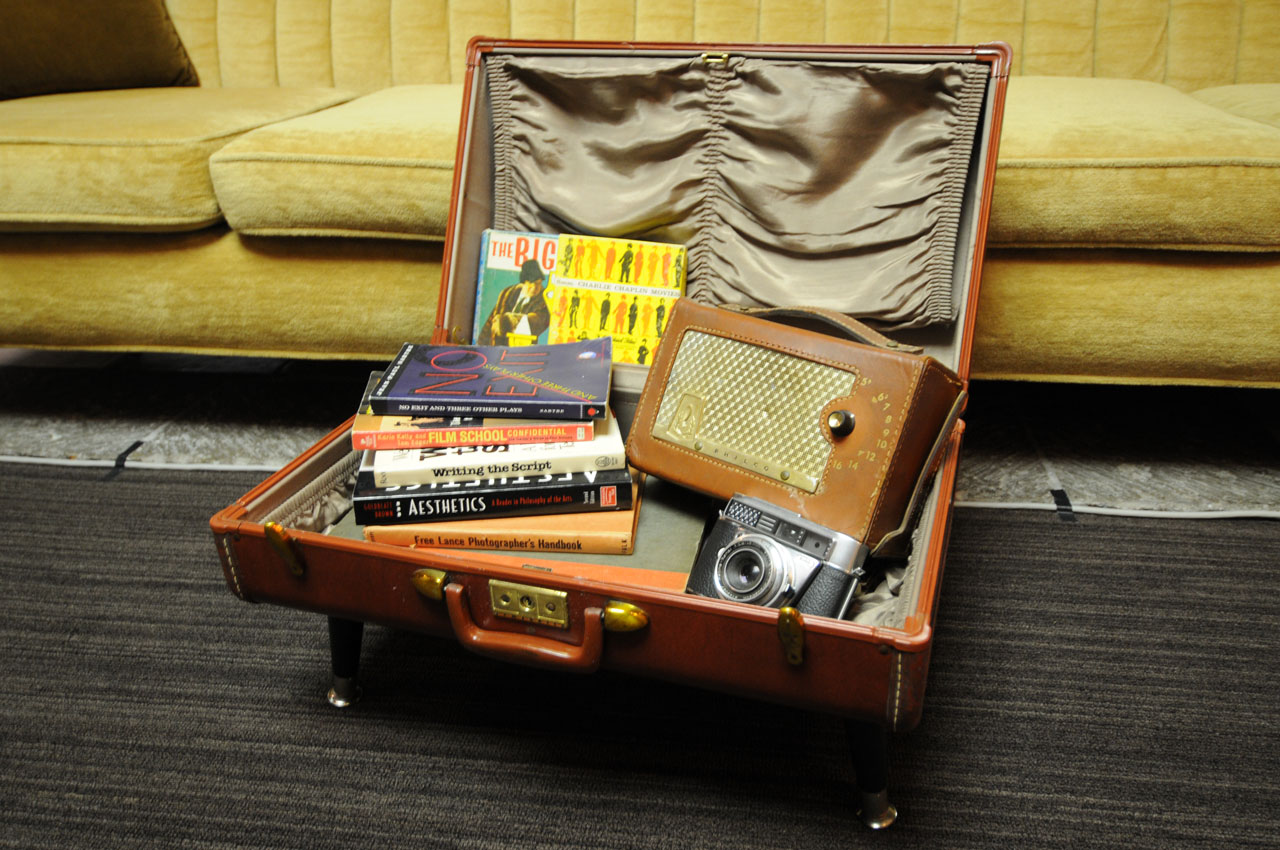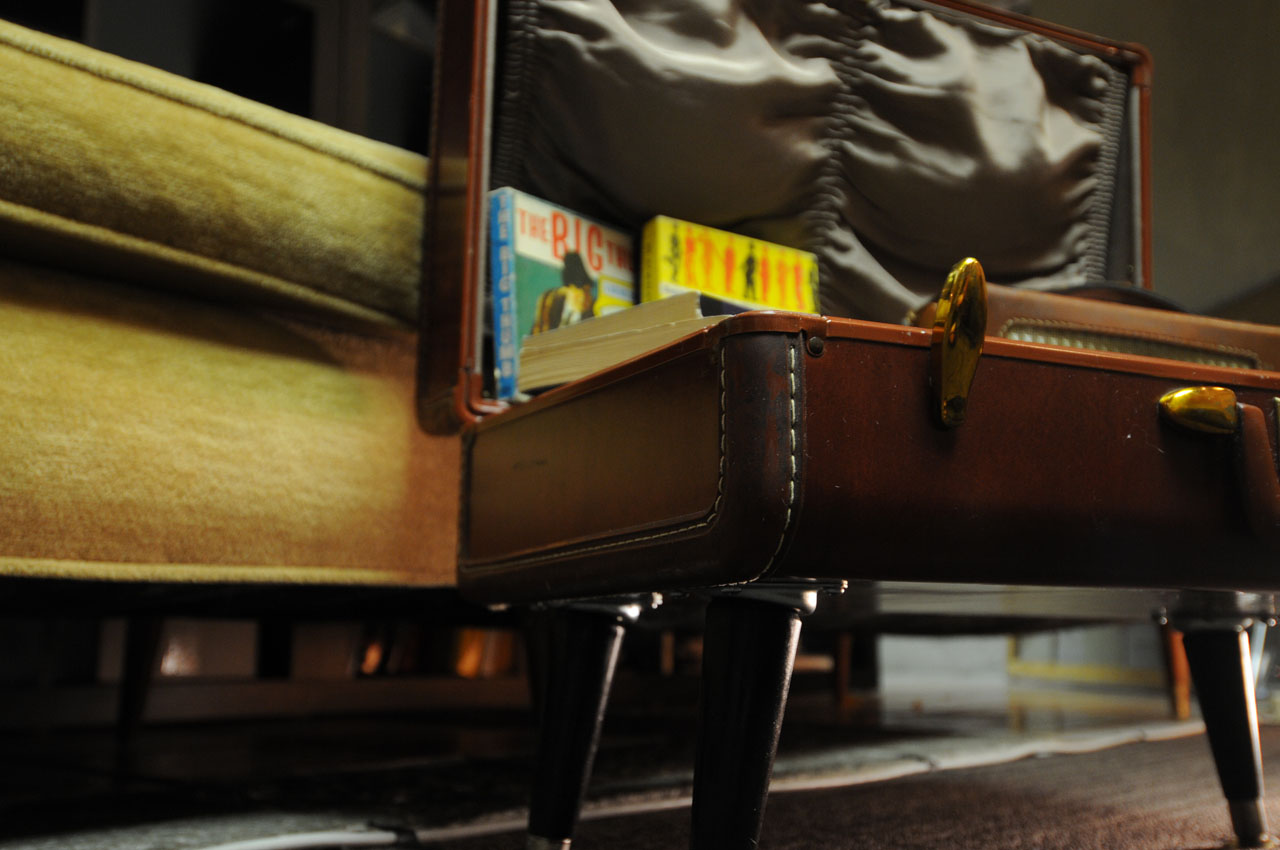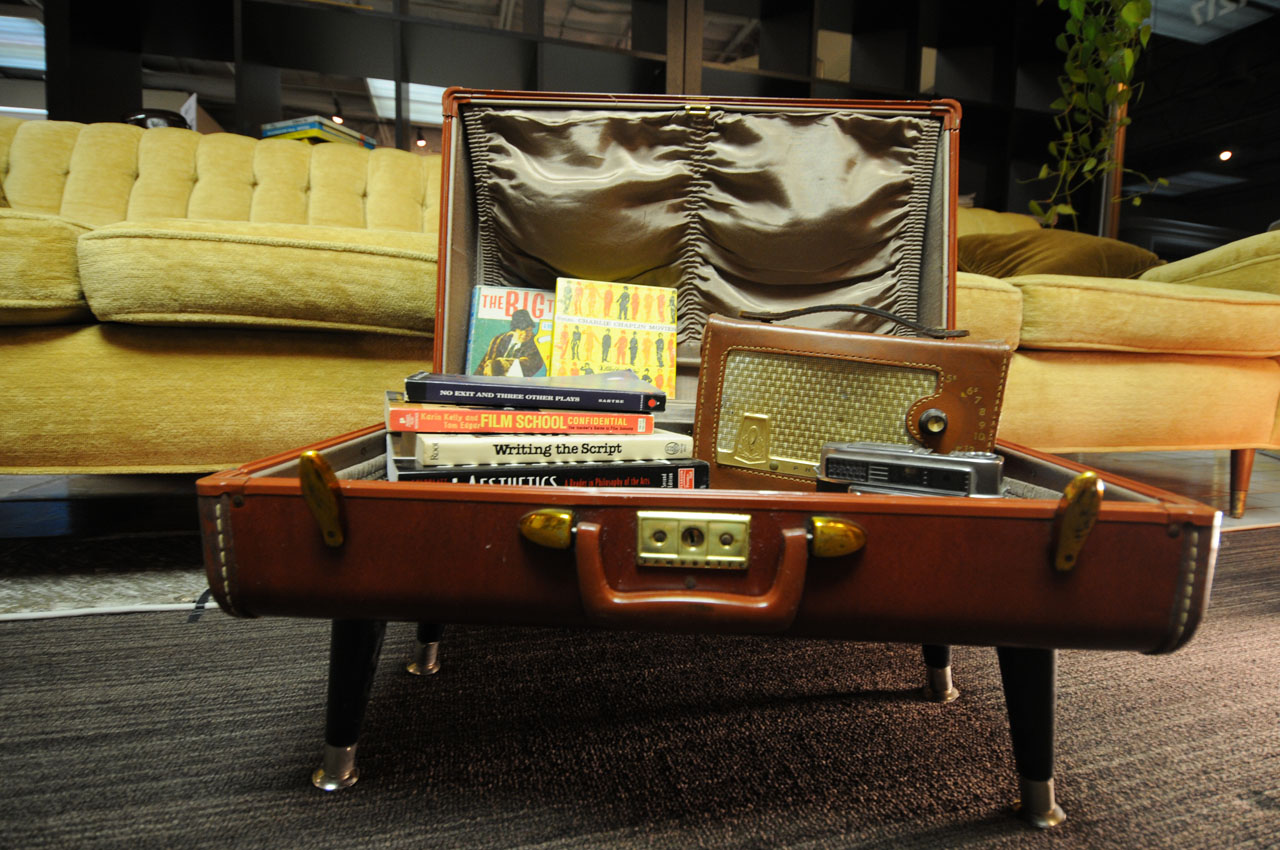 You can often find vintage suitcases like this for a few bucks. Keep your eyes open at yard sales, thrift shops, and auctions for these beauties and you can have a funky side table for next to nothing!
Tools, Materials, Process and Final Product: