Therma-Tru Introduces Low-E Internal Blinds for Entry Door Systems
Therma-Tru, the nation's leading manufacturer and most preferred brand of entry doors, has introduced a selection of Low-E Internal Blinds for doorlites and sidelites featuring cordless operation. Available in full and half lite styles, the ENERGY STAR® qualified Low-E Internal Blinds provide both energy efficiency and privacy to home entry ways.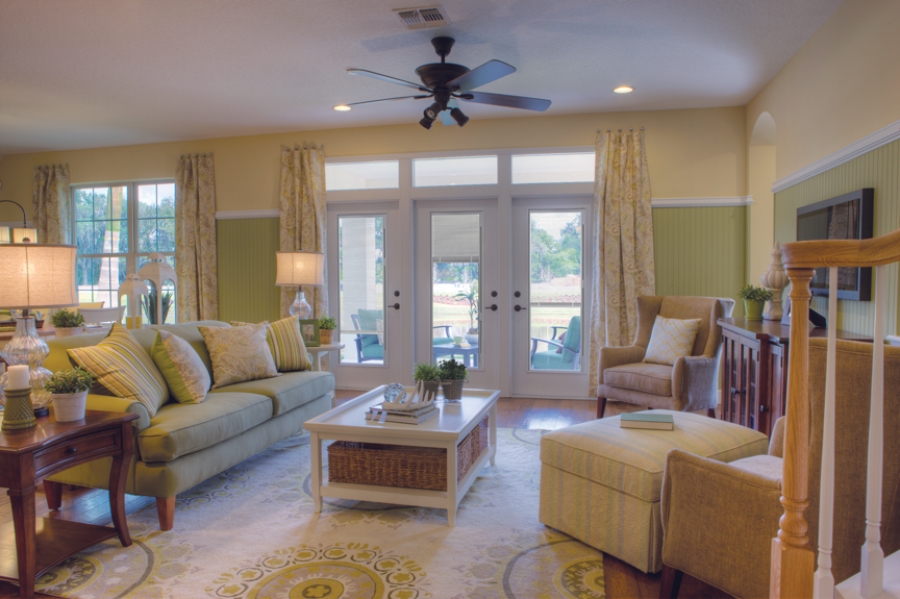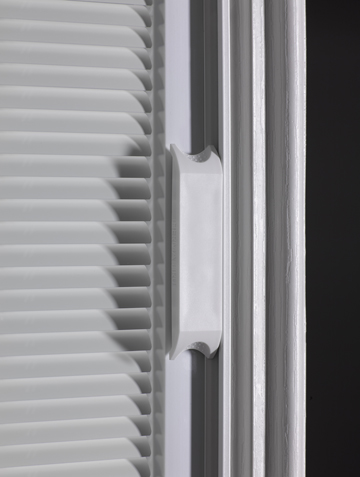 The new Low-E Internal Blinds feature a cordless design that is safe in the home for children and pets, a gear pulley operating system with a cog belt for a smooth range of fingertip motion, and a privacy bar that eliminates visibility into or out of the home along with reducing sun glare into the home. Ball bearings located on the gear pulley operation system help reduce wear on pulley strings along with string breakage.
"Having light and privacy control at their fingertips is a feature homeowners greatly appreciate in their doorlites and sidelites," says Donna Contat, senior manager product and marketing at Therma-Tru Corp. "The single-hand operation of this system allows people to efficiently open, close, raise, lower and tilt the blinds effortlessly. We've also included a cord-winding device in the design of the units that helps reduce the occurrence of uneven blinds and the risk of tangled blinds.
"The superior design of this new product and the dedication of our team to creating a premium quality internal blind system for doors and sidelites certainly makes this product stand out ahead of anything currently offered in the marketplace."
Therma-Tru® Low-E Internal Blinds are available in the Fiber-Classic® Mahogany Collection™, Fiber-Classic® Oak Collection™, Smooth-Star®, Profiles™, Traditions and Pulse™ product lines in 10 glass sizes. The energy-efficient Low-E glass used in the doorlites and sidelites helps protect interior carpets and furnishings from fading, along with helping to save on energy costs.
"These internal blinds are easy to clean and maintain because the blinds are completely enclosed between glass and never need dusting," says Contat. "Simple cleaning of the glass is all that's required to keep these units looking beautiful. And, because there are no dangling cords, these internal blinds are the perfect child- and pet-friendly option for a homeowner."
Internal Low-E blinds installed in a Therma-Tru fiberglass door are backed by a limited lifetime warranty to provide homeowners with peace-of-mind.

Therma-Tru is the nation's leading manufacturer and most preferred brand of entryway doors. Founded in 1962, Therma-Tru pioneered the fiberglass entry door industry, and today offers a complete portfolio of entry and patio door system solutions, including decorative glass doorlites, sidelites and transoms, and door components. The company also offers low-maintenance Fypon urethane and PVC products. Headquartered in Maumee, Ohio, Therma-Tru is part of Fortune Brands Home & Security. (NYSE: FBHS). For more information, visit www.thermatru.com, www.fypon.com or call (800) 537-8827.