Homes Face Wicked Weather Woes
Whether you believe in global warming or just think our weather patterns have been stretched to extremes in recent years, there's no doubt that homeowners nationwide need to prepare their homes for tougher weather conditions.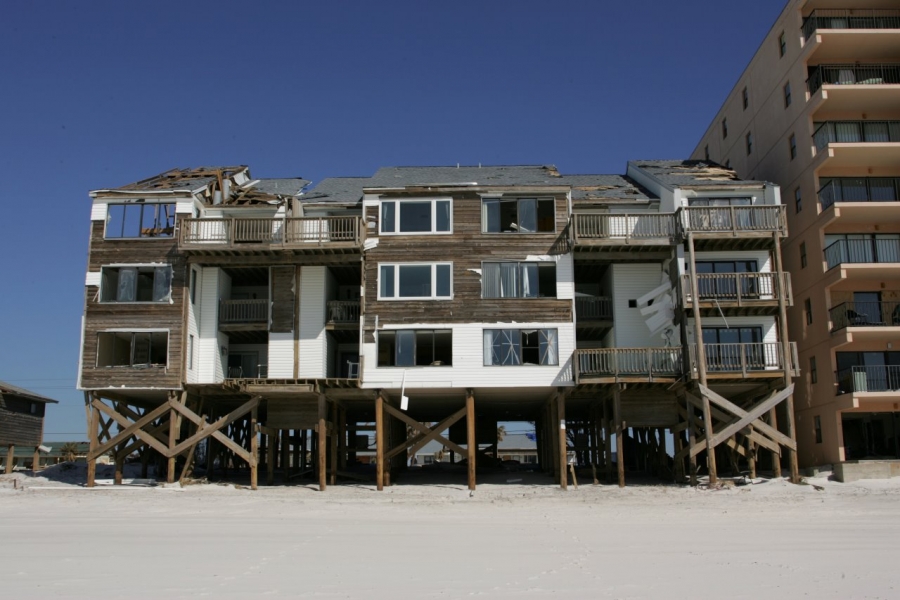 Mother Nature's fury was felt extensively by homeowners during Hurricane Sandy in 2012, just as the mega-blizzard of early 2013 had severe effects on the East Coast. Smart homeowners across the nation are taking the weather into consideration when purchasing replacement windows, roofs and trim products that are subjected to extreme weather conditions year after year.
"Realistically, the products on the exterior of a home need to stand up to a wide variety of weather conditions including high winds, hail, driving rain, ice and snow accumulation," says Mark Clement, co-host of MyFixitUpLife home improvement radio show. "Starting at the top of the house, it's important to purchase a roof that is made to withstand these incredible weather scenarios plus remain looking good on non-extreme weather days."
Clement recommends a roofing product he's installed on several homes in recent years. Polymer slate and shake roofing tiles from DaVinci Roofscapes are tested to withstand hurricane-force winds, resist hail, fire and impact. Backed by a 50-year limited warranty, the manmade tiles replicate real slate and shake while featuring exceptional benefits to withstand almost any weather scenario.
Moving down from the roof, Clement identifies the windows as another key area of the home that must be durable enough to withstand severe weather conditions. "For my money, Simonton StormBreaker Plus windows, with their impact-resistant laminated glass package, are the way to go when investing in new windows. These windows are made especially for coastal areas, but Simonton also offers a similar SafePoint glass package so that homeowners across the nation can be safe and secure in their homes.
"These windows are tested to resist flying debris during a storm, which is critical to keeping the 'envelope' of the house intact. If the windows, door, garage door or roof are punctured, then air pressure can build up inside the home and ultimately destroy the home. Helping to protect the home with impact-resistant glass in energy efficient vinyl windows is one of the smartest investments imaginable."
For coastal area homeowners, the concern is not just the occasional noreaster' or hurricane. They live with salt air and sea spray that can do daily damage to their home's exterior.
"Salt air can wreak havoc on a home's exterior very quickly," says Clement. "For that reason, detailing your home with long-lasting, weather-resistant materials like vinyl windows and polymer roofing tiles can increase the longevity of your products and add value to the home.
"For the louvers, shutters and other millwork, I like urethane and PVC pieces from Fypon. These products are easy to maintain and resist humidity, salt air, moisture and insects. The selection is also impressive --- door and window trim, louvers, trellis systems, column wraps, shutters and balustrade systems. With these products, you can have your home's exterior stand up to tough weather."
For more insights into products that help protect the home from severe weather, visit www.myfixituplife.com.

Simonton Windows produces ENERGY STAR® qualified replacement and new construction windows and doors, including a line of impact-resistant products. Simonton has been ranked "Highest in Customer Satisfaction with Windows and Doors, Three Years in a Row" by J.D. Power and Associates. Simonton was also ranked #1 in quality in the 2009, 2007, 2002 and 1998 Brand Use Studies sponsored by Builder magazine and has won three Best In Class Awards administered by LBM Journal Research Institute. Founded in 1946, Simonton's hallmark has been to deliver the industry's shortest, most dependable lead-times. Part of Fortune Brands Home & Security (NYSE: FBHS), Simonton delivers award-recognized products nationwide to key markets throughout the 48 continental United States. Simonton is a Founding Sponsor of The Weather Museum, a Lifetime Founding Sponsor of the Lead Safe America Foundation, and a supporter of Homes for Our Troops. For information, call (800) SIMONTON (1-800-746-6686) or visit www.simonton.com
Website: www.simonton.com/