LEED 2012 Update Focuses on Integrated Process
In November 2010, the U.S. Green Building Council's (USGBC's) LEED 2012 update opened for public comment. Through January 14, 2011, the USGBC will collect these comments, then review them, revise the LEED 2012 updates, and initiate a second round of public comments from July 1, 2011 through August 15, 2011. Balloting by USGBC members for LEED 2012 is scheduled for August 2012, with LEED 2012 set for release on November 7, 2012.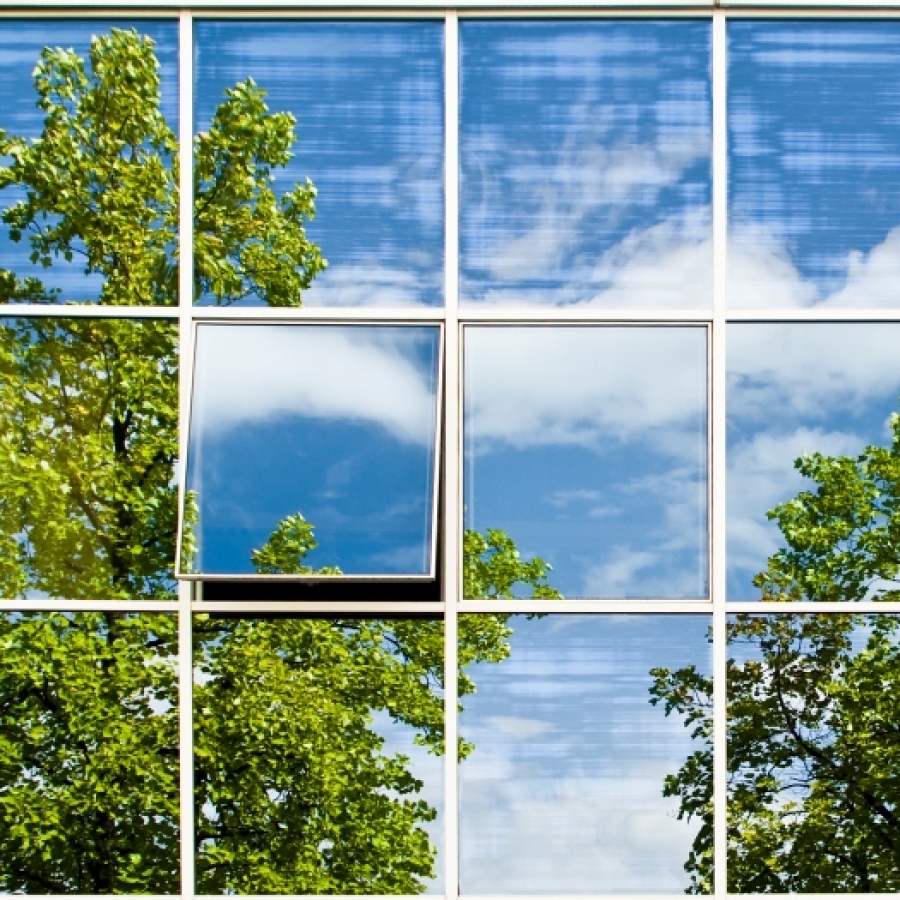 The LEED 2012 draft has 49 credits and 15 prerequisites (six more prerequisites than LEED 2009). The credits are organized into 10 categories, compared to seven under LEED 2009. Additions include an Integrated Process category; a Location and Transportation category; and a Performance category that covers commissioning, measurement, and reporting. The update also addresses homes and LEED for Neighborhood Development, as well as all of the commercial rating systems.
The driving force behind the 2012 update of LEED is continuous improvement, according to the USGBC, and the next step is to improve the alignment, bookshelf, and credit-weighting work done by LEED 2009. Additionally, the draft of LEED 2012, for which public comment is invited, emphasizes integrated process and building performance.
The integrated process category is intended to develop an early understanding of the relationships between technical systems, natural systems and occupants within a building project, its site, its context, and its intended use. All key project team members should be engaged for the purpose of making environmentally sound and cost-effective integrated decisions throughout the design and construction process.
The new location and transportation category collects location-related credits from LEED new construction (NC) and others from LEED for neighborhood development. A new option awards additional credit for projects involving brownfields or zones designated by federal agencies for redevelopment.
Another major change is a new performance credit category in which a newly constructed building can gain credit by installing an advanced energy-metering system and committing to share energy usage data with the USGBC for at least five years from the date of occupancy. These data would be reported anonymously through LEED's Building Performance Partnership. The Optimize Energy Performance credit would require project teams to use energy modeling to influence design rather than just using these models to confirm compliance. Teams would have to establish an energy performance target no later than the schematic design phase.
Under the materials and resources category, a new prerequisite would require projects to develop and implement a construction waste management plan. A new Whole Building Reuse credit would be given to projects that maintain at least 75% of the total building and reuse a historic building in a historically appropriate way or that reuse a blighted or abandoned building. Another new prerequisite requires metering of all water conveyed to the project. All meters and submitters must also be able to report data remotely.
The certification thresholds currently proposed will remain the same as in the LEED 2009 version (Certified, 40-49; Silver, 50-59; Gold, 60-79; Platinum, 80+). Achievement of these certification thresholds depends on the weighting, or point allocation, process. For the next update to LEED, the USGBC has developed a number of impact categories more closely aligned to its mission, which will inform point allocation across the rating system. This process will take place between the first and second public comment periods. LEED is anticipated to maintain the 100-point system, and a minimum of one point per credit will be available.
The draft of the rating system proposes that the principal LEED AP must have relevant specialty accreditation and that a minimum of two other team members must have at least Green Associate credentials. With the launch of the most recent version of LEED in April 2009, the Green Building Certification Institute (GBCI) put in place a number of changes to and enhancements of the LEED professional credentialing program, including the introduction of the LEED Green Associate and the realignment of specialties within the LEED AP program to better reflect market practices.
Specialty accreditation for a LEED AP signifies an advanced depth of knowledge in green building practices and reflects an ability to specialize in a particular LEED Rating System (LEED for Existing Buildings, Operations and Maintenance; LEED for Homes; LEED for New Construction; LEED for Commercial Interiors; or LEED for Neighborhood Development). This accreditation, along with all others, was reviewed and revised based on achievement by project teams. Well over 90% of project teams achieve the current LEED AP credits, and so, according to USGBC, it is important to continue to push the market toward higher levels of performance.
Besides the usual public comment pages, the USGBC will also take feedback from projects testing pilot credits and use input from the moderated forum dedicated to discussing the evolution of LEED and comments from various webinars. The USGBC has over 150 project teams engaged in the Pilot Credit Library, many of them trying credits that are proposed for the update to LEED. To date, the USGBC has received limited feedback (the engagement process began only a short time ago), but at several planned points the USGBC will receive feedback from the project teams. The USGBC plans to use this feedback the same way as it does public comment feedback -- to improve and evolve credit requirements and submittals.

Laurel M. Sheppard is an award-winning writer and editor who has authored several hundred articles related to ceramic materials technology and other engineering fields. She has a B.S. in ceramic engineering from Ohio State University and previously held editorial positions with Ceramic Industry, the American Ceramic Society Bulletin, Advanced Materials and Processes, and Materials Engineering. Her writing and editorial achievements have been recognized by the Society for Technical Communication, American Society of Business Press Editors, and Communications Concepts, Inc. She has also authored over a dozen market reports on various materials technologies and has written articles for IEEE's Computer Graphics and Applications, Software Strategies, Native Peoples, SWE Magazine, and other publications.
Latest from Laurel Sheppard