Small Hospitals, Big Ideas: Health Care for the Future
Finalists in Kaiser Permanente's "Small Hospital, Big Idea" Competition Share Their Visions
What will be the next big thing in hospital design? Kaiser Permanente, a leading not-for-profit health plan and care provider, aims to find out. Although accustomed to building large medical campuses, a changing health care delivery model has induced the company to explore ways of making care more accessible while improving cost effectiveness.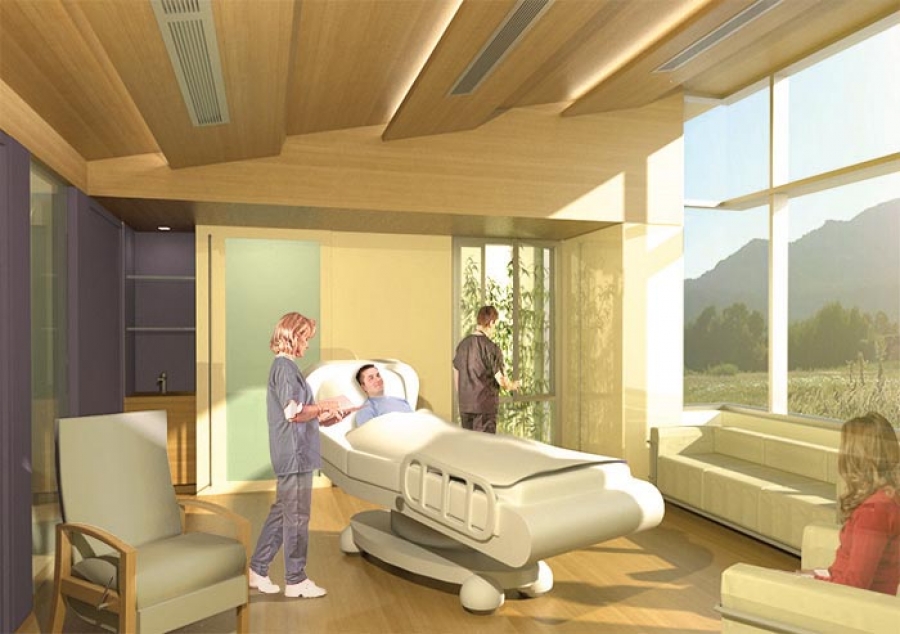 In February 2011, Kaiser Permanente launched its Small Hospital, Big Idea competition. The intent was to get input from the design community that would help to reinvent medical care. According to the competition website, "The winning small hospital design will provide a patient-centered healing environment that has near-zero impact on the environment while providing access to the latest technology to improve quality and reduce costs."
The Competition:
Over 100 design proposals, from teams representing 32 countries, were submitted, and on May 13th, 2011, a first round of nine finalists was announced:
From this shortlist, Kaiser Permanente selected three finalists, announced on May 31st, 2011: Aditazz; Gresham, Smith and Partners; and Mazzetti Nash Lipsey Burch.
Below are concepts and drawings from six of the shortlisted teams. (More details on the proposals turned in by the three finalists will be released after the competition has concluded.) For the full text of submissions by the six shortlisted teams featured here, see the Kaiser Permanente competition website.
Lee, Burkhart, Liu: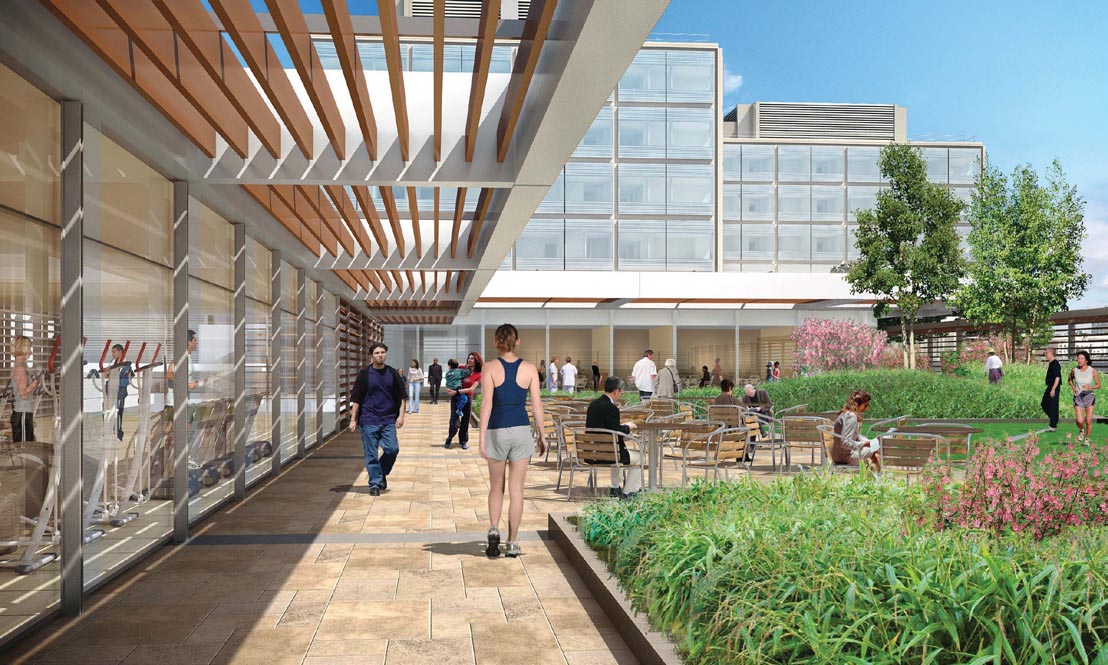 TBL Architects: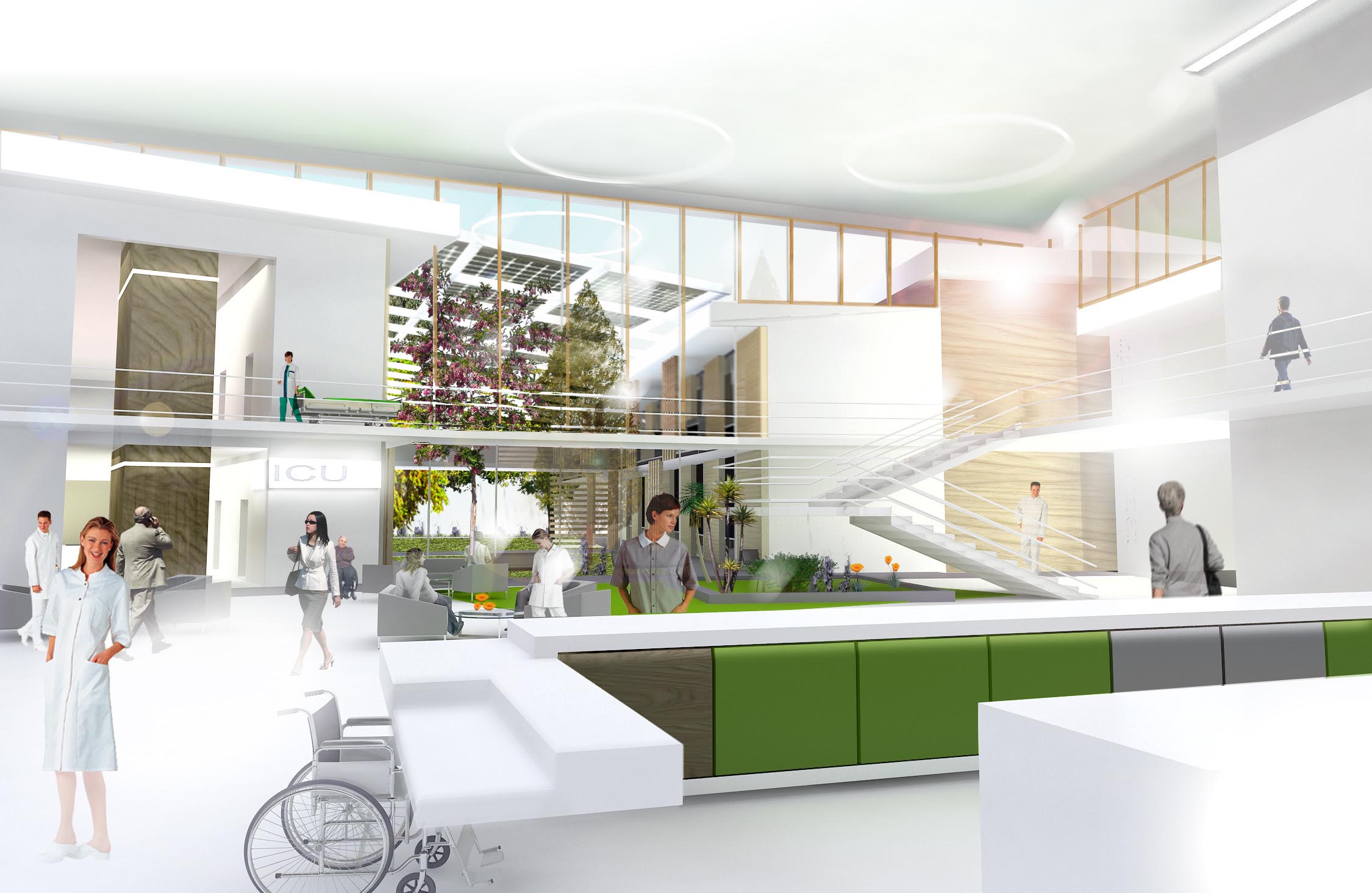 Solar, natural ventilation, and the use of daylight, along with mechanical strategies such as solar thermal water systems, heat recovery with 100% outside air, displacement ventilation and radiant tempering of spaces, figured strongly in the TBL concept.
HGA: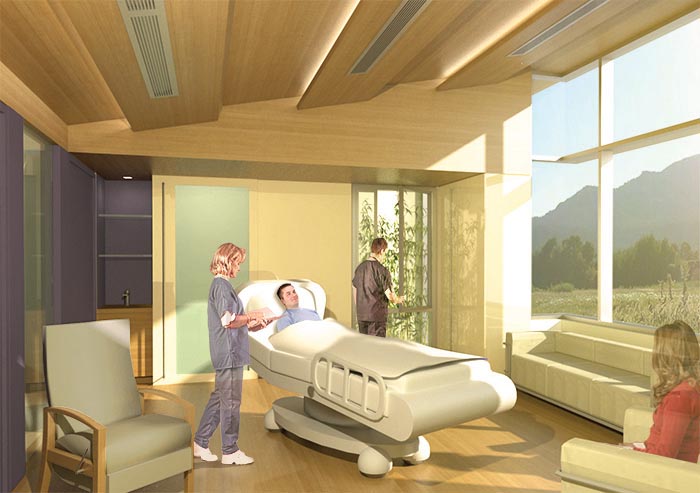 Ellerbe Becket: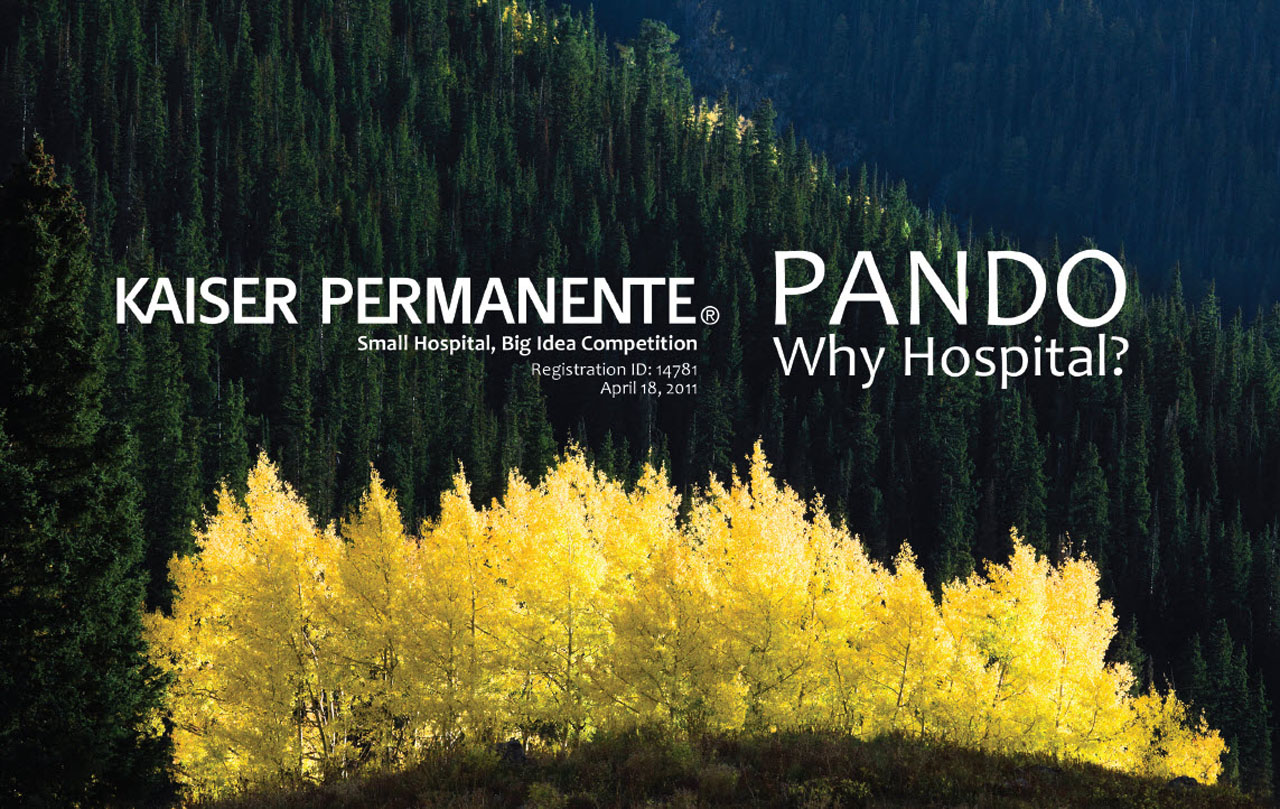 "Like Pando (a clonal colony of Quaking Aspen all determined to be part of a single living organism with one massive underground root system) the system is in balance with its surroundings, promoting health and wellness and taking care of sickness while being fiscally and physically sustainable."
The pen and ink diagram above represents the hospital as community hub with surrounding gardens, recreation fields, even a tree farm.
Perkins+Will: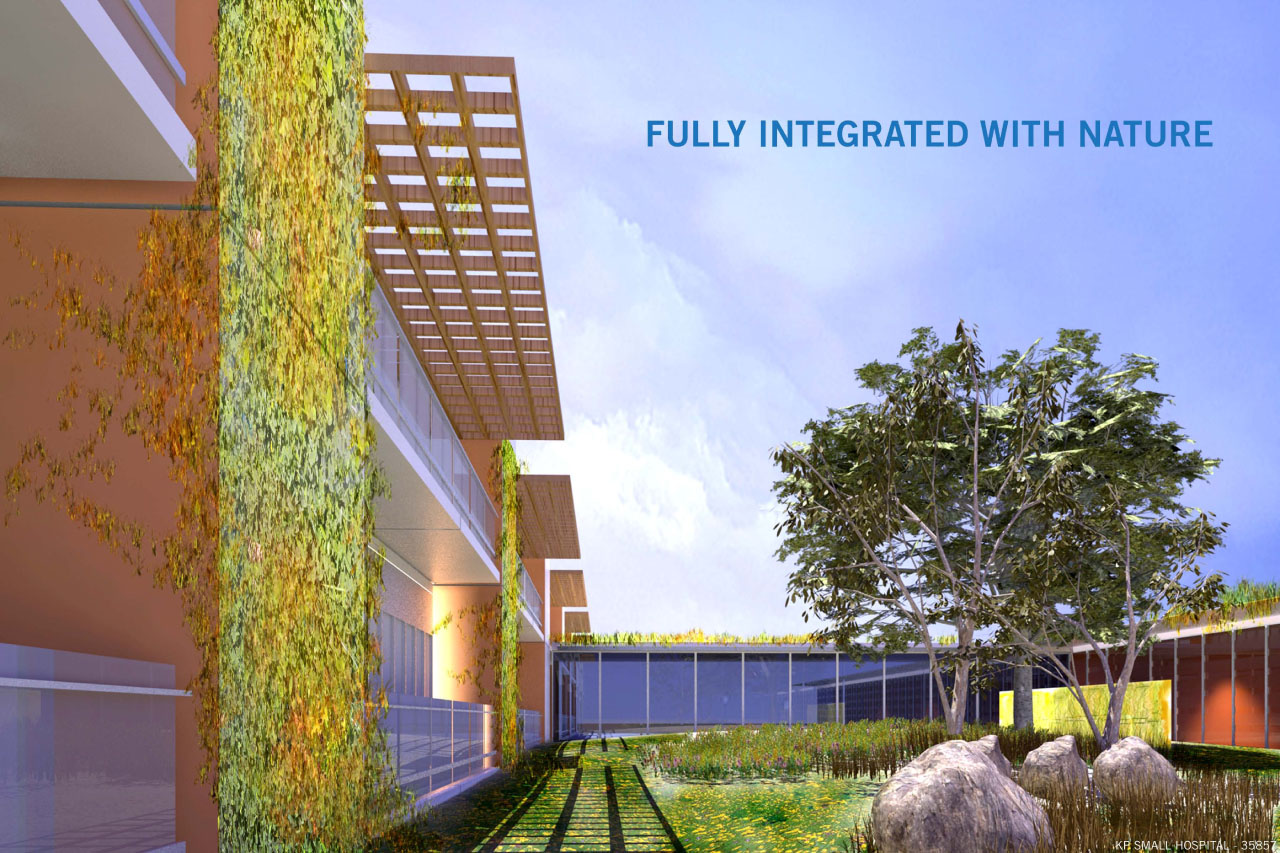 The concept by Perkins+Will establishes a modular layout that allows for operational efficiency as well as integration with nature.
SmithGroup: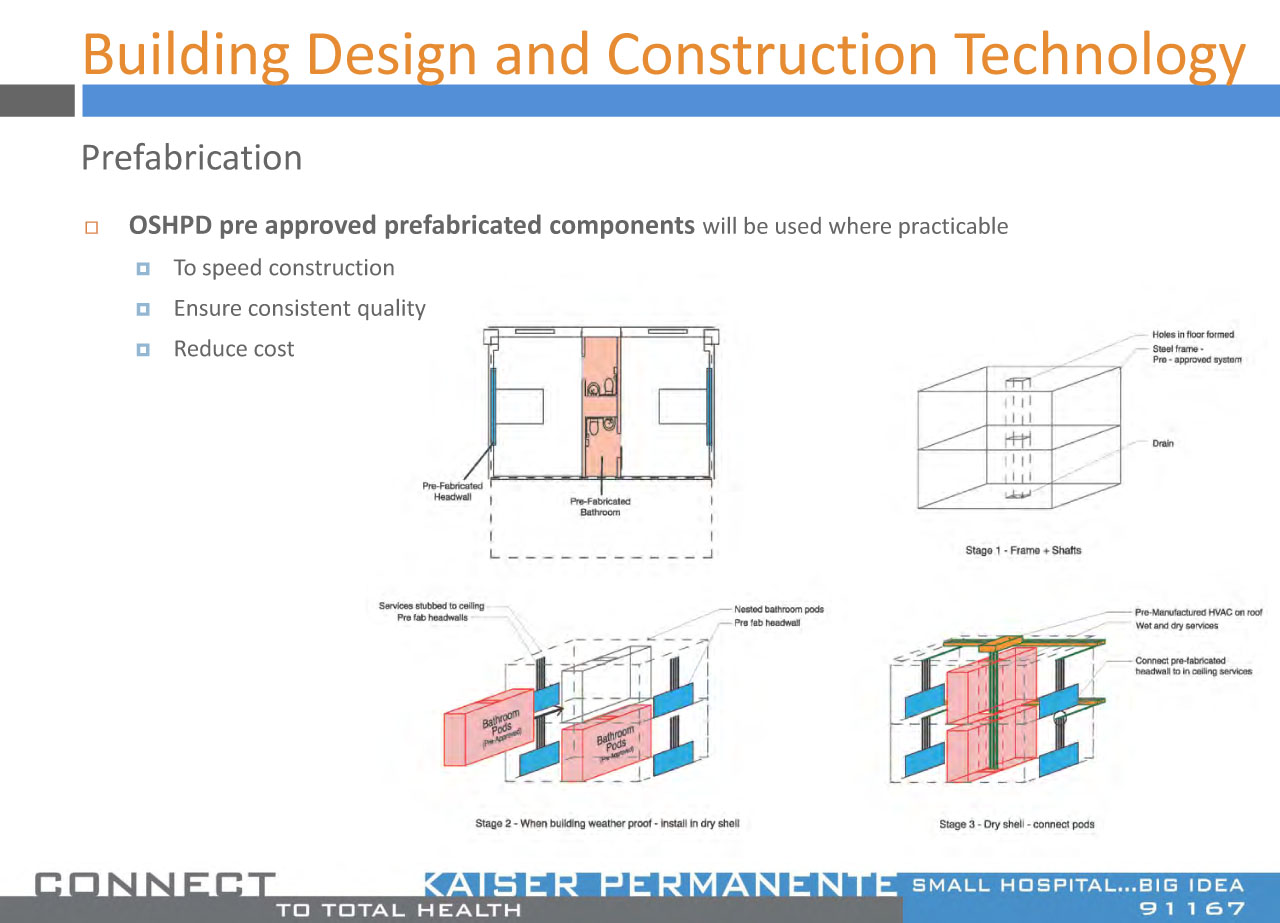 SmithGroup's proposal relies upon prefabricated components which can be "plugged in" to speed construction, improve quality, and reduce costs.

Kristin graduated from The Ohio State University in 1988 with a B.S. in architecture and a minor in English literature. Afterward, she moved to Seattle, Washington, and began to work as a freelance design journalist, having regular assignments with Seattle's Daily Journal of Commerce.
After returning to Ohio in 1995, her freelance activities expanded to include writing for trade publications and websites, as well as other forms of electronic media. In 2011, Kristin became the managing editor for Buildipedia.com.
Kristin has been a features writer for Buildipedia.com since January 2010. Some of her articles include:
Latest from Kristin Dispenza