Therma-Tru Introduces Stainable Astragals
Therma-Tru Corp., the nation's leading manufacturer and most preferred brand of entry doors, now offers a stainable astragal that combines beauty and performance for use in any Therma-Tru® grained double-door application.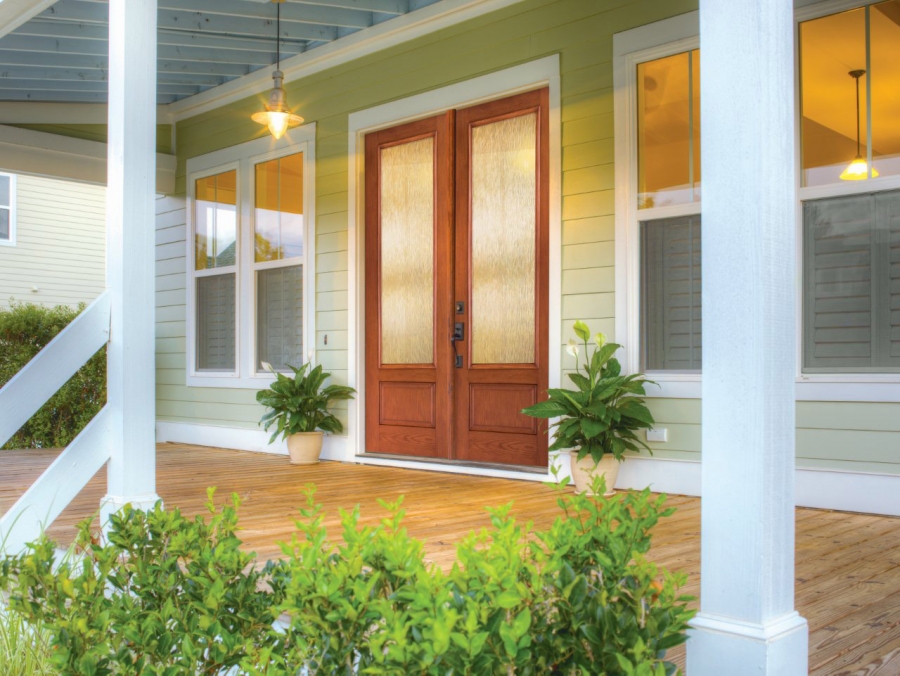 Available in three wood-grained textures --- Oak, Mahogany and Fir --- to complement all Therma-Tru grained fiberglass door systems as well as home interiors, the stainable astragal is designed to deliver durability.
"High-strength aluminum construction helps provide stability, holding power and lasting performance," says Derek Fielding, senior product manager for Therma-Tru Corp. "The wood-grained textured vinyl wrap resists water damage, bubbling, cracking, chipping and peeling. It also works perfectly with our Same-Day® stain for faster drying time than traditional stains and the authentic look of real wood, complete with a five-year limited warranty."*
The stainable astragal is designed for easy installation and finishing with features such as pre-machining for easy attachment to the passive door and removable boot, trim and weatherstripping that allow for convenient trimming and finishing without masking.
"Like all Therma-Tru components, the new stainable astragal is designed to complete our door systems," says Fielding. "It delivers a universal fit in double-door applications to help seal against air and water leaks. The locking steel slide bolt, steel bolt spring, weatherstrip and boot work together to provide a tight seal at the sill, head jamb and lock side of the entryway."
Available in 7/8" width by 6'6", 6'8", 7'0" and 8'0" heights, the stainable astragal can be ordered to fit multiple configurations, including undersized options. It features third-party certified structural performance up to DP-40 when installed in a Therma-Tru door system** and can be used in a Therma-Tru Tru-Defense® door system for outstanding weather protection backed by a warranty rider. The astragal is also included in the full-system limited lifetime warranty for all Therma-Tru fiberglass door systems.
*Other stain brands can be used; however, Therma-Tru warranty coverage is limited to Same-Day stain.
**Must be installed in compliance with a Therma-Tru product approval available at www.thermatru.com.
See www.thermatru.com for complete details on the Tru-Defense® Door Systems.

Therma-Tru is the nation's leading manufacturer and most preferred brand of entryway doors. Founded in 1962, Therma-Tru pioneered the fiberglass entry door industry, and today offers a complete portfolio of entry and patio door system solutions, including decorative glass doorlites, sidelites and transoms, and door components. The company also offers low-maintenance Fypon urethane and PVC products. Headquartered in Maumee, Ohio, Therma-Tru is part of Fortune Brands Home & Security. (NYSE: FBHS). For more information, visit www.thermatru.com, www.fypon.com or call (800) 537-8827.