Reflections at Keppel Bay by Studio Daniel Libeskind
Daniel Libeskind softened his signature approach when designing a symphony of curving residential towers along Singapore's waterfront.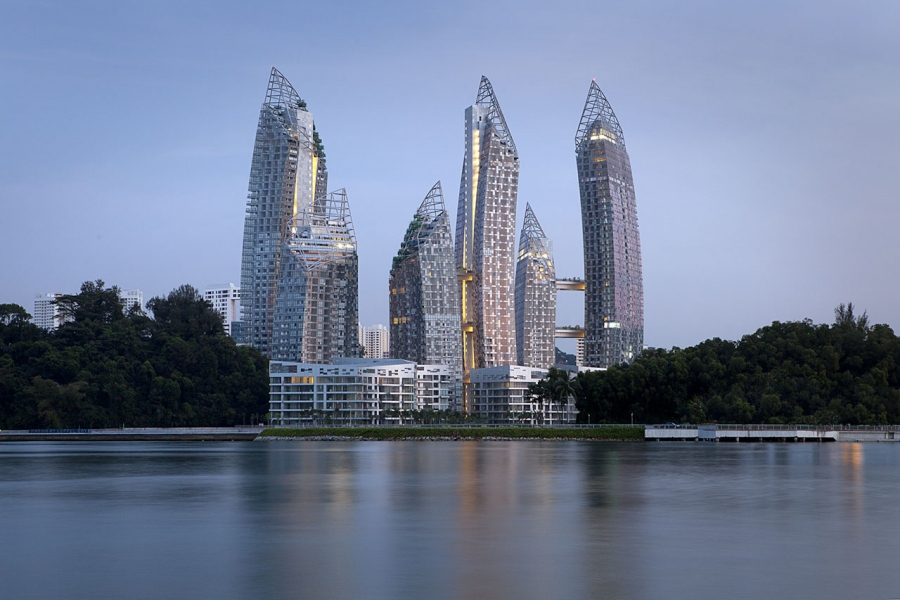 Daniel Libeskind is known for his dramatic and often angular designs for cultural institutions such as the Jewish Museum in Berlin. Like many architects, he sees the next frontier to conquer as the design of high-rise luxury residential towers in Asia. His firm, Studio Daniel Libeskind, was tapped to design Reflections at Keppel Bay, a two million square foot residential development at the entrance to Singapore's harbor.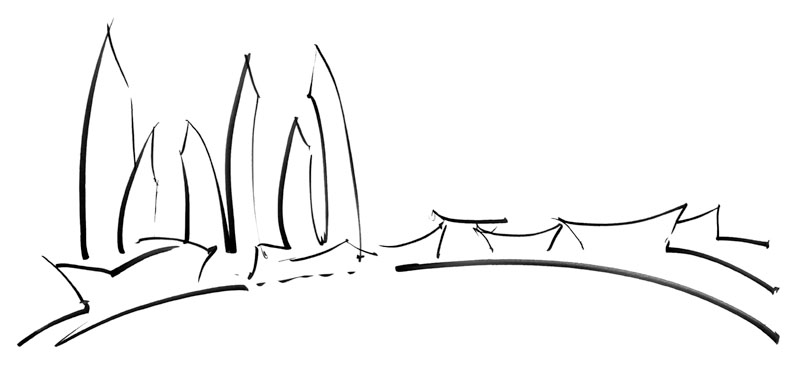 The site serves as a gateway to the island nation and is steeped in the maritime heritage of the area, which was formerly occupied by shipyards. The Singaporean government had envisioned this southern shore of the city as a tourist destination and relocated the shipyards to make way for luxury waterfront developments. Reflections at Keppel Bay, completed in late 2011, is comprised of six high-rise towers ranging between 24 and 41 stories, as well as 11 low-rise villa apartment blocks that rise six to eight stories, offering a total of over 1,000 units.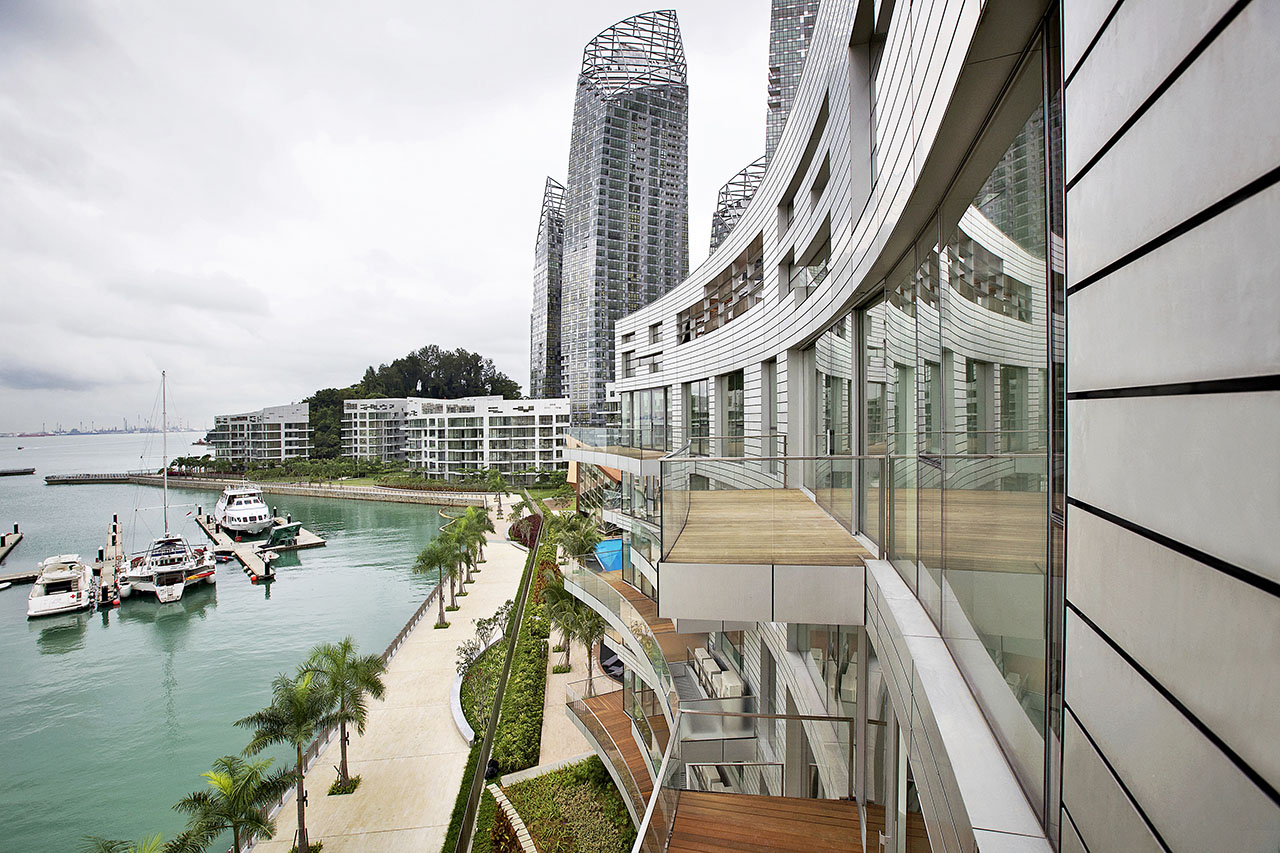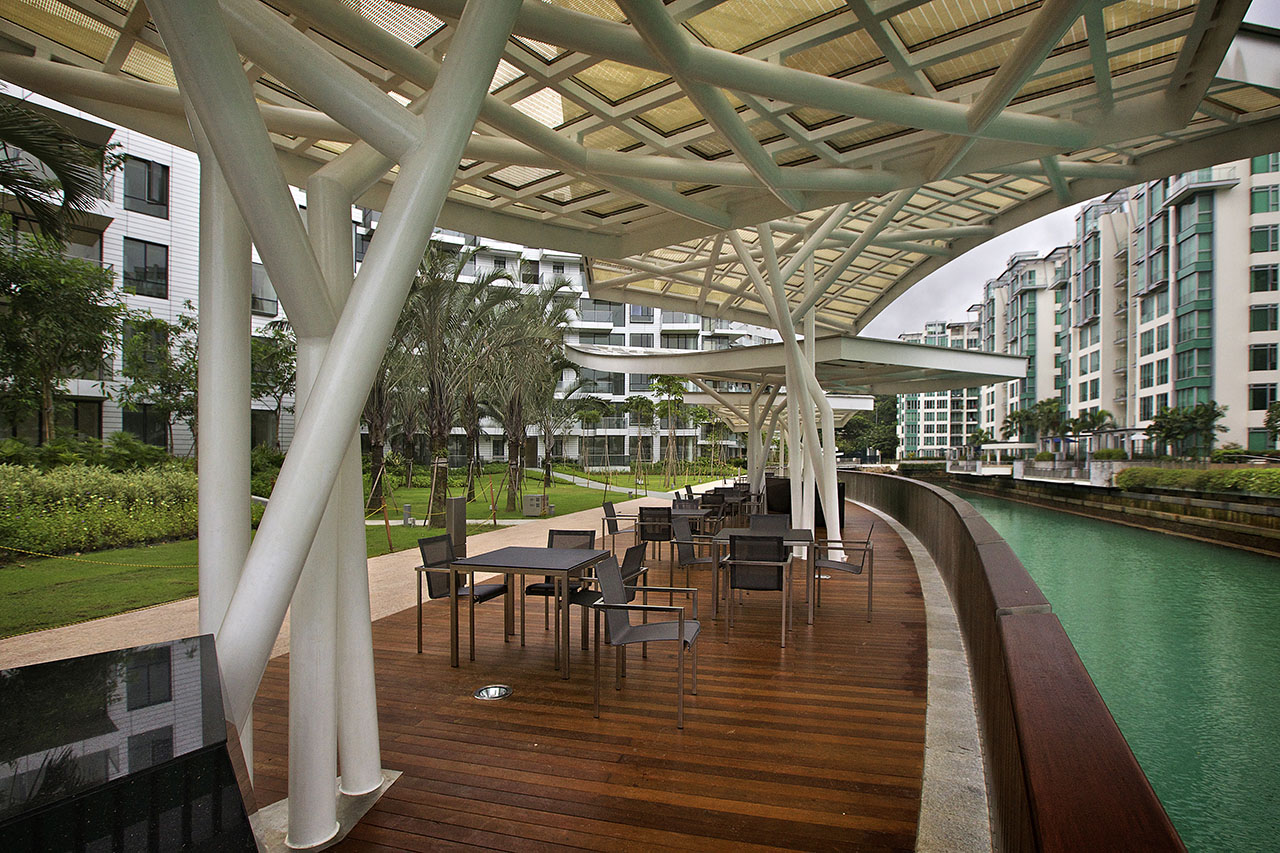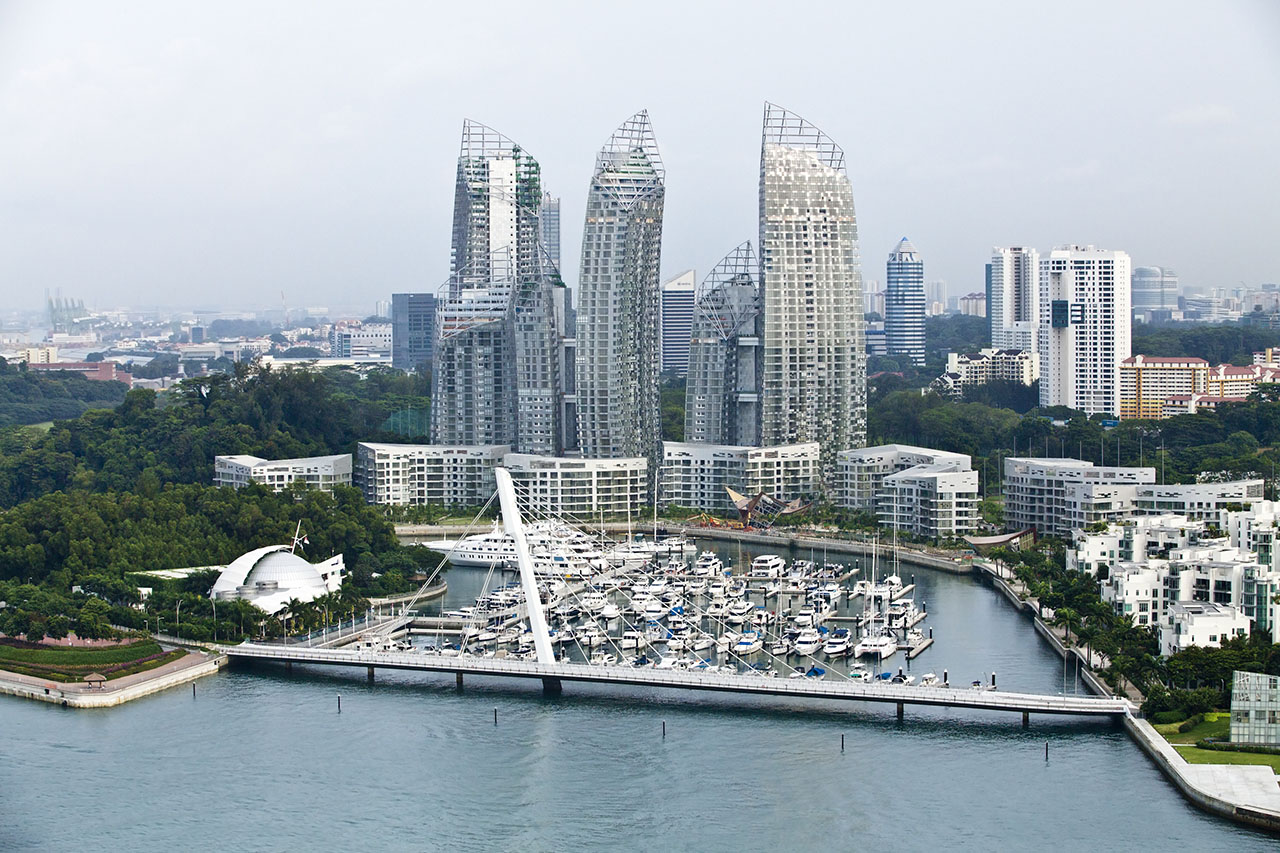 Although Libeskind faced the challenge of packing in as many units as possible to offset the high cost of real estate, he aimed to infuse this residential development with the liveliness and richness of a cultural center. He designed towers that undulate, clad in insulated glass curtain walls with anodized aluminum frames. Their curves capture views of the waterfront, an adjacent golf course, and the nearby island resort of Sentosa, as well as the rolling hills of Mount Faber in the distance. The towers are crowned with a latticework of steel that conceals open-air gardens, and nine asymmetric sky bridges connect the towers while providing additional outdoor space for residents.
Video courtesy of AOL 5min | Travel Channel
The towers' shifting forms ensure uniqueness at very level, and no two units are exactly alike. Libeskind drew inspiration from nature; the towers literally reflect the surrounding sea and call to mind bamboo stalks swaying in the wind. However, preventing the complex double-curved forms from literally swaying involved some stealth structural maneuvering. Because each floor overlaps, the towers' centers of gravity tend to shift. To resist these forces, each tower required a strong lift-core wall to serve as a solid spine. The engineers created unique structural plans for each floor, requiring much greater effort on their part than a conventional condominium project would require.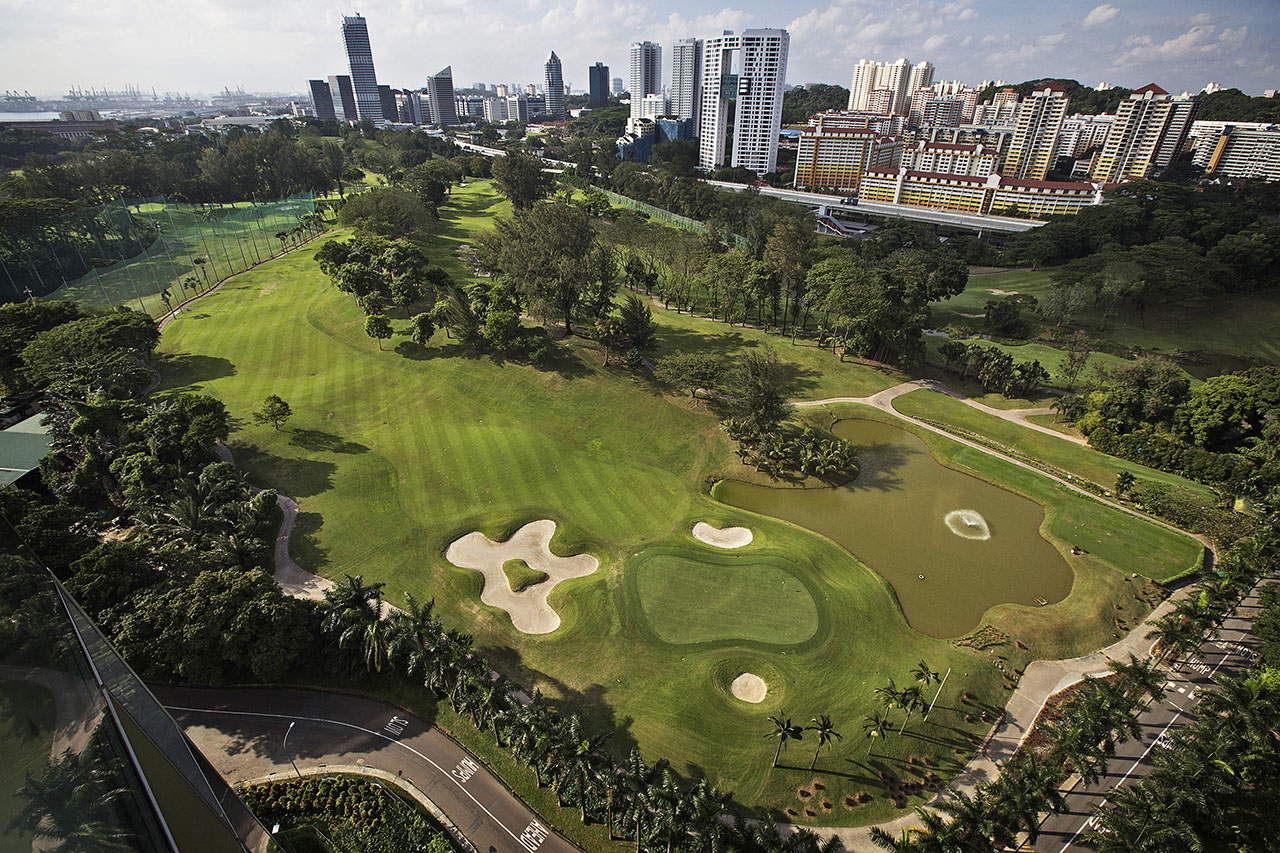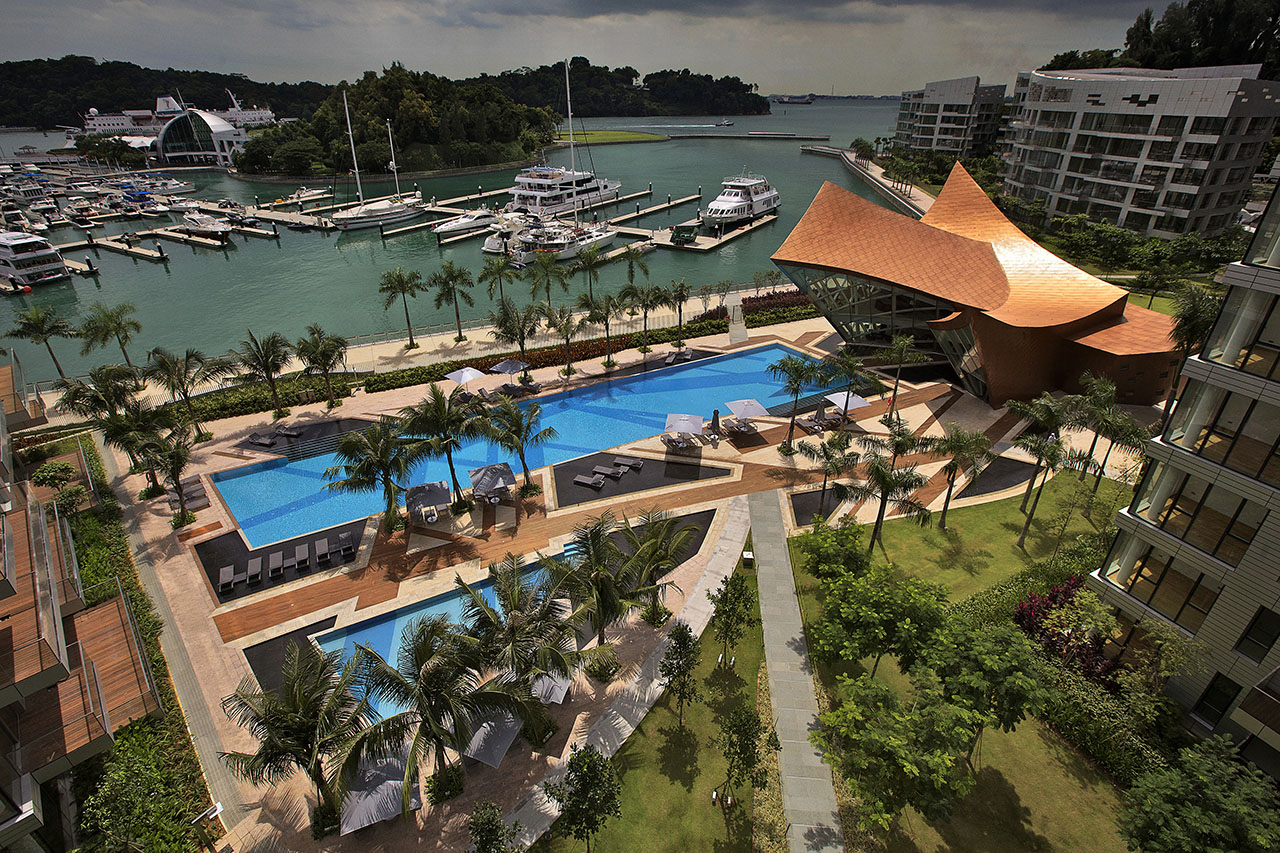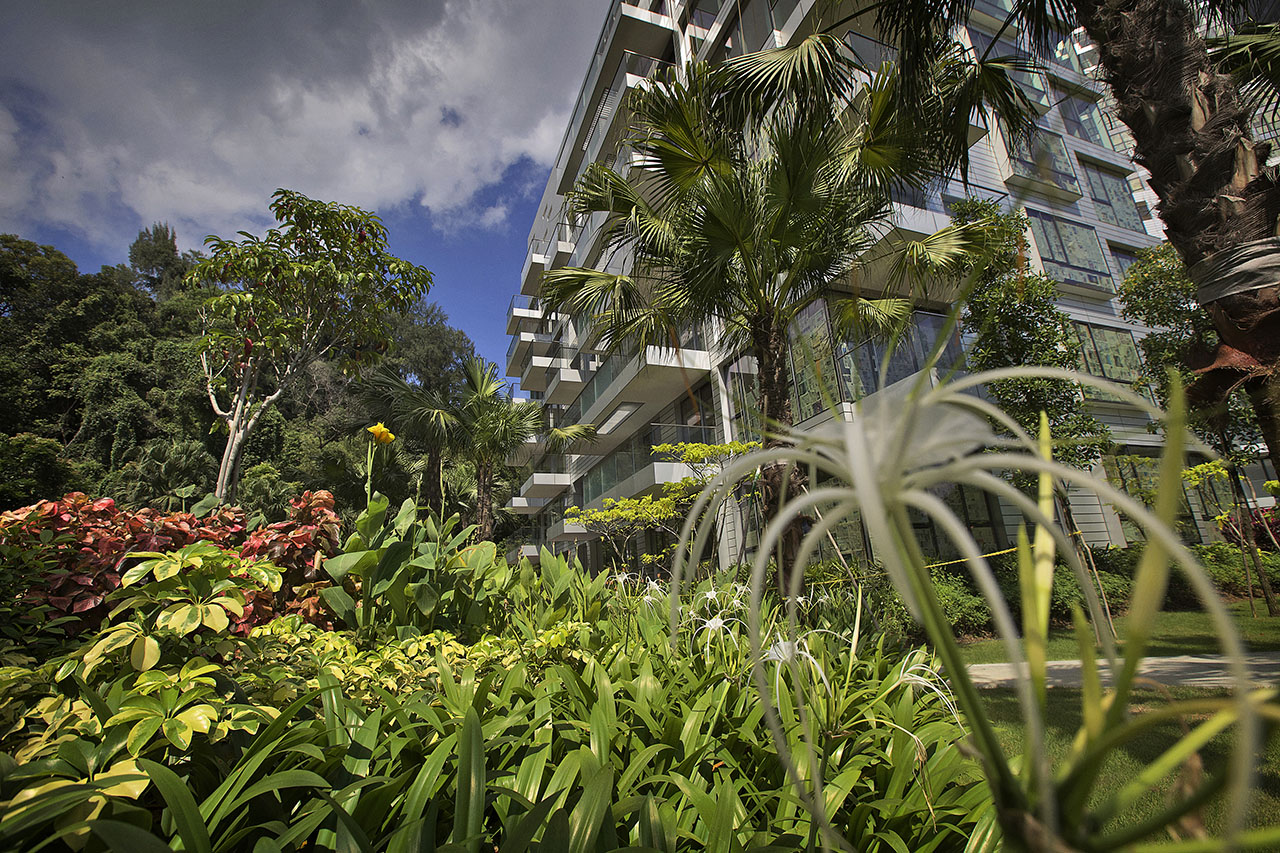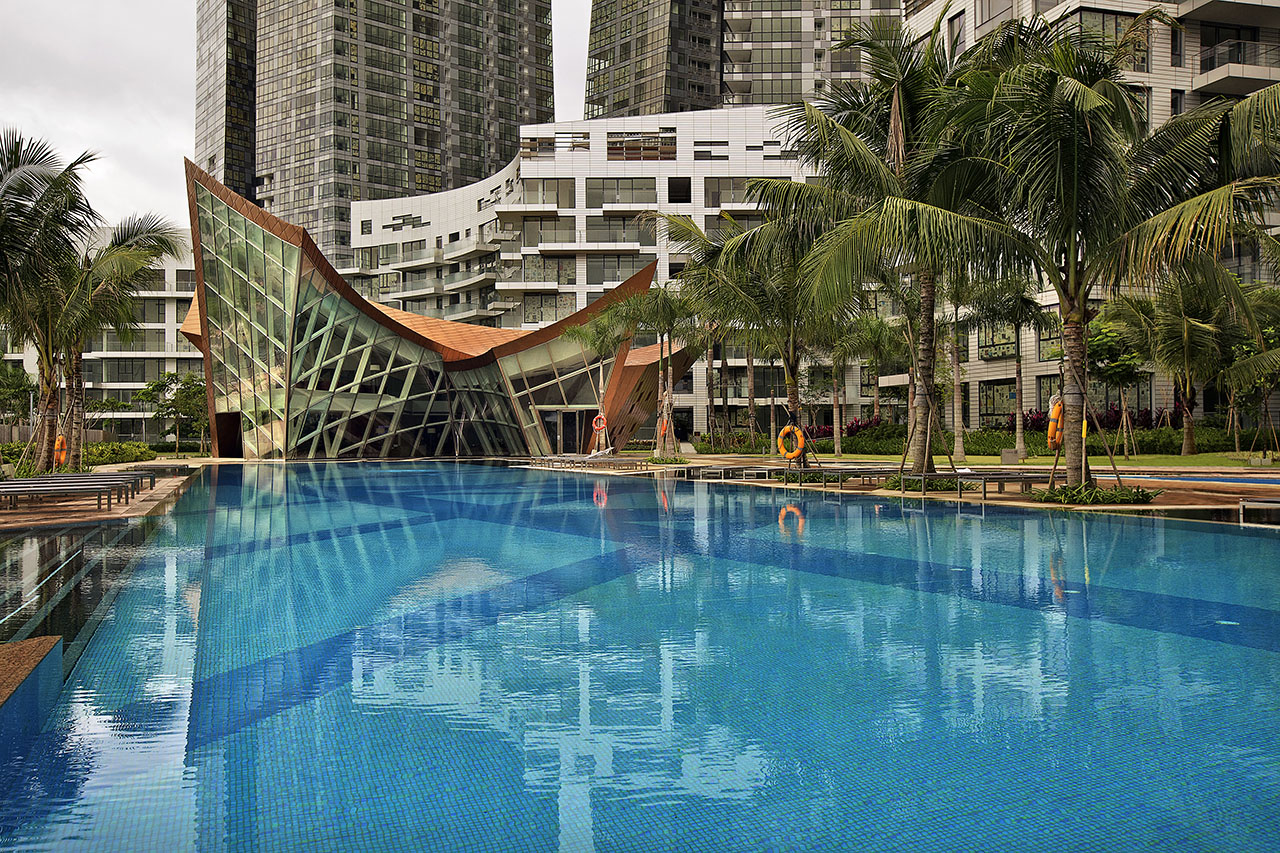 Libeskind collaborated closely with local architects to infuse the interior of the project with Asian sensibilities and incorporate features relevant to Singaporeans. The spaces are efficiently planned and feature high-quality finishes. The remainder of the site was designed to complement the towers and create a coherent composition. Like the towers, the facades of the villas also curve, and they are clad in aluminum. The design of the clubhouse/gym injects variety into the site plan; its sculptural form is that of three cylinders converging as one. Residents also enjoy amenities such as lush landscaping, a swimming pool, and access to the marina and waterfront promenade.
The project has been so successful that nearly all the units are occupied. Libeskind has several other similar projects in Asia on the boards, including a mixed-use development in Busan, South Korea, and a master plan for Archipelago 21 in Seoul.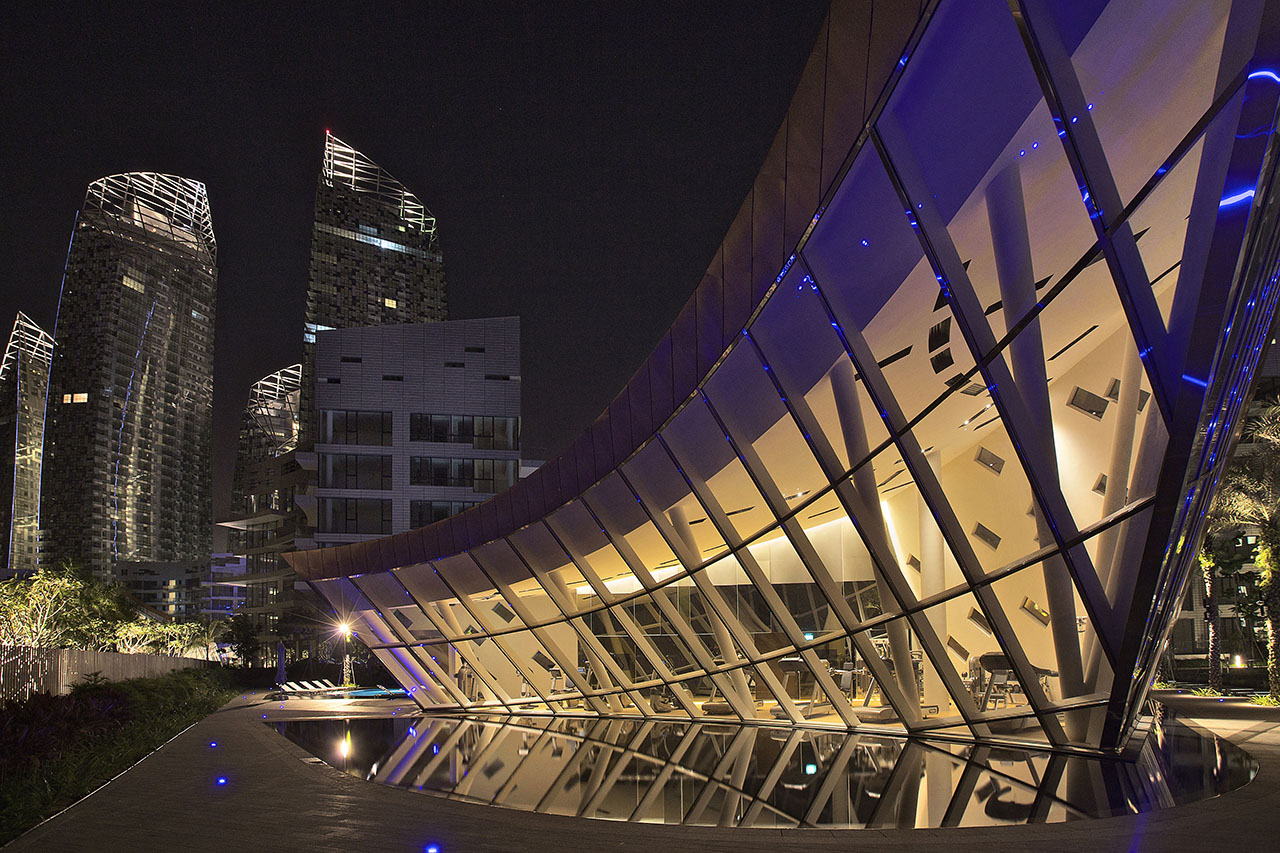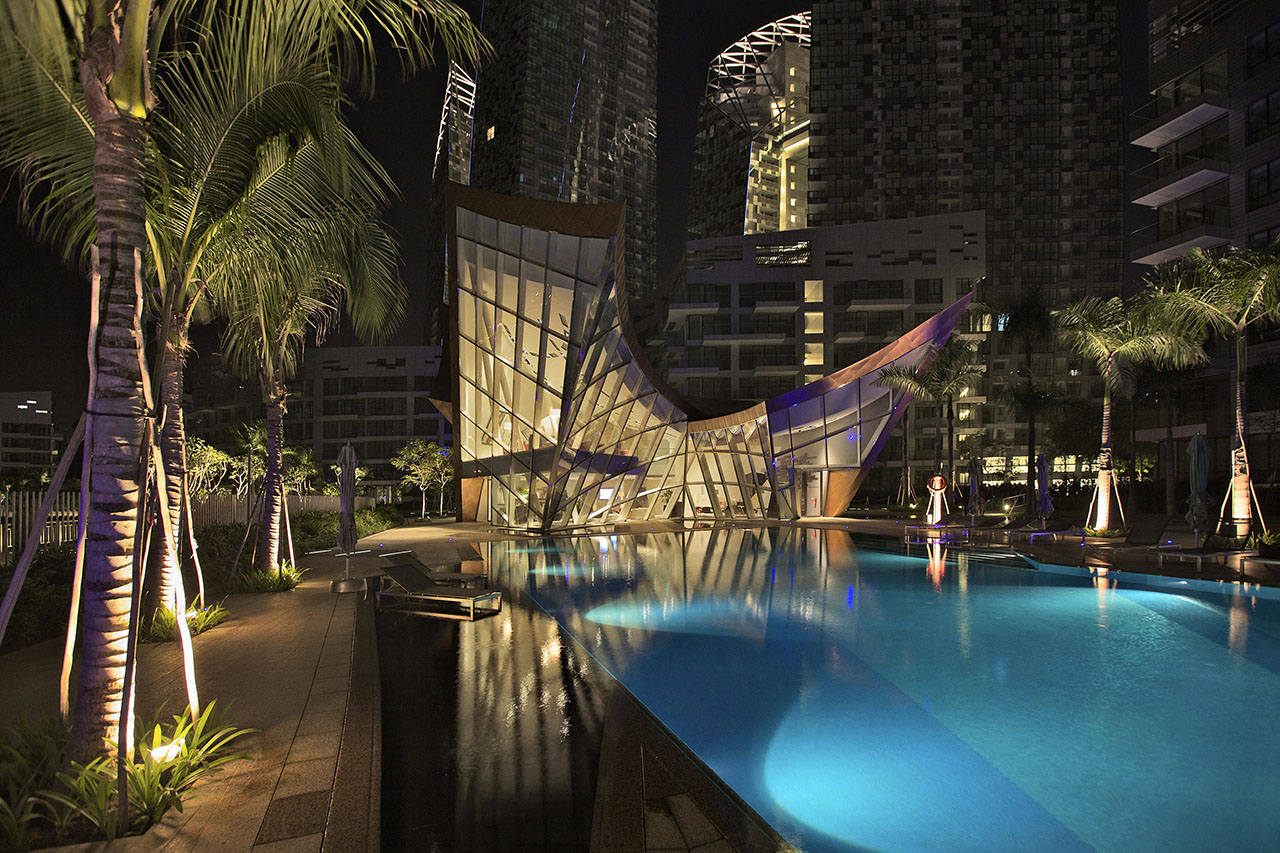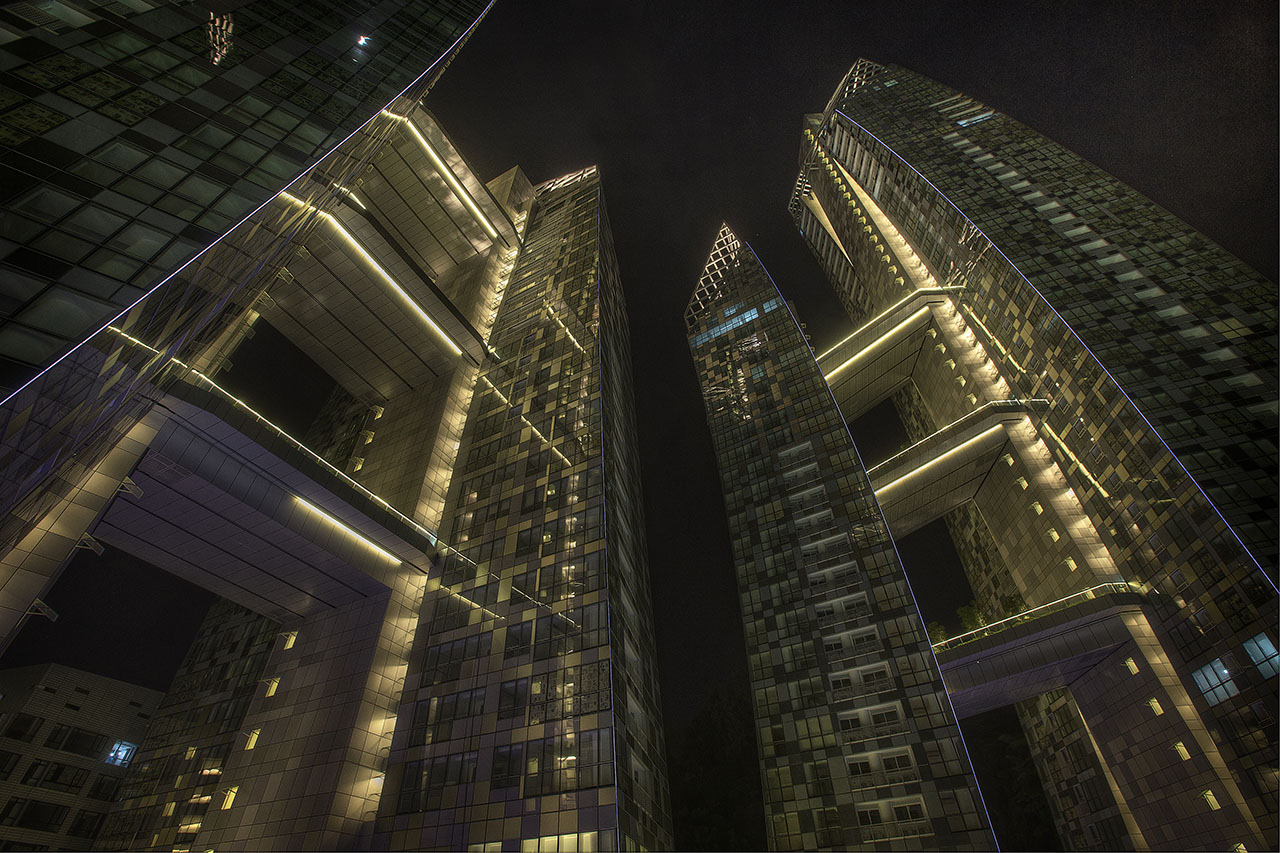 Murrye is a freelance writer based in New York City. She holds a Bachelor's degree in Architecture from the University of Arkansas and is a LEED-accredited professional. Her work has been published in Architectural Record, Eco-Structure, and Architectural Lighting, among others. She also serves as a contributing editor for the American Institute of Architects' New York Chapter publication, eOculus.
Website: www.murrye.com
Latest from Murrye Bernard