Easy Summer Living: Creating an Outdoor Room
It's summertime and the living is easy – especially if you can step out of a patio door and escape to a beautiful outdoor room. Even if you have a modest remodeling budget to work with, it's easy to transform a simple backyard, patio, or deck into an elegant, affordable, low-maintenance outdoor living space.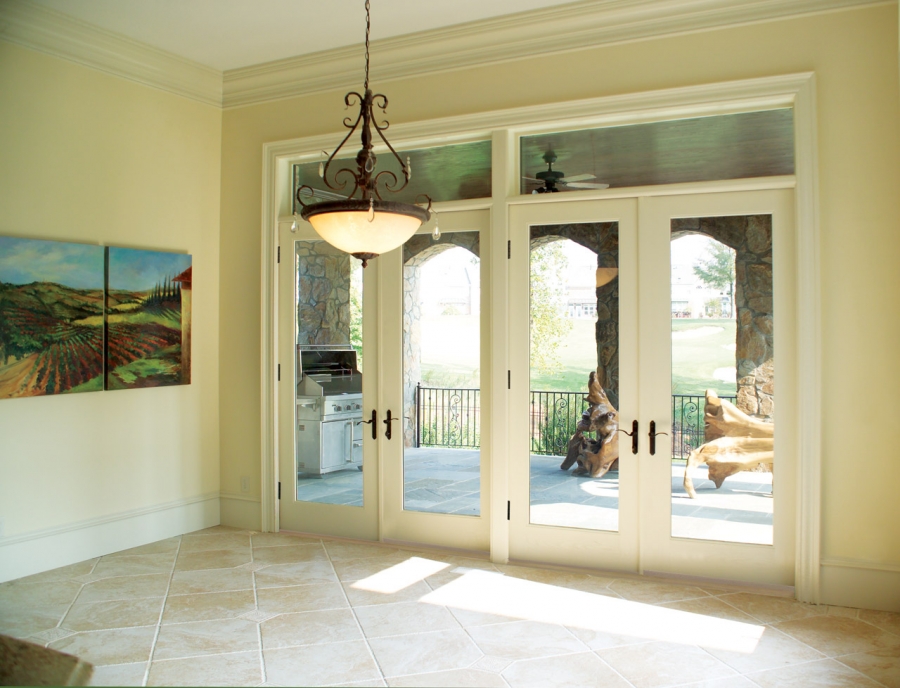 As Americans increasingly opt for eating at home instead of dining at restaurants, they are rediscovering the joys of cooking and entertaining outdoors. According to an American Society of Landscape Architects (ASLA) survey, 94.4% of architects rated outdoor living spaces like kitchens or entertaining areas as somewhat or very popular for 2010.
According to the survey, the most highly ranked outdoor entertainment features eschewed more expensive, elaborate items like outdoor refrigerators and sinks in favor of the essentials such as seating and dining areas (95.6%); grills (94.4%); fire pits and fireplaces (94%); and items that make outdoor living easier such as low-maintenance landscapes (94%) and weatherized outdoor furniture (77%).
You can easily update your backyard without having to make a significant investment in remodeling. Here are some tips from Therma-Tru to create an ideal outdoor room: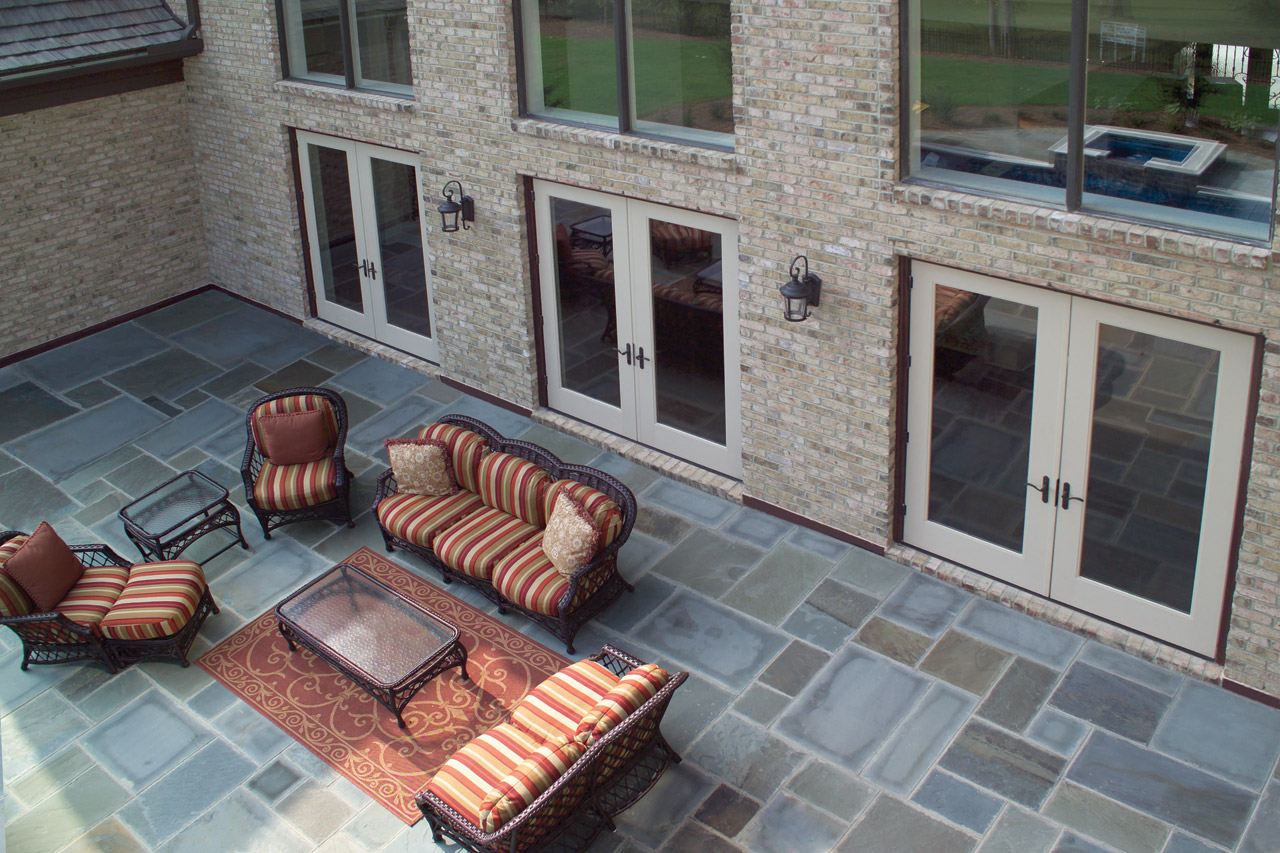 Tip #1. Know your home's style. It's important to have an understanding of your home's architectural style to ensure that your outdoor space complements your indoor space. Whatever the theme you carry outdoors, it should reflect your home's style. If you live in an old-world Victorian-style home, for example, you will find that home retailers offer weather-resistant chairs and tables that evoke old-fashioned wicker furniture, giving you the look you want without the weather worries.
Tip #2. Determine the use of your space. Once you know the general architectural style of your home and, by extension, your outdoor room, it's time to think of the activities you want to enjoy. If you like to entertain, consider installing a built-in bench for added seating or purchasing wooden benches with storage space underneath to create a conversation nook. If you prefer to lounge and read, include a hammock or chaise longues with pillows covered in durable outdoor fabrics.
Tip #3. Set the stage with the right door. The entry to your outdoor room creates the impression of what's to follow on the other side. And since summer barbecues, pool parties, and picnics funnel traffic through your home's patio door, make it a pleasant experience – avoid irritating traffic jams, frayed screens, and cloudy glass by installing doors that can stand up to high traffic and look good over time.
For a blend of beauty and durability, consider a patio door made of fiberglass. It won't ding, dent, or rust like a steel door and won't swell, rot, or crack like a wood door. A variety of styles are available to match almost any home design.
If your home follows the growing trend of bungalow, arts and crafts, or mission-style architectural elements, Therma-Tru offers several Craftsman-style full-lite patio doors. The product is available in Fiber-Class® and Smooth-Star® collections and is designed to provide a patio solution for Craftsman-style homes. The patio door matches windows and interior and exterior doors to complement Therma-Tru's lineup of Craftsman-style entry doors in the Classic-Craft®, Fiber-Classic, and Smooth-Star lines.
Tip #4. Lighten up. Another inexpensive way to give your backyard the feel of an actual room is to install accent lighting. String lights in festive colors and shapes, or add drama by lighting a pathway to a colorful garden, pool, or pond. Install potted trees and light them at ground level or add strings of lights in the branches for nighttime atmosphere.
Tip #5. Make family time fun. In many homes, an outdoor room or patio is also a playground area equipped with toys, swings, basketball hoops, and wading pools. Protect bikes and toys when not in use by incorporating a clean, dry storage area for these items. Durable indoor/outdoor carpeting can also help protect children from scrapes and bruises.
Tip #6. Save energy costs. When shopping for a patio door, look for one made with Low-E glass, which is more energy-efficient than standard clear glass. It helps prevent cool air from escaping in the summer and keeps warm air inside during the winter.
Also check out the patio doors' energy efficiency overall. For example, Therma-Tru fiberglass door systems are ENERGY STAR® qualified and certified by the National Fenestration Rating Council (NFRC), helping homeowners save money on energy costs and protect the environment through superior energy efficiency. The door systems are engineered to form a seal that creates an energy-efficient envelope to help stabilize interior temperatures and decrease the home's energy costs.

Therma-Tru is the nation's leading manufacturer and most preferred brand of entryway doors. Founded in 1962, Therma-Tru pioneered the fiberglass entry door industry, and today offers a complete portfolio of entry and patio door system solutions, including decorative glass doorlites, sidelites and transoms, and door components. The company also offers low-maintenance Fypon urethane and PVC products. Headquartered in Maumee, Ohio, Therma-Tru is part of Fortune Brands Home & Security. (NYSE: FBHS). For more information, visit www.thermatru.com, www.fypon.com or call (800) 537-8827.