Fiberglass Doors Added to 5th Generation Home
For five generations the Kraeutler family has lived in a two-story colonial home in New Jersey. Built in 1886, the home represents a link to the past for its owners – along with a dream for the future.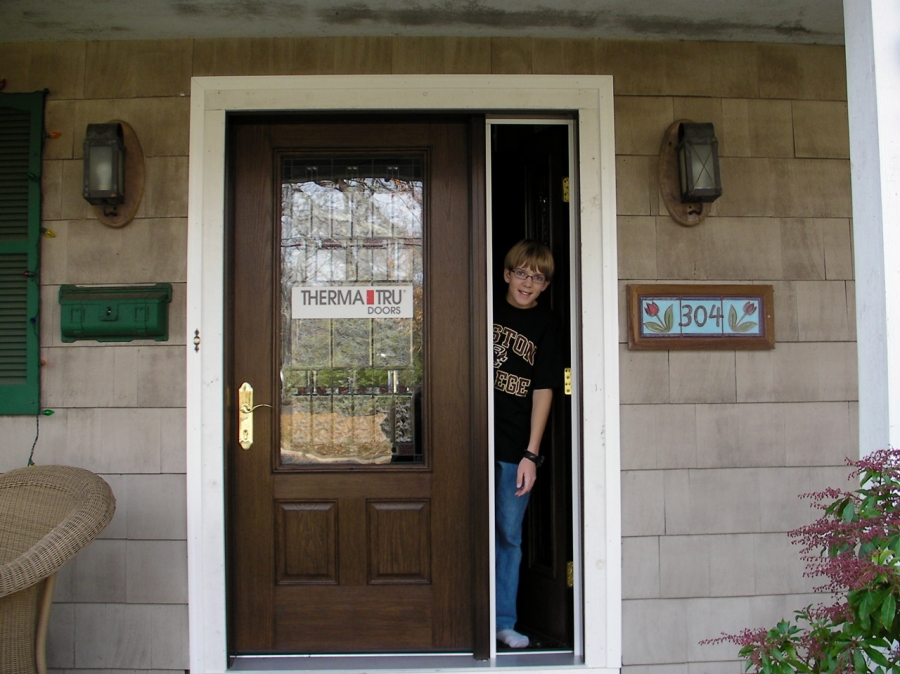 "My great-great-grandfather William Goodwin built this home 126 years ago, and now it's my turn to keep it in good condition to pass down to my children," says Tom Kraeutler, founder and host of The Money Pit home improvement radio show. "This responsibility means we're continually looking at upgrading different aspects of the home to extend its lifespan."
In 2011 Kraeutler decided it was time to replace the three entry doors on his home. The decades-old steel doors lacked energy efficiency and style. As a nationally recognized home improvement expert, Kraeutler knew exactly the doors he wanted for his home – Therma-Tru Fiber-Classic® Oak Collection™ doors that include high-definition embossments, aesthetically pleasing designs, and a wide variety of decorative glass options.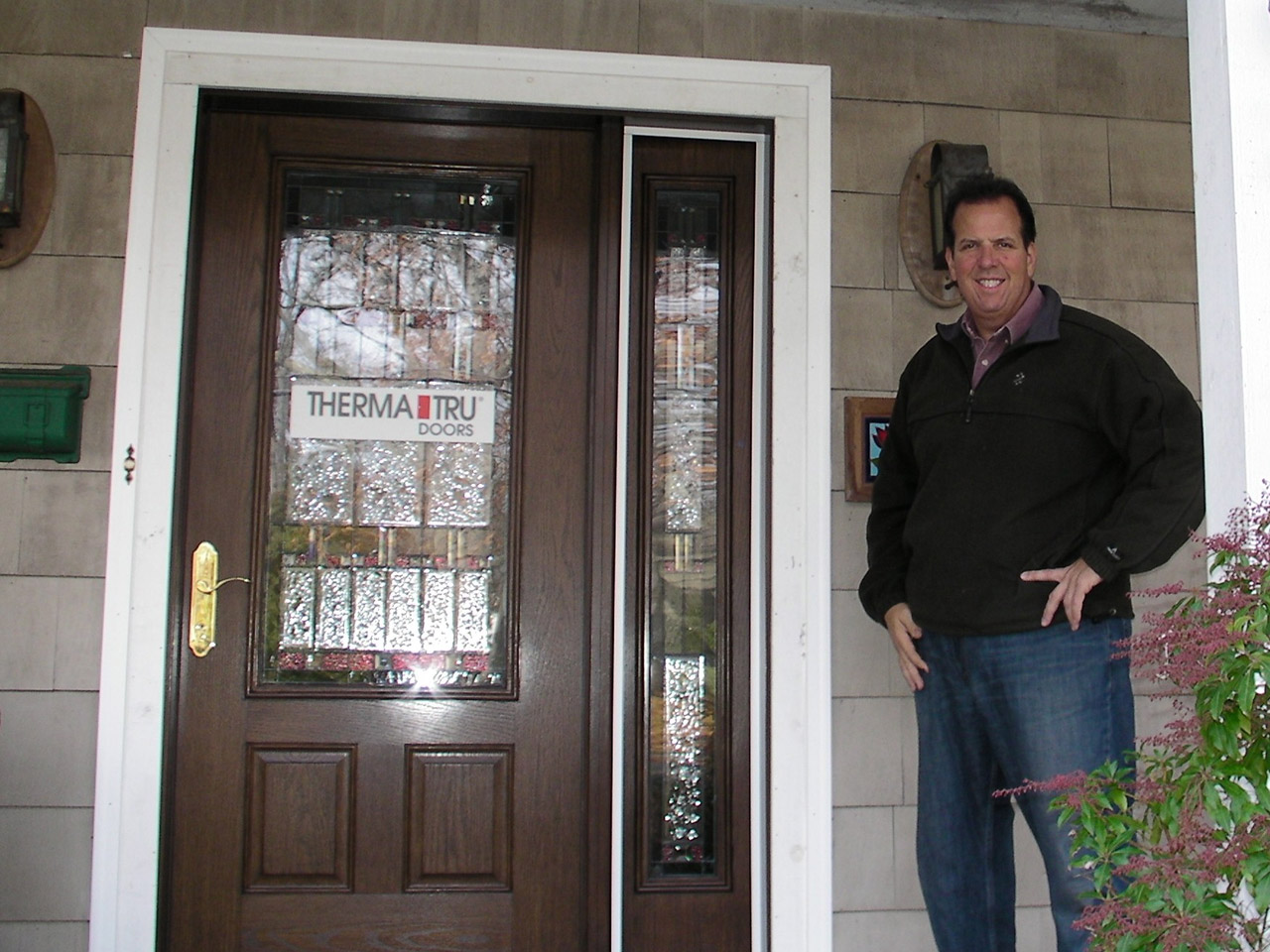 "Years ago when I became familiar with the benefits of Therma-Tru's fiberglass doors I decided these were the doors I wanted on our home," says Kraeutler, a how-to guru to millions of followers. "They have natural warmth and a rich oak graining made to resemble real wood, but they have all the incredible benefits fiberglass has to offer. These doors resist splitting, cracking, and rotting. And the fiberglass doors we selected add style, energy savings, curb appeal, and security to our home."
The Kraeutler family used Therma-Tru's free online Door Designer program to help them select the door style and glass that they find matches best with their home's exterior. They chose the Sedona Art glass package for two of their doors to complement the home's overall style. Sedona Art glass reflects a classic mission style using distinctive beveled glass lines with unique bubble patterned glass. Deep red accent glass highlights the design with black nickel caming accents.
A key aspect of the main entry door that excites Kraeutler is the vented sidelite. "The vented sidelite is like a mini-door on hinges," says Kraeutler. "It allows us to have ventilation without a full screen door. This is a great innovation in door design that wasn't available just a few years ago … so I'm glad we waited to make this entryway change."
Kraeutler selected an English walnut stain and brass hardware to finish the doors. With the project now complete, the family has confidence the doors will add lasting beauty and strength to the home for years to come.
"I like the fact that Therma-Tru doors are constructed as a complete system of components," says Kraeutler. "They're designed and engineered to work together for lasting performance, security, and energy efficiency. I'm impressed with the multi-point locking system that engages a series of locks at several places on the frame, the adjustable security strike plate that withstands three times the force of a standard strike plate, and the dependability of Therma-Tru's warranty. With these features on our side, these new doors are ready to take on our next generation of occupants."

Therma-Tru is the nation's leading manufacturer and most preferred brand of entryway doors. Founded in 1962, Therma-Tru pioneered the fiberglass entry door industry, and today offers a complete portfolio of entry and patio door system solutions, including decorative glass doorlites, sidelites and transoms, and door components. The company also offers low-maintenance Fypon urethane and PVC products. Headquartered in Maumee, Ohio, Therma-Tru is part of Fortune Brands Home & Security. (NYSE: FBHS). For more information, visit www.thermatru.com, www.fypon.com or call (800) 537-8827.