Glass Doorlites Rising in Popularity
According to independent research studies conducted over the past several years, homeowner preferences for incorporating decorative glass doorlites in their main entrance doors are on the rise. The studies also show that women, who are driving the overall door style selection process, prefer contemporary and simple glass designs as compared to center cluster and Craftsman-style door glass designs.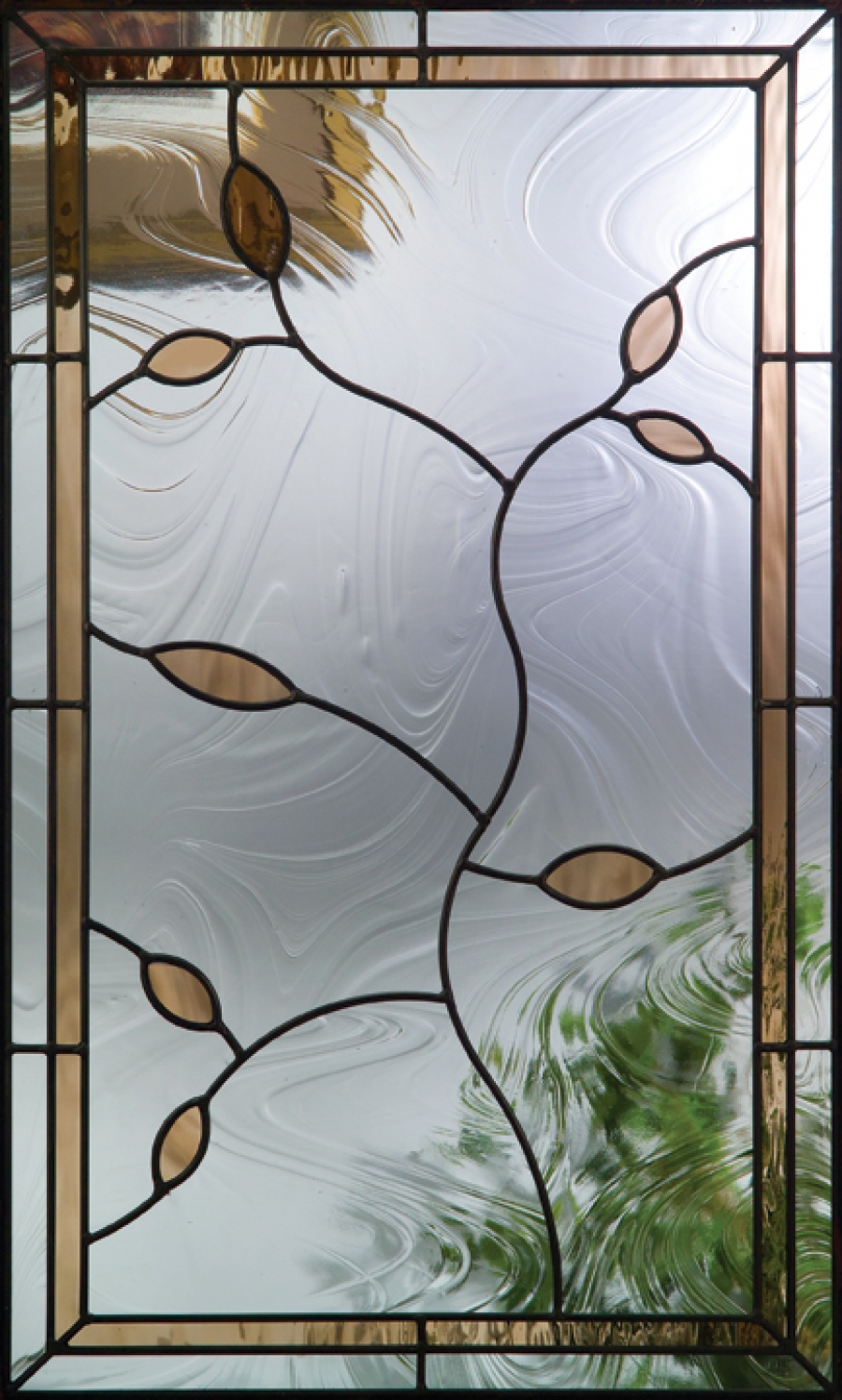 "Research conducted for Therma-Tru by Harris Interactive© in 2009 shows a 58% preference for doorlites in an entry door by homeowners," says Brad Johnson, vice president of marketing for Therma-Tru Corp. "Just a year later a similar study was held by the same research firm that showed the percentage had risen to 60%. These findings indicate a growing preference among homeowners in adding the decorative appeal of glass in their front entrances."
Additional research conducted by Customer Profiles LTD in 2010 supports the Harris Interactive results. In that study, 62% of the responding women indicated their preference for a front door style that includes a decorative glass panel. A slightly lower number (56%) of male respondents indicated their preference for a decorative glass panel in a front door.
The Harris Interactive research sponsored by Therma-Tru is further supported by studies conducted by McGraw-Hill Construction Research and Analytics in 2009 that showcase the major reason for selecting a brand of exterior door: the aesthetics (i.e., style and color) that a company offers in its exterior door product offering. The same research shows that women influence 62% of the exterior door style selections for purchasing replacement doors in the home. Consistently, in the Harris Interactive studies, female respondents preferred flowing leaf patterns identified as contemporary styles, thus leading Therma-Tru to introduce the Avonlea™ decorative glass offering in early 2011.
The Avonlea glass design is inspired by the simplistic beauty found in nature and features clear baroque glass with fluid lines in a free-flowing leaf pattern accented with bronze water glass and black nickel caming. Avonlea glass is designed to complement Modern, New American, and Colonial homes. The glass is ENERGY STAR® qualified, providing additional energy savings for environmentally conscious consumers. Avonlea glass design is available in the Fiber-Classic®, Smooth-Star®, Profiles™, and Traditions door lines.
"The cumulative research clearly shows us that builders and remodelers hoping to satisfy the desires of homeowners need to target the female head of the house by showcasing entry doors with decorative door glass in contemporary patterns," says Johnson. "While door material is still a key factor in a door selection process, the decorative door glass design is becoming a stronger influencer for homeowners."
Therma-Tru has responded to homeowner appreciation of decorative glass doorlites findings over the years by introducing new glass designs on a regular basis. More than 30 options currently exist for homeowners to customize their entrance doors with stylish decorative glass doorlites. "From colored glass to obscure privacy glass to elegant glass bevels, the product offerings from Therma-Tru sets the company apart in the marketplace," says Johnson.

Therma-Tru is the nation's leading manufacturer and most preferred brand of entryway doors. Founded in 1962, Therma-Tru pioneered the fiberglass entry door industry, and today offers a complete portfolio of entry and patio door system solutions, including decorative glass doorlites, sidelites and transoms, and door components. The company also offers low-maintenance Fypon urethane and PVC products. Headquartered in Maumee, Ohio, Therma-Tru is part of Fortune Brands Home & Security. (NYSE: FBHS). For more information, visit www.thermatru.com, www.fypon.com or call (800) 537-8827.