Therma-Tru Introduces New Doors and Glass Options for 2013
Therma-Tru, the nation's leading manufacturer and most preferred brand of entryway doors, has introduced a variety of new glass options and door designs to meet consumer needs, including new Lucerna™ and Arden™ decorative glass, an expansion of the popular Classic-Craft® Canvas Collection® product line, the new Pulse™ line of modern-style doors and new stainable astragals. Decorative glass product line extensions are also being introduced for several door families.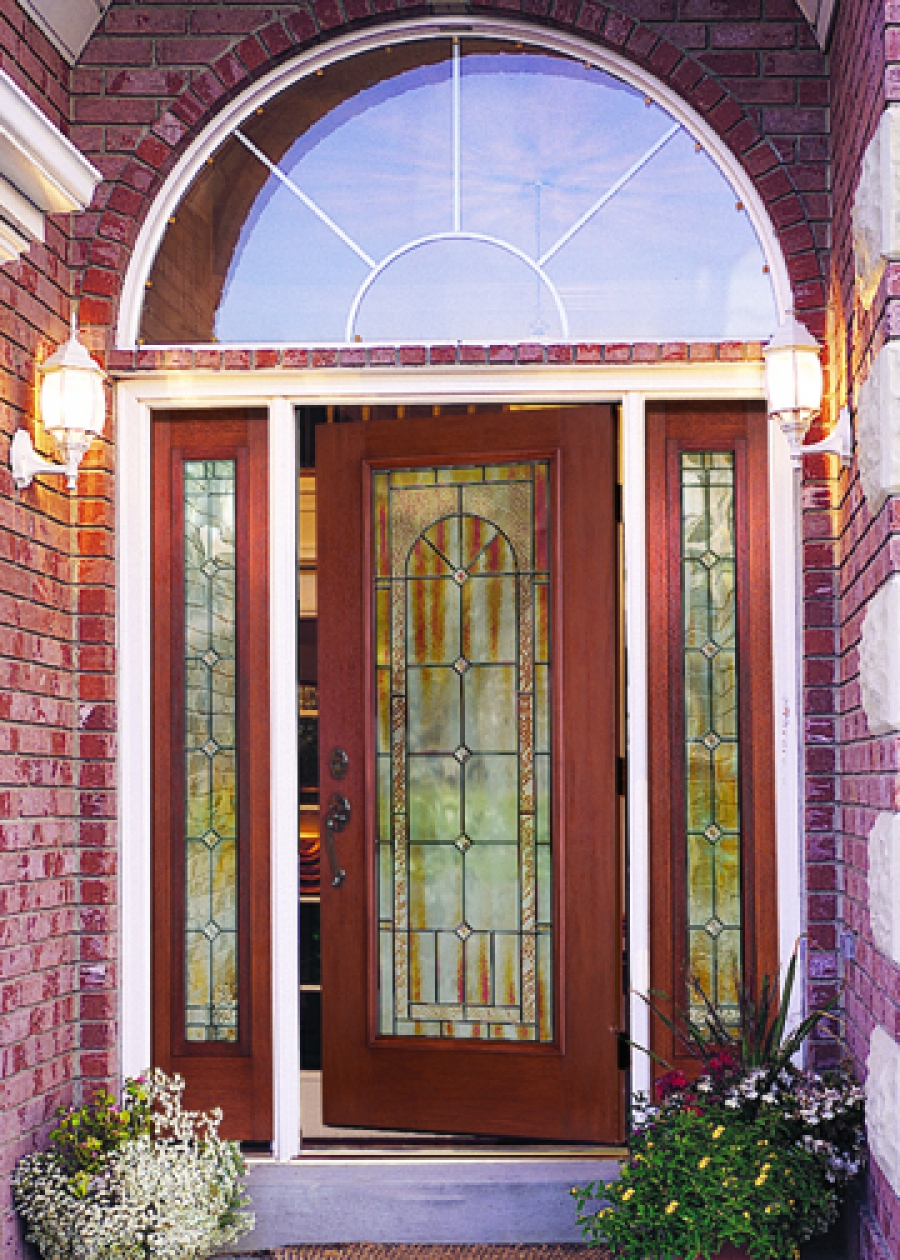 "The enticing new product launches from Therma-Tru in 2013 are in direct response to marketplace needs to meet consumer and builder demands," says Mark Savan, president of Therma-Tru Doors and Simonton Windows. "There continues to be a desire in the market for trend-setting, innovative products which has influenced several of our product introductions for the year. Additionally, we're seeing that 'everything old is new again' so we've embraced this idea with the launch of a sleek, modern line of doors with a vintage flair."
With a proud history of more than 50 years, Therma-Tru specializes in providing aesthetically-pleasing, award-winning door options and entrance solutions from a single supplier.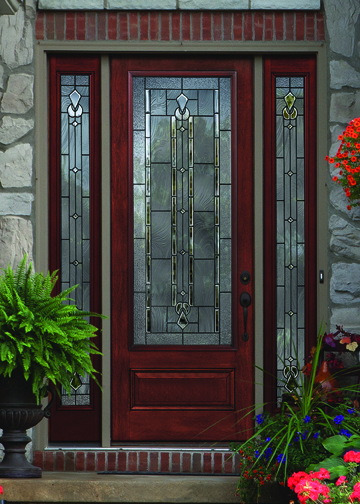 New Products for 2013
Classic-Craft Canvas Collection – One of the most popular product lines for Therma-Tru grows in size and style in 2013 with the addition of new 6'8" door styles and the introduction of 8'0" doors and sidelites. The premium smooth-finish fiberglass doors are ideal for painting and have been rated a Consumers Digest® "Best Buy" for fiberglass entry doors.

Crisp embossment details make Classic — Craft Canvas Collection doors popular with homeowners nationwide. The collection of available door styles nearly doubles in 2013 with the new additions of three 6'8" doors and five new 8'0" doors plus an 8'0" sidelite available in 12" and 14"-widths. Each door can be matched up with one of 13 different decorative, privacy and clear Low-E glass designs.

Lucerna Decorative Glass – Named for the beauty of the light it reflects, Lucerna glass features an elegant, updated fleur-de-lis pattern. Five different glasses make up the sophisticated glass feature, including curved, diamond and rectangular bevels, heavily textured diamond border glass and the new swirling barn wood glass.

Lucerna is available with black nickel or brushed nickel caming options in four Therma-Tru Classic-Craft door collections: Mahogany Collection™, Rustic Collection™, Oak Collection™ and Canvas Collection. The triple-pane constructed Lucerna glass has a privacy rating of 7 (on a scale of 1 to 10) and can be ordered in both doors and sidelites.

Arden Decorative Glass – Reminiscent of historic leaded glass with modern sensibilities, Arden glass can be incorporated into an entryway to reflect everything from vintage charm to modern appeal. Three different glasses make up the impressive glass design, including frosted delta glass, lightly textured chinchilla glass, and elegant diamond bevels. Builders and homeowners have the option of selecting red waterglass or granite glass accent pieces on the outside border of the glass.

Available with black nickel or brushed nickel caming options, Arden decorative glass doorlites and sidelites are available in the Fiber-Classic® Mahogany and Fiber-Classic® Oak collections, the Smooth-Star® product line, Profiles™ product line and Traditions entryways. The triple-pane constructed Arden glass has a privacy rating of 8 (on a scale of 1 to 10) and can be ordered in a variety of doorlite and sidelite shapes and sizes.

Pulse – Clean lines and crisp angles configure together to deliver the sleek, modern designs of the new Pulse studio of doors. Iconic details with a vintage flair lend a nostalgic appeal to these doors. Available in oak-grained fiberglass, smooth fiberglass and steel, Pulse doors come in both 6'8" and 8'0" heights.

The Ari, Solei and Echo styles in Pulse are available in four Privacy Glass options (Chord, Chinchilla, Rainglass and Granite) along with Clear Low-E and Internal Blinds. The Línea style is available with these same glass insert options plus decorative glass options of Blackstone®, Crystalline™, Sedona, Salinas®, Element, Maple Park®, Avonlea®, Saratoga™, Texas Star, Arden and Crystal Diamonds™.
Product Line Expansions:
Black nickel caming options are now available on three popular decorative glass products: Wellesley™, Concorde™ and Kensington™.

Maple Park decorative glass now comes in a new Craftsman-sized lite in the Mission-inspired glass line. Available with either black nickel or brushed nickel caming.

Kensington decorative glass now comes in ¾-lite sizes for door and sidelites. It is available with either black nickel or brushed nickel caming.

Impact-rated glass options have increased for Therma-Tru doorlites and sidelites. There are now 19 Therma-Tru® impact-rated glass design options available in some of the company's most popular sizes. The glass is tested to meet code requirements and the harsh demands of extreme weather in coastal areas. Impact-rated glass styles now include Keystone™, Blackstone, Crystalline, Element, Salinas, Saratoga, Texas Star, Arden, Wellesley, Concorde, Kensington, Brookside, Crystal Diamonds, Maple Park, Avonlea, Frosted Images®, Privacy, Clear and Low-E.

Therma-Tru is the nation's leading manufacturer and most preferred brand of entryway doors. Founded in 1962, Therma-Tru pioneered the fiberglass entry door industry, and today offers a complete portfolio of entry and patio door system solutions, including decorative glass doorlites, sidelites and transoms, and door components. The company also offers low-maintenance Fypon urethane and PVC products. Headquartered in Maumee, Ohio, Therma-Tru is part of Fortune Brands Home & Security. (NYSE: FBHS). For more information, visit www.thermatru.com, www.fypon.com or call (800) 537-8827.